New drones will travel 1,200 mph and keep up with fighter jets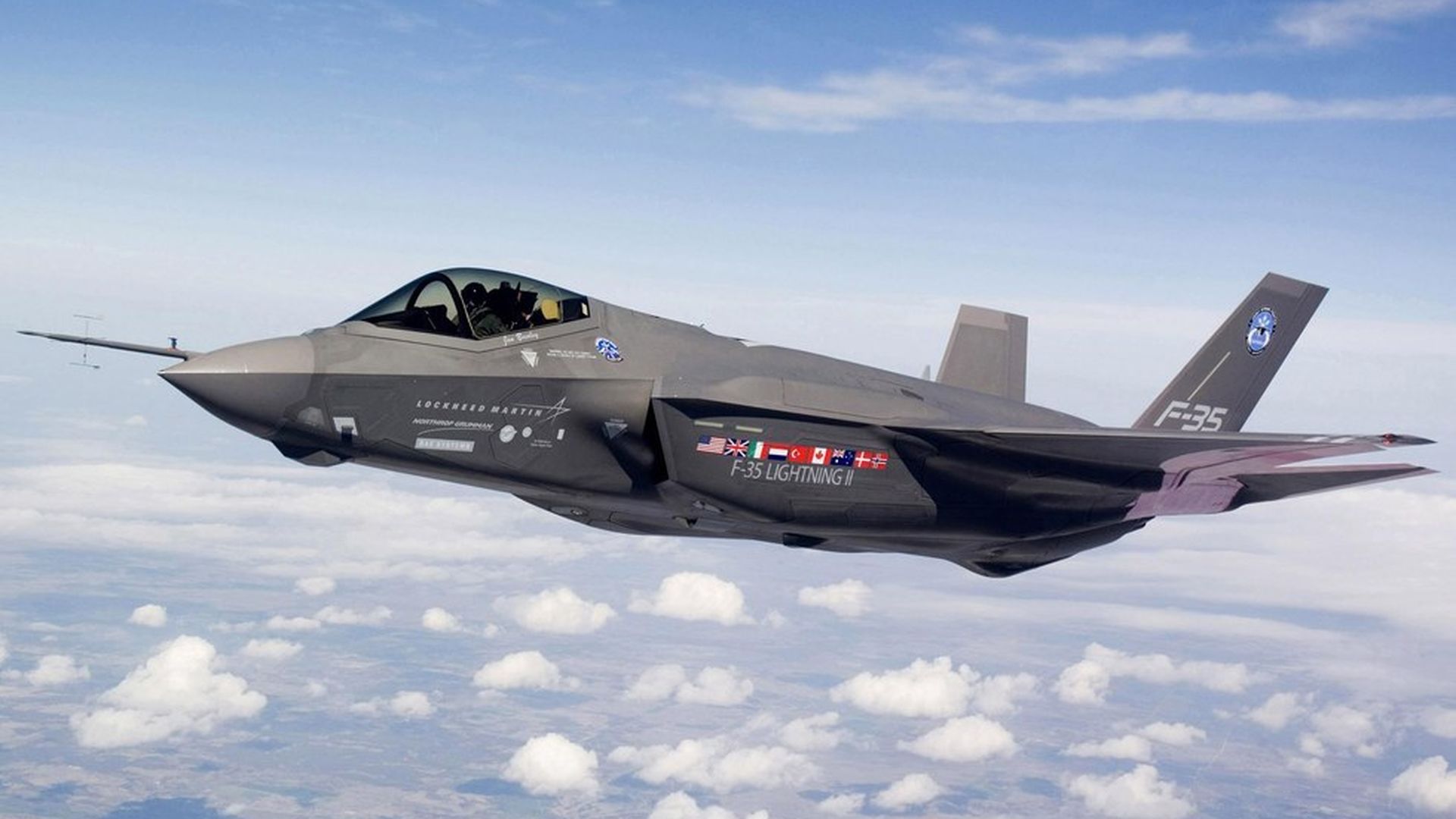 Drones could soon fly fast enough to scout ahead of super-sonic jets and fend off enemy attacks, reports the Washington Post, an enormous advance from current drones that are used primarily for surveillance.
The drones, developed by Kratos for the Pentagon's Silicon Valley lab, can travel 4,000 miles, at 1,200 mph, and fly alongside the workhorse F-16 or F-35 stealth jets.
Why it matters: A question is whether the drones, reusable and costing just $2-$3 million each, can fly autonomously. But, flown alongside jets costing $100-$150 million, they are potentially a real value play to the degree they can serve as decoys and draw off enemy fire. As of now, the new drones are still partly reliant on a pilot to monitor them.
Go deeper