New Clinton memoir excerpts take aim at Sanders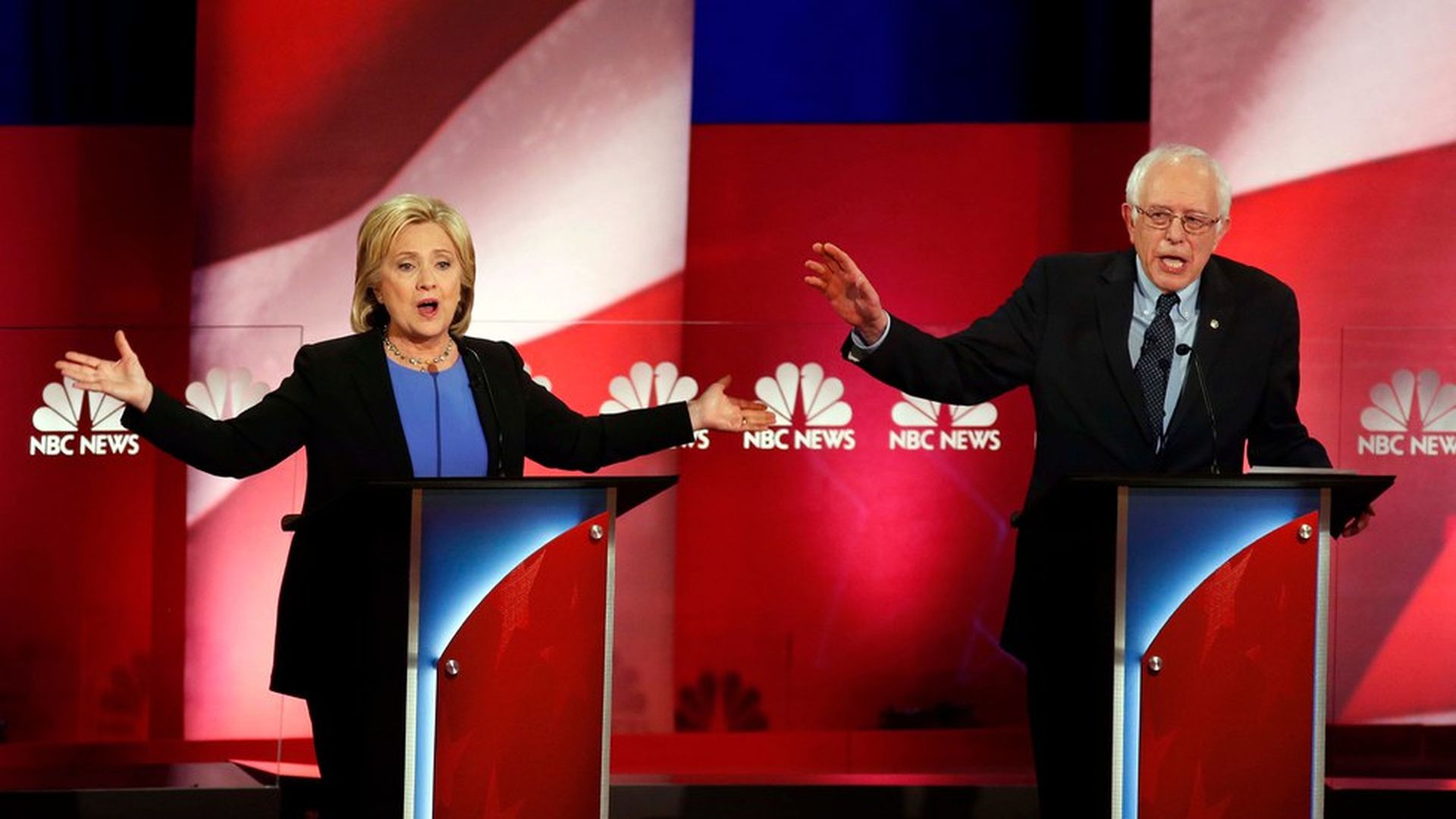 An excerpt from Hillary Clinton's forthcoming campaign memoir "What Happened" criticizing Bernie Sanders has hit the Internet thanks to a pro-Clinton Twitter account, per CNN. "I am proud to be a Democrat and I wish Bernie were one, too," she writes.
The highlights:
President Obama told Clinton to resist blasting Sanders' progressive policies, causing her to feel like she was "in a straitjacket."
Bernie Bros' online behavior "got ugly and more than a little sexist," she writes.
Sanders was "fundamentally wrong about the Democratic Party," alleging that he didn't get into the race to win the White House as a Democrat but rather to disrupt the party more generally.
Go deeper