New cancer drug attacks tumors regardless of where they are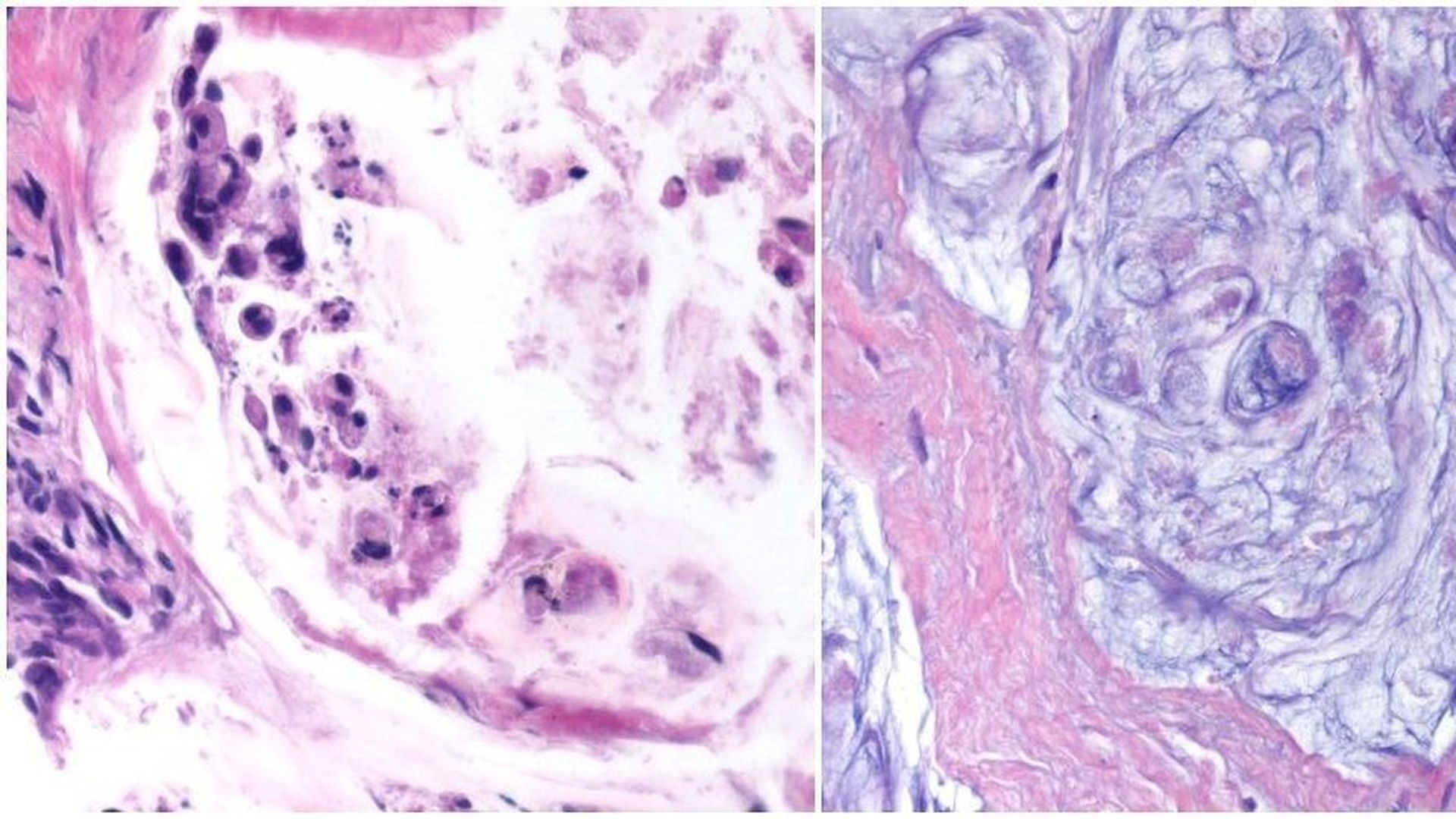 A new study found tumors with a certain marker can be targeted by the drug pembrolizumab regardless of where they are in the body. The drug's success led the FDA to grant it accelerated approval in May — as many as 60,000 adults and children could benefit per year.
"As there is now a treatment option for these patients, potentially all advanced solid tumor patients should be tested," Dung Thi Le, study author and oncologist at Johns Hopkins.
Study details: 86 patients with solid tumors were given the drug Keytruda. They were all in advanced stages of different types of cancer but had the same genetic marker (MMR) that essentially affects the ability of cells to recognize and repair mistakes that can occur as cells grow and divide. The patients had already unsuccessfully tried at least one other type of therapy. The 12 types of cancers treated included colorectal, endometrial, pancreatic, prostate, small intestine, and thyroid. Theodora Ross, an oncologist at UT Southwestern Medical Center who did not participate in the study, says, "The exciting thing about this is that this genetic marker of MMR deficiency works much better and doesn't just work in colon cancer."Study results: After receiving the drug, 66 patients had their tumors shrink substantially and stabilize, instead of continuing to grow. Among them were 18 patients whose tumors vanished and have not returned. 20 patients continued to showprogression in their disease or died from it during the study.Background: PD-1 is a checkpoint protein on T cells (one of the body's immune cells) that normally acts as a type of "off switch" that stops the T cells from attacking other cells. The protein works by attaching itself to another called PD-L1, basically telling the T cell to leave the other cell alone. Some cancer cells have large amounts of PD-L1, which help them evade immune attack.
Until recently, PD-1 blockade therapies were only approved for a select few classes of cancers. As the NYT pointed out, this study was the result of a failed trial by a similar drug in which only one patient was successfully treated — later found to be due to the genetic marker. And, the American Cancer Society says antibodies that block either the PD-1 or PD-L1 "have shown a great deal of promise in treating certain cancers."
Moving forward: Le said she would like to continue investigating the use of PD-1 inhibitors in untreated patients and resected tumors with high risk.
Hereditary factors: Ross added that the fact that the study showed almost 50% of patients had hereditary mutations means genetic testing could have helped the patients take preventative measures before cancer progressed.
Go deeper