Nestlé wants to sell its candy business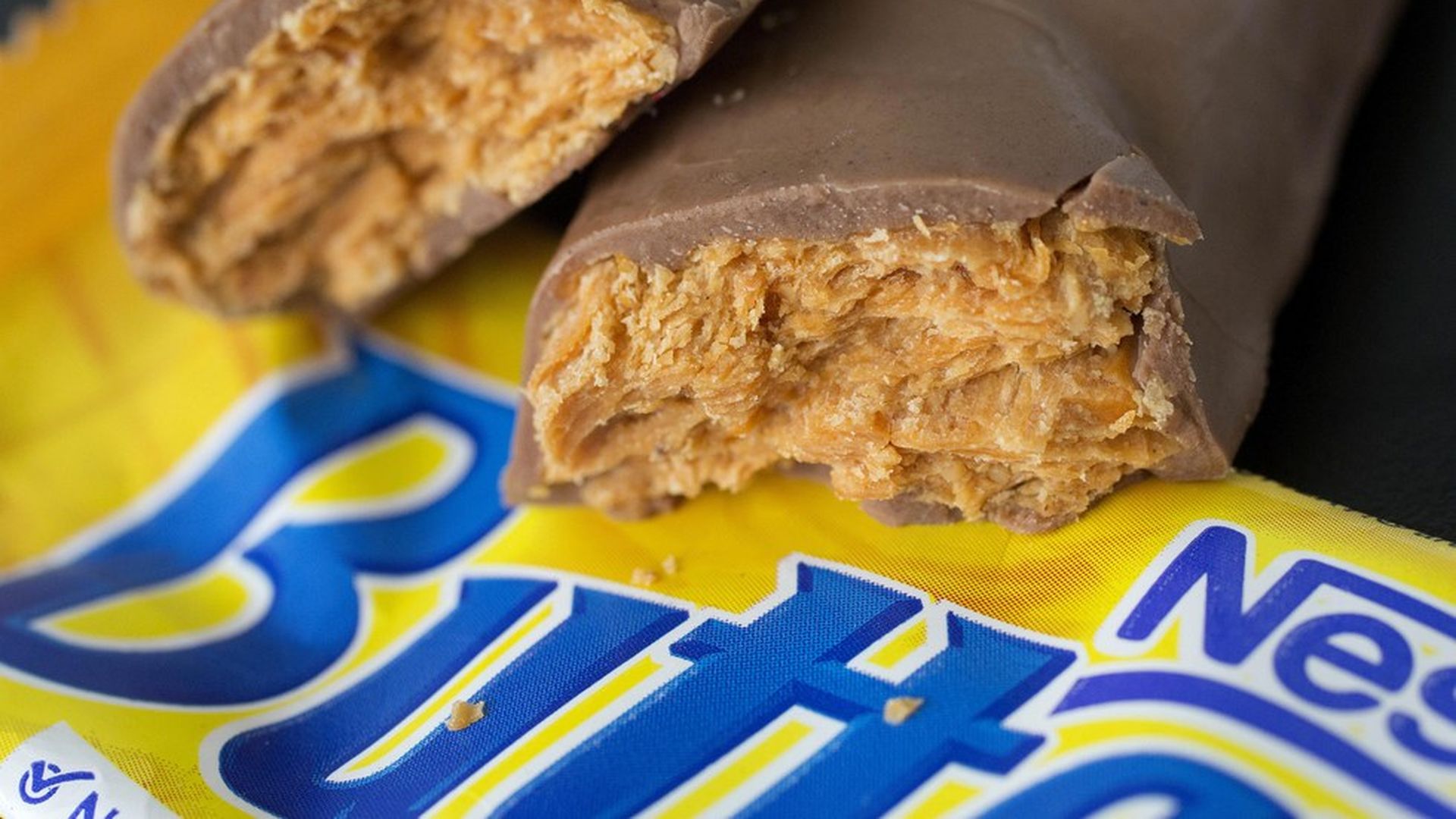 Nestlé is kissing its Crunch bars and Butterfingers goodbye as it prepares to sell its U.S. candy business in an effort to keep up with the increasing U.S. demand for healthy snacks, per the WSJ.
The company's newest CEO Mark Schneider is hoping the U.S. asset sale will help execute the company's long-time goal of creating a healthier image and make its best-selling products more appealing to health-conscious consumers. However, the Swiss giant will remain committed to its global candy business, which is much larger than the U.S. unit and includes the Kit Kat brand.
Looking ahead: The U.S. sale could be worth as much as $3 billion, and would help Nestlé focus on its many other sectors from around the world.
Go deeper