NBC: US prepared to strike if North Korea moves toward nuclear test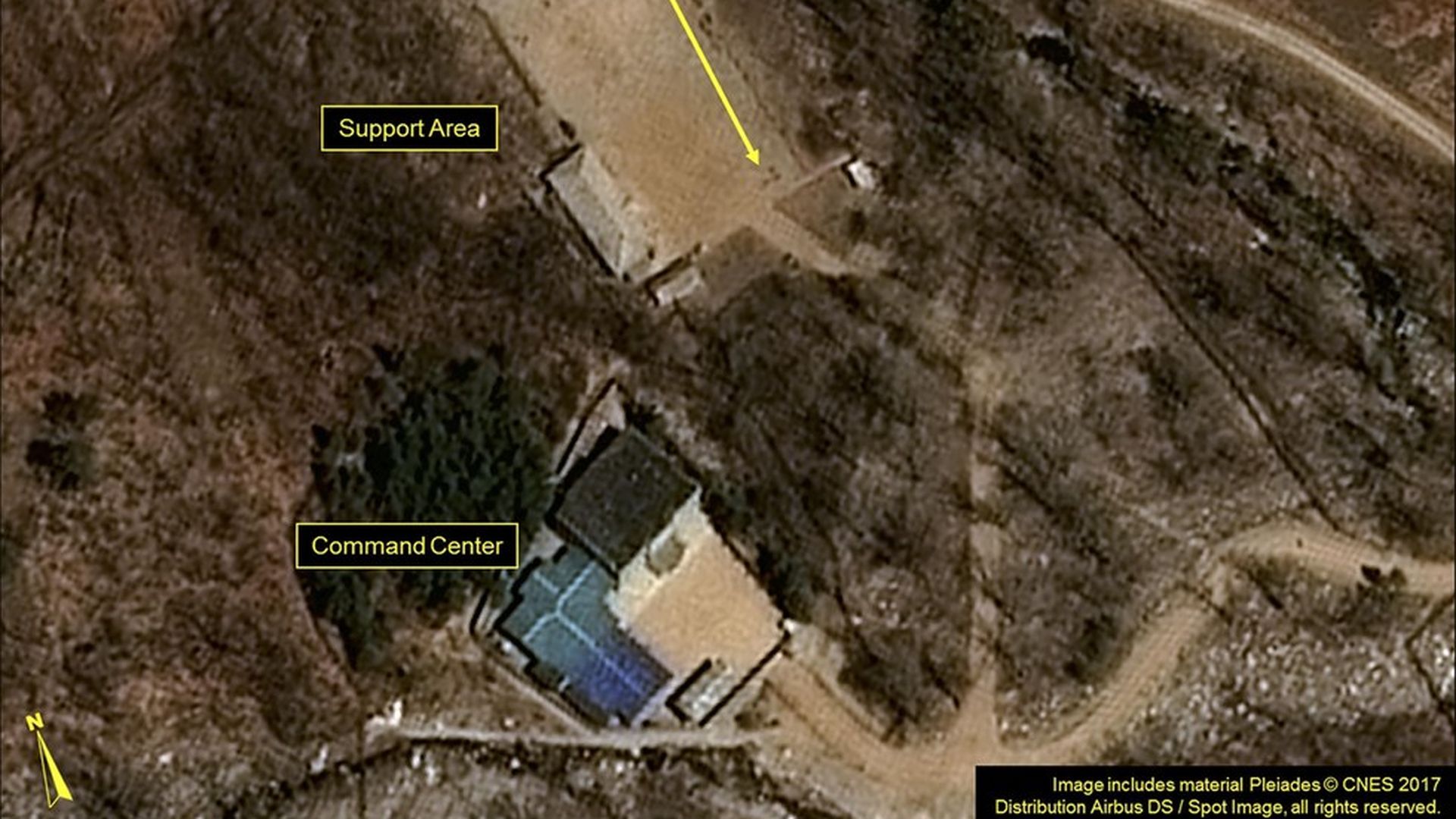 Multiple senior U.S. intelligence officials told NBC News the U.S. is prepared to launch a preemptive strike if they become convinced North Korea is about to test a nuclear weapon.
The U.S. would strike with non-nuclear weapons, the officials say, and has two destroyers capable of shooting Tomahawk missiles in the region, as well as heavy fighters positioned in Guam. The Pentagon has also rerouted the USS Carl Vinson aircraft carrier. The U.S. would reportedly seek South Korean consent before striking.
But North Korea says it would "hit the U.S. first" with nukes if the U.S. signals a strike.
The evidence North Korea might be about to launch a test: Experts report Pyongyang is primed to launch its sixth nuclear test from its Punggye-ri Nuclear Test Site within days, based on satellite images captured Wednesday.
Update: A senior administration official told the AP it was "completely false" that the U.S. was preparing for a pre-emptive strike.
Go deeper