Navy to pause operations on all fleets after collisions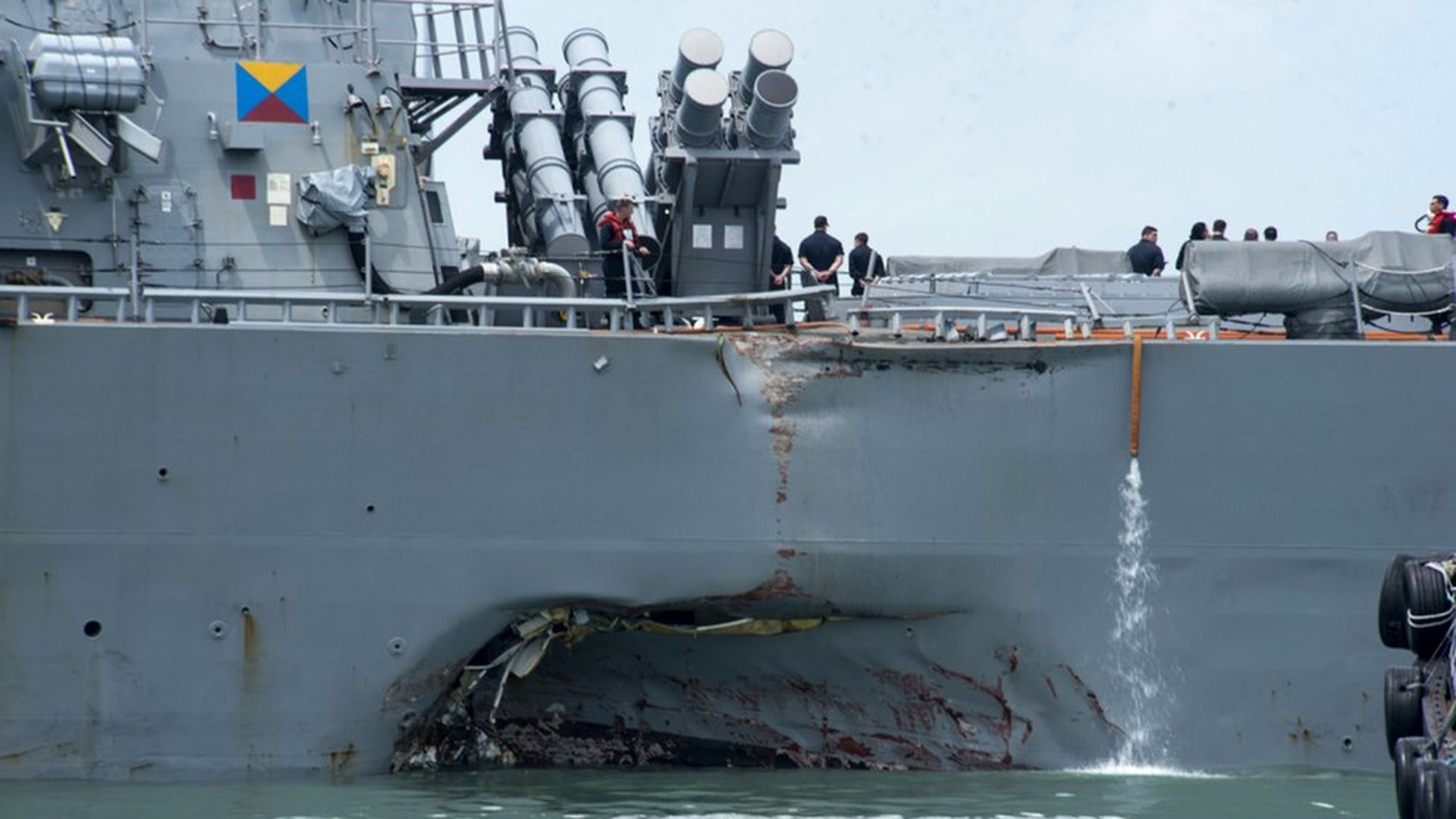 After the USS John S. McCain collided with an oil tanker east of Singapore early Monday, leaving 10 sailors missing, the chief of Naval Operations, Adm. John Richardson, ordered an "operational pause" across the entire Navy, per NBC News.
What it looks like: A one-day safety stand-down for each fleet, which would be staggered over a couple of weeks, a source told CNN.
U.S. Defense Secretary Jim Mattis also confirmed the Navy will be investigating the recent naval accidents in Asian waters, per the AP. This year alone there's been four such accidents involving U.S. warships, per CNN.
The backdrop: About a dozen sailors are facing punishment for the June collision between the USS Fitzgerald and a freighter off the coast of Japan, and some will be relieved from duty, per USAToday.
Go deeper