Navy plane crashes in Pacific with 3 missing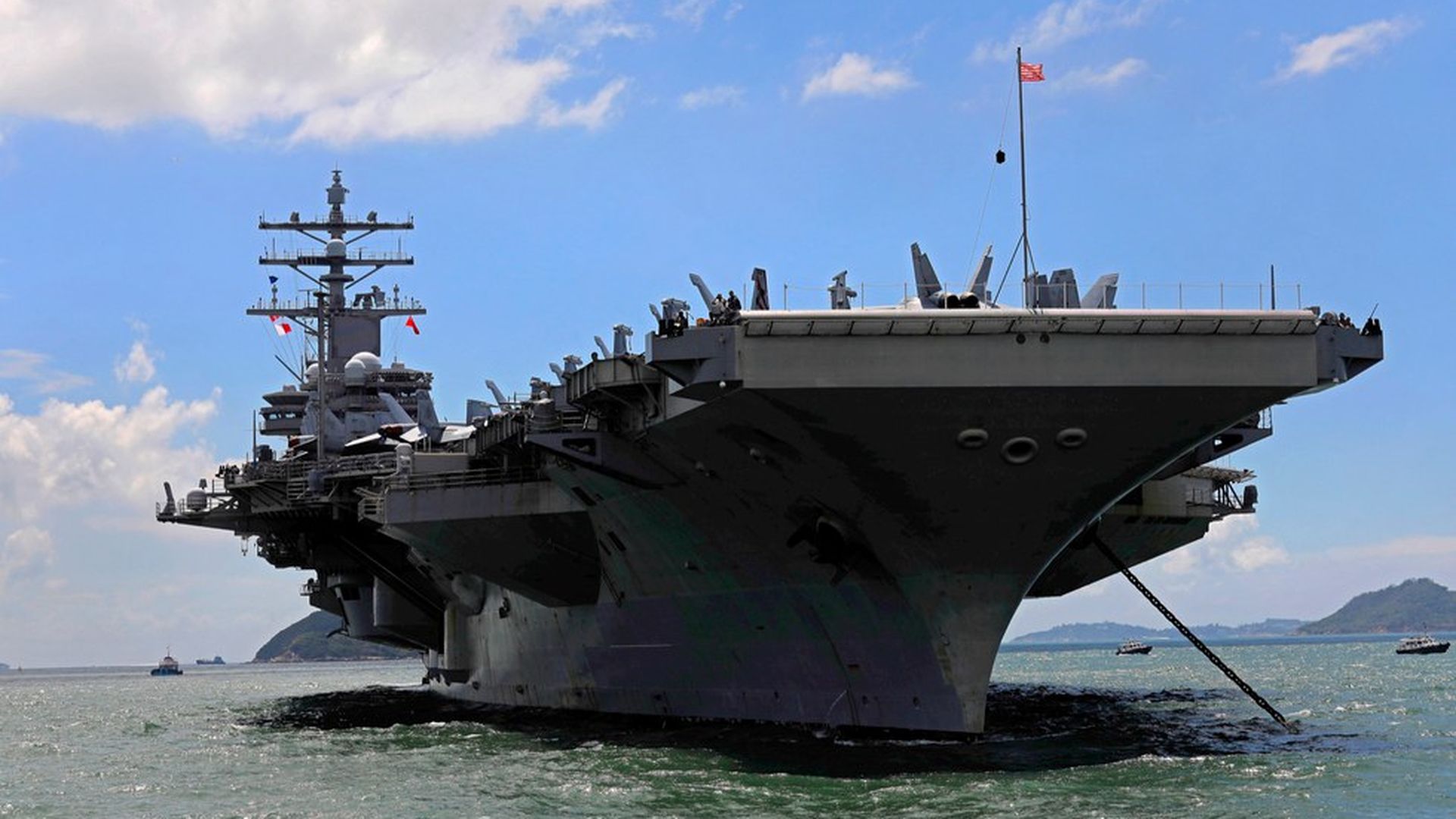 A Navy transport plane carrying 11 people has crashed into the Pacific near Japan, leaving eight people rescued and in "good condition" while the other three remain unaccounted for, per The Washington Post. The plane was heading from a Marine station in southern Japan to the aircraft carrier U.S.S. Ronald Reagan in the Philippine Sea.
Why it matters: It's yet another accident this year for the Navy's 7th Fleet in the Pacific after a string of vessel collisions left 17 sailors dead, spurring a change in leadership of the fleet and prompted a Navy-wide review of safety procedures and seamanship.
Go deeper