NASA, airlines are trying to put all-electric jets in the air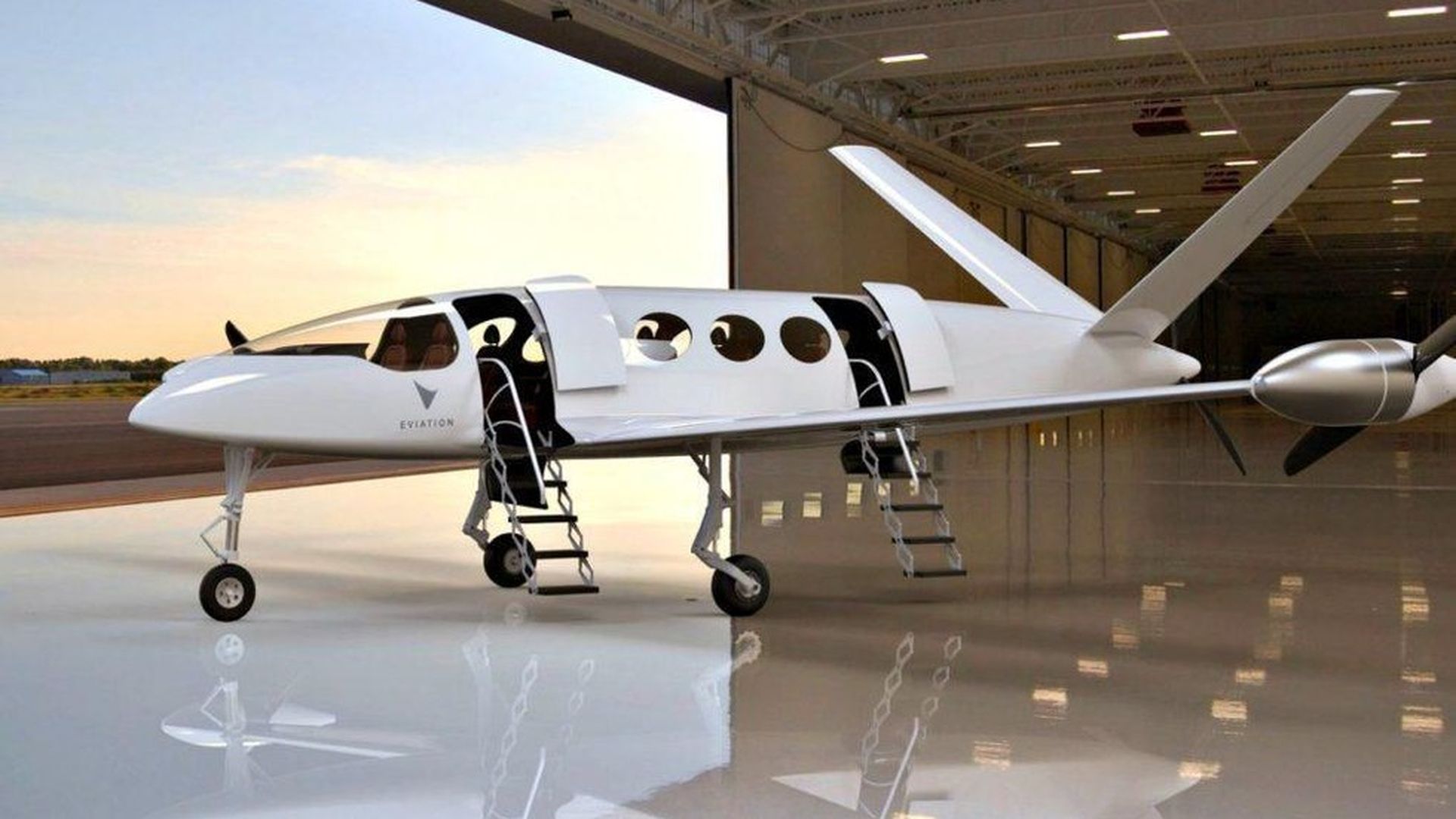 Commercial airlines and NASA are pushing U.S. researchers to take another stab at mastering a futuristic battery that will allow the use of all-electric passenger jets.
NASA has funded a battery project to power a regional, nine-passenger all-electric aircraft. It has pulled together a team including researchers from IBM, Cal Berkeley and Carnegie Mellon University to resolve problems that have dogged lithium-air, a battery concept that, if figured out, could deliver energy density close to that of gasoline. The venture arms of Jet Blue and Airbus are also pushing the universities to figure out electric jets, said Venkat Viswanathan, a CMU professor who is a member of the NASA project.
Why it matters: NASA says a lithium-air propelled electric plane could reduce airliners' operating costs by 30%, plus reduce emissions. In addition, a lithium-air battery — if finally figured out — could eventually revolutionize cars, since they could travel 500 miles on a single charge.
Viswanathan tells Axios that the hurdles for lithium-air remain high, but that some factors make the NASA project easier than past efforts, in particular that airlines are prepared to pay much more for a battery than a car owner; and the battery won't require fast charging. "It's lithium air 2.0," he said. In a Nov. 30 presentation, NASA sketched out the project's ambitions and hurdles.
An example of the possibilities came at the Paris Air Show last week, where Eviation, an Israeli company, unveiled a concept jet that would fly 600 miles on a single charge. Eviation says it is using an aluminum air battery produced by the Israeli startup Phinenergy. While not as energetic as lithium air, a rechargable aluminum air battery — if truly optimized — would be an enormous breakthrough as well.
Eviation is promising to commercialize its aluminum air plane next year. But the battery and electric transportation space have been plagued by promises and forecasts not kept.
Go deeper