Mysterious Air Force One museum opens in Rhode Island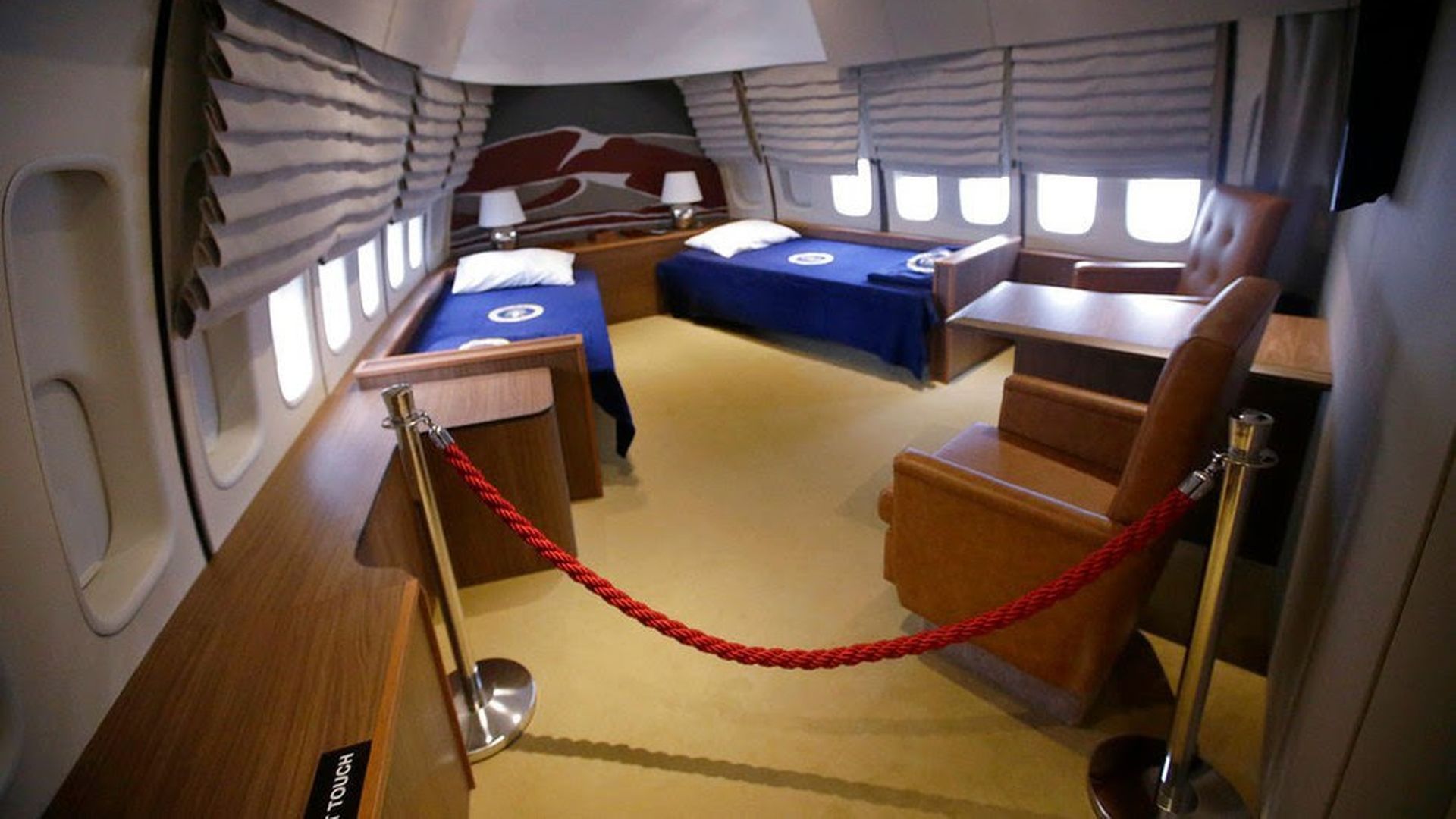 "A strange new pop-up museum in Rhode Island [that features] a full-scale replica of Air Force One [was unveiled by] Howie Franklin, who served as chief steward to five presidents aboard the official flying White House," according to David Collins of The Day in New London, Conn.:
The so-called "replica ... will be open for public tours — at $17.50 a head — for at least the next few weeks at Quonset Airport in North Kingstown, where [a] former cargo 747 was refitted to look like the plane that carries presidents."
"The replica is the work of an organization called the Children's Democracy Project ... Ari Scharf, chairman of the board, made a tortured explanation ... of how children are supposed to learn about democracy by touring the plane."
"[T]his is where it gets strange — the big plane will be loaded onto a barge at Quonset and set off on a tour of untold length and duration."
Go deeper