Mylan and Sun Pharmaceutical sued for alleged price gouging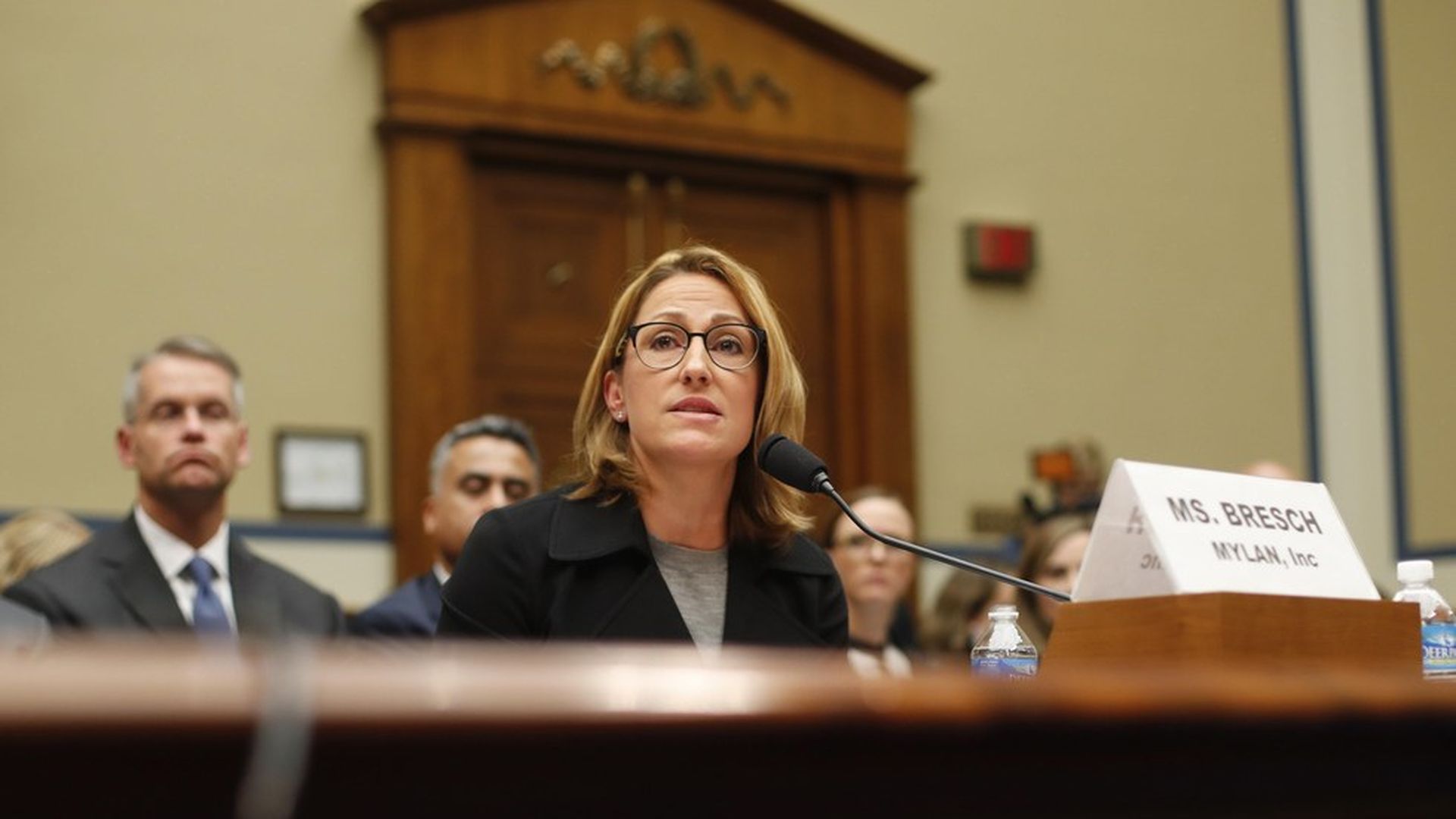 Mylan's price-gouging problems now may reach beyond the EpiPen. A new lawsuit filed Thursday by the Self-Insured Schools of California accuses Mylan and Sun Pharmaceutical Industries of conspiring to jack up the price of their albuterol sulfate tablets — generic prescription pills that help people with asthma and other acute respiratory conditions. A union in New York filed a similar lawsuit earlier this year.
The key lines from the lawsuit: From December 2012 to December 2013, "The average retail price of the 2 mg pills increased over 1,000% for Mylan (from $0.17 to $5.55) and Sun (from $0.30 to $4.42)...such massive price increases are extremely atypical and cannot be explained by traditional market forces" and instead "were the product of collusion."Neither company replied to questions.
Why this matters: Most drug-pricing scandals have centered around brand-name drugs, but the prices of cheap generic drugs have also escalated heavily over the past several years and caught the attention of Congress. Read the latest lawsuit against Mylan and Sun here and here.
Go deeper