Murray makes big concession in bipartisan health talks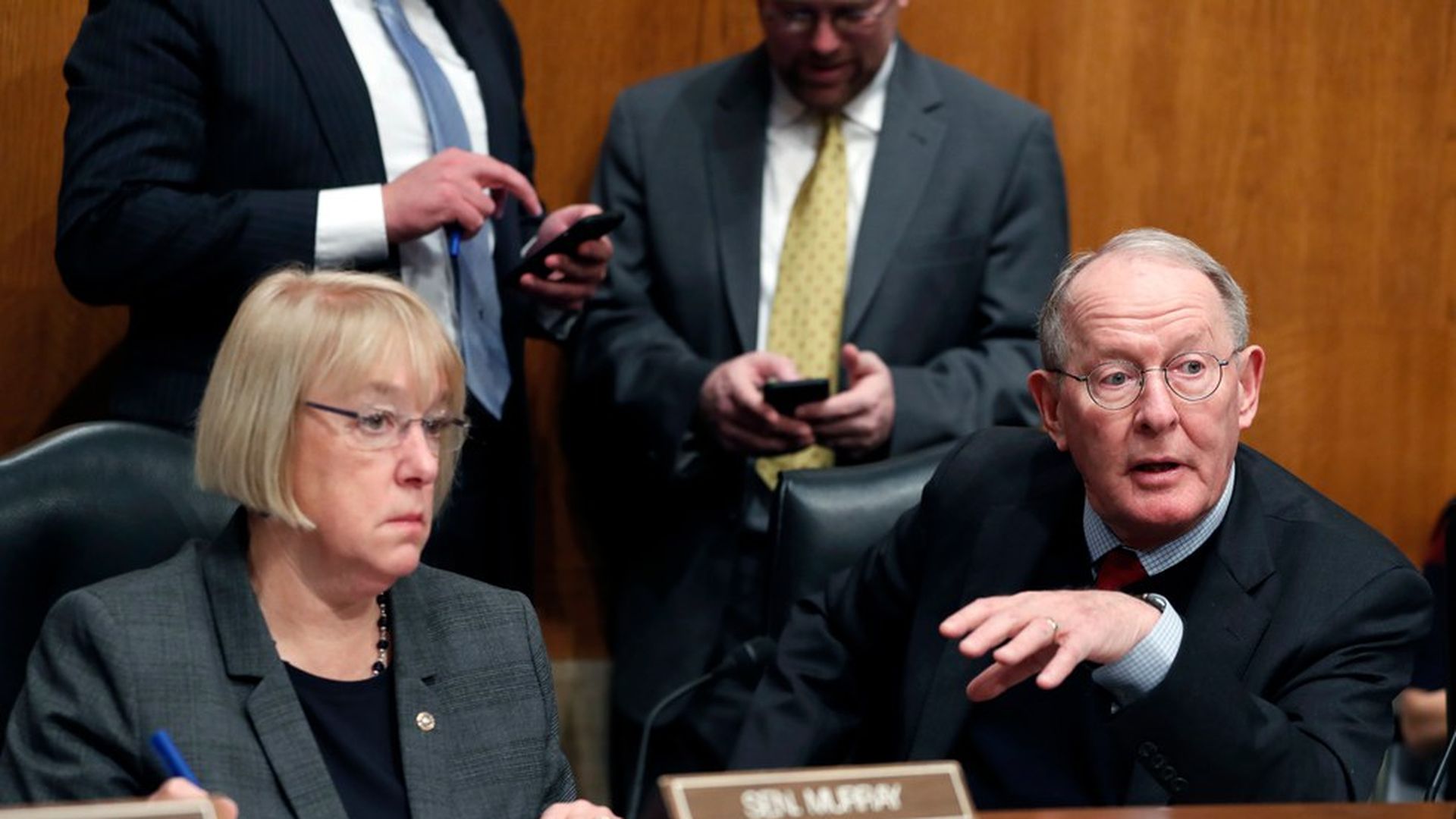 Sen. Patty Murray has agreed to a key demand of Sen. Lamar Alexander, chairman of the Health, Education, Labor and Pensions Committee, which could potentially move bipartisan health care talks forward. Murray has agreed to "significant state flexibility" in order to reach an agreement, per a senior Democratic aide.
Why this matters: The two GOP senators whose votes may matter the most for the latest Affordable Care Act repeal push, Lisa Murkowski and John McCain, have made it clear that they want health care legislation to be bipartisan. If Murray and Alexander can strike a deal, it would give these holdouts evidence that the two parties can come together on health care.
What's next: Conversations are continuing, but it remains to be seen how Alexander wants to proceed. "But there's certainly still a place for those who want a bipartisan agreement on the Republican side to go." From a Senate GOP aide: "No agreement yet on a deal that could pass."
Go deeper