Murder conviction thrown out for Blackwater shooting in Iraq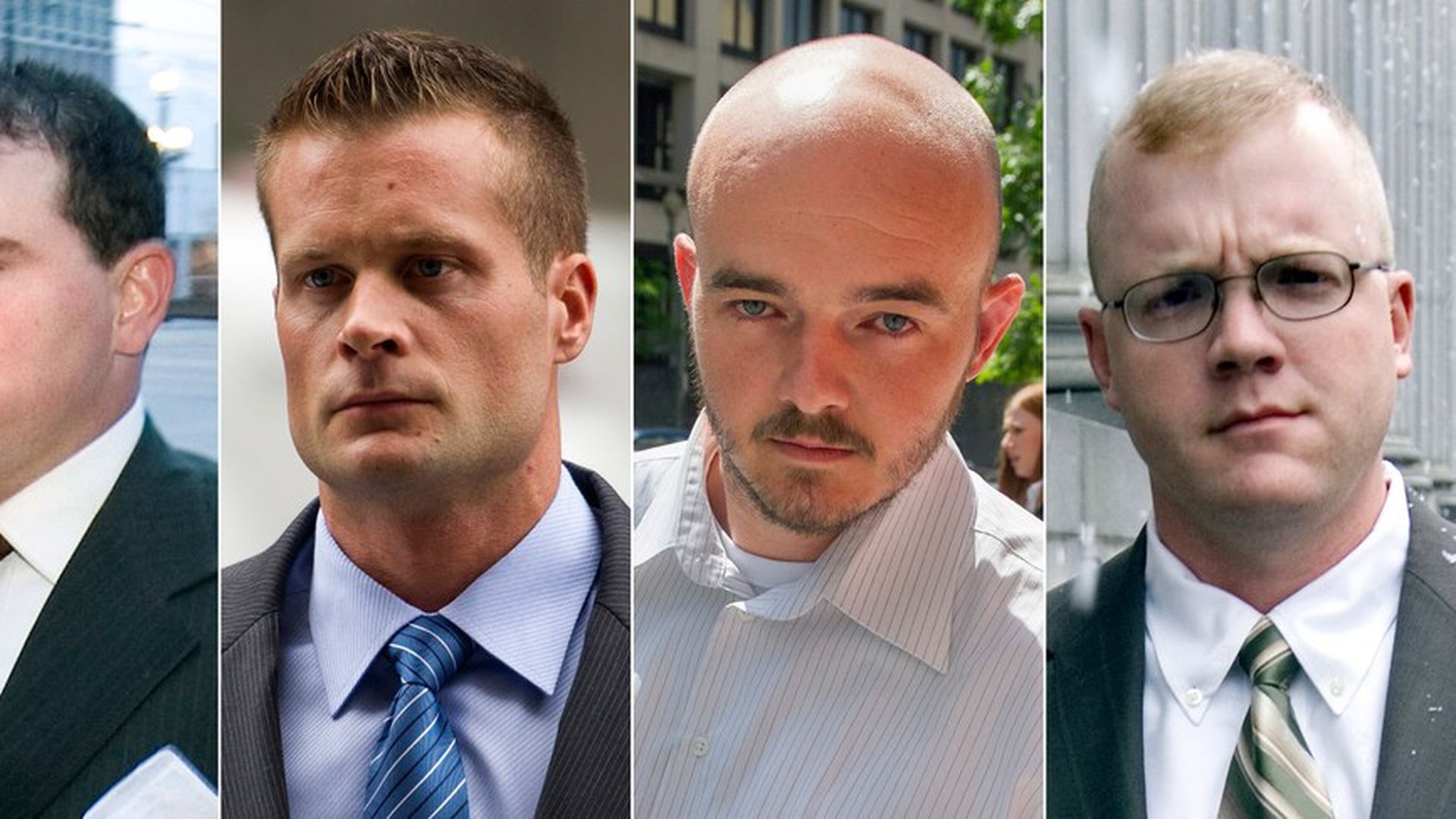 The U.S. Court of Appeals for the D.C. Circuit panel has thrown out the first-degree murder conviction of former Blackwater Worldwide security guard Nicholas A. Slatten, and ordered re-sentencings for three others, The Washington Post reports.
The four were sentencing in 2015 for the 2007 killings of 14 unarmed Iraqi civilians in Baghdad.
The court ruled that the trial court "abused its discretion" in not allowing Slatten to be tried separately from three co-defendants since he alone faced a murder charge. The court has ordered a new trial, per the NYT.
The court has also ordered re-sentencing for Paul Slough, Evan Liberty and Dustin Heard, ruling their 30-year terms violated constitutional safeguards against "cruel and unusual punishment."
Catch up on the case: Prosecutors said the security guards falsely claimed their convoy was threatened by a car bomber, which led them to fire machine guns and grenade launchers in a reckless way. The guards said they were acting in self-defense. No witness testified that they saw the guards threatened by firings.
Go deeper