Multinational search for Argentine submarine becomes critical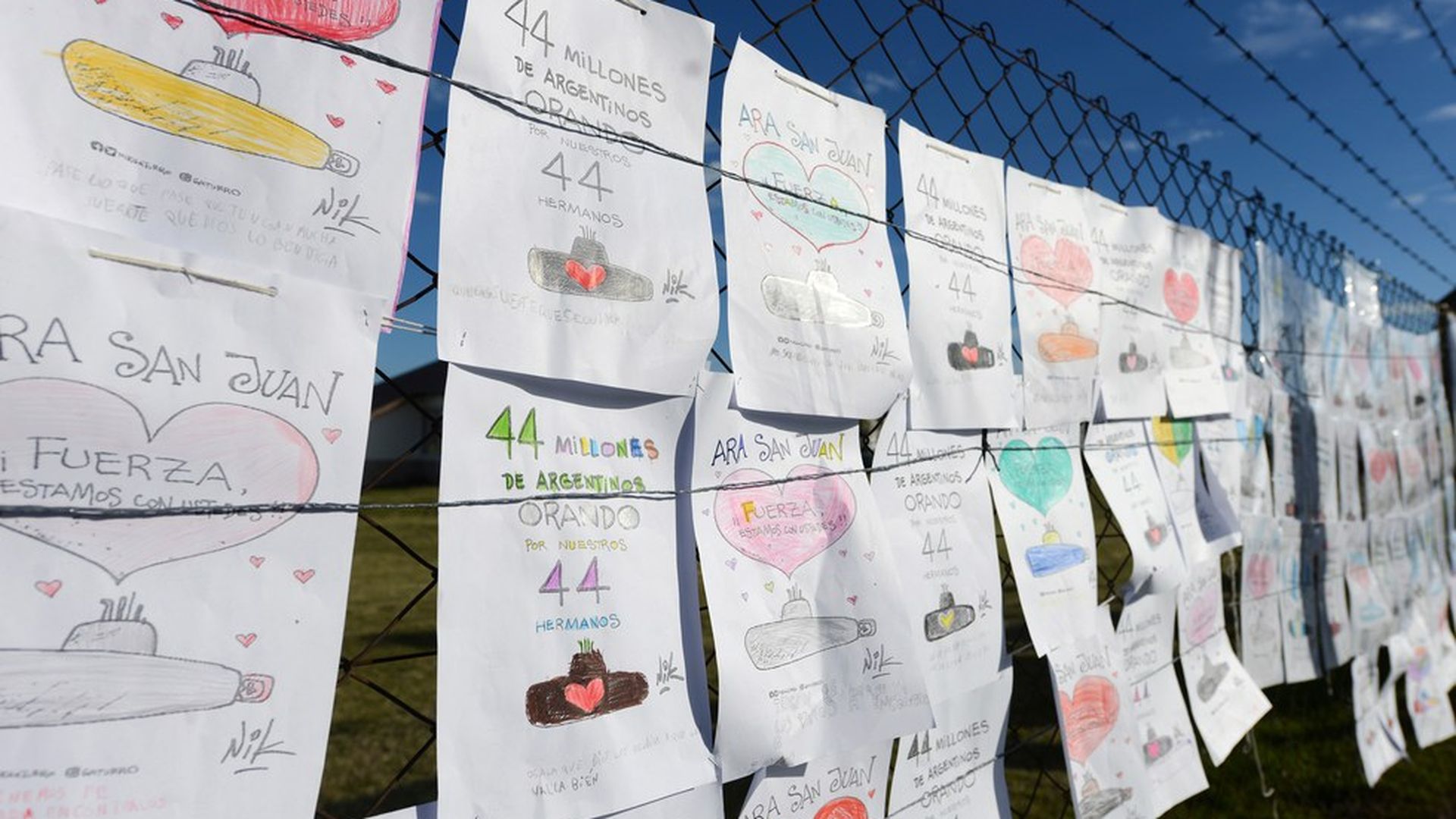 "A multinational search to find an Argentine submarine remains fruitless more than a week after it vanished," CNN reports. "The ARA San Juan, which is carrying 44 crew members, including the country's first woman submarine officer, was last seen a week ago, on November 15, in the San Jorge Gulf, about 268 miles off the coast of Argentina."
Why it matters: "The submarine has only enough air to last seven to 10 days if it has remained fully immersed."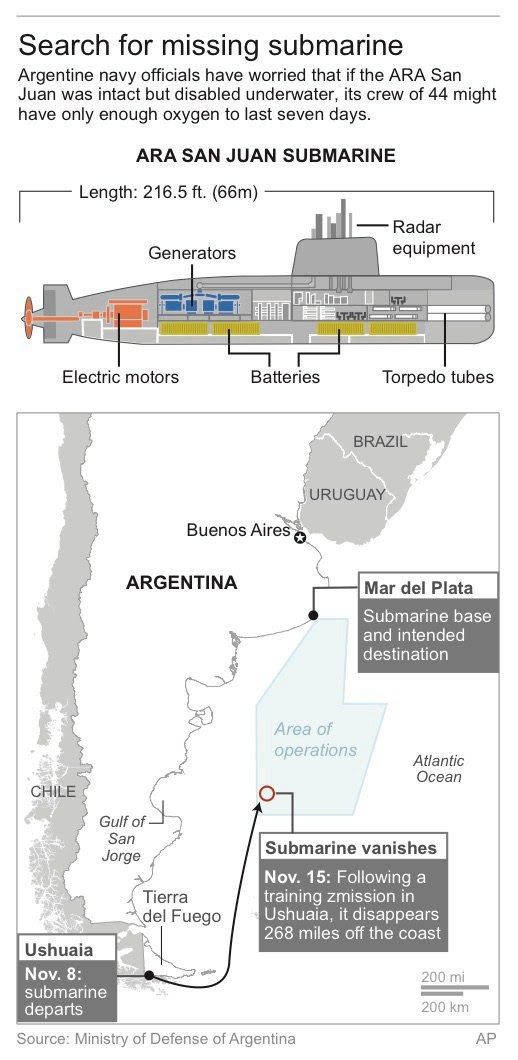 Go deeper