Mueller's "significant new leverage"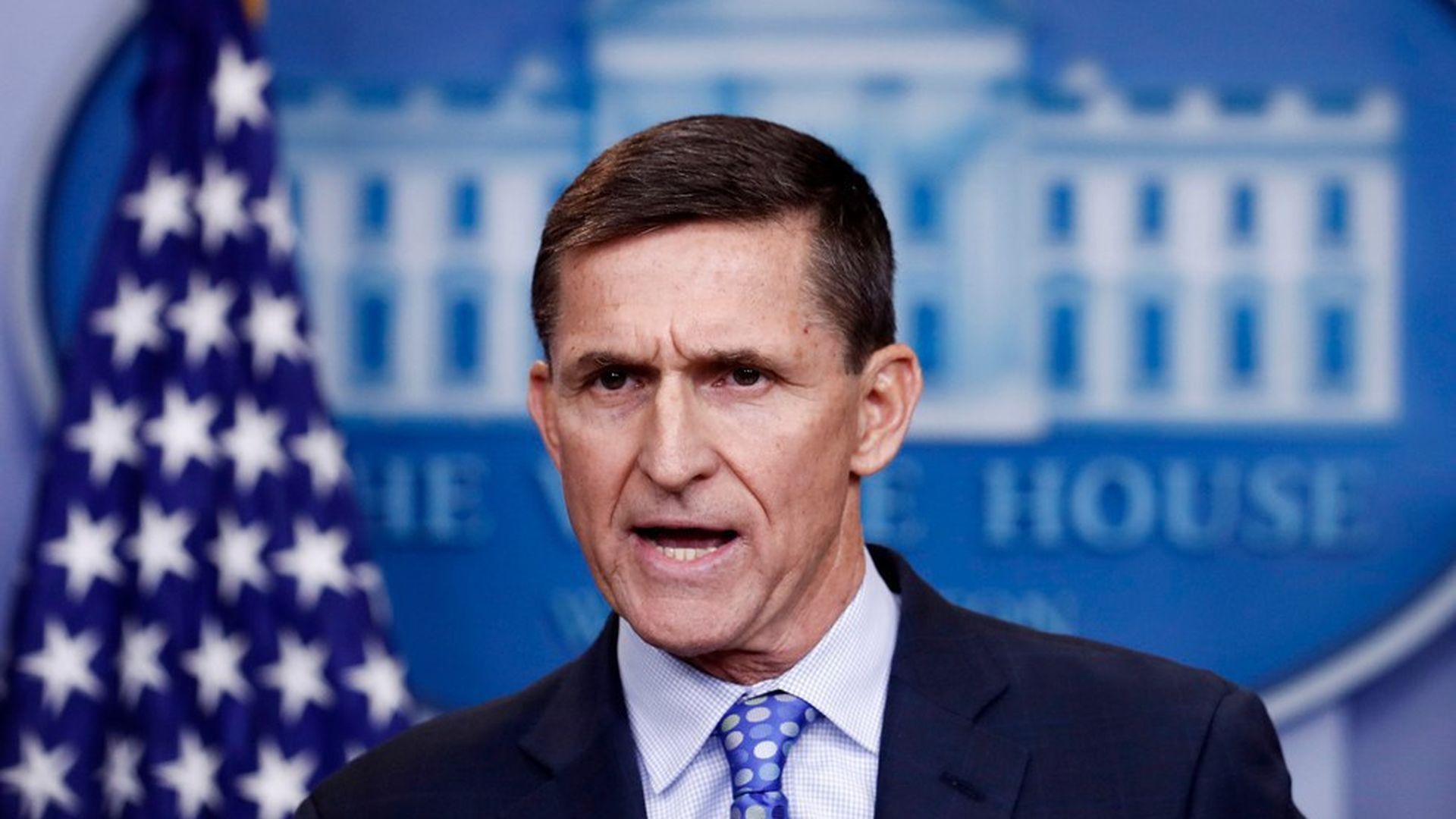 "Former National Security Adviser Michael Flynn's guilty plea has given Special Counsel Robert Mueller significant new leverage that may help him pursue more serious charges against others close to Donald Trump, perhaps leading up to the president himself," Bloomberg reports.
Be smart: What does Trump tell his base? I got you this great tax gift, while Democrats can't move beyond fake Russia.
More from Bloomberg:
"Flynn is now cooperating with Mueller, and as part of his plea deal he provided information related to Trump's son-in-law Jared Kushner, ... a sign that Mueller's probe is closing in on the president's inner circle."Why it matters: "Legal experts said Mueller may seek to use Flynn's testimony to build a broader case of conspiracy or obstruction of justice.""Flynn told Mueller that he communicated with Russia's ambassador to the U.S. during the presidential transition last December about American foreign policy with the knowledge and direction of senior Trump associates, according to a court document.""Flynn said that a 'very senior member' of the presidential transition team asked Flynn on Dec. 22 to contact Russian officials to help delay or defeat the U.N. resolution on Israel. The very senior member was Kushner, according to the people familiar with the events.""Another person familiar with the push against the U.N. resolution said it was a collaborative effort.""Flynn also said he reported back on Dec. 29 to a 'senior official' in the transition team at ... Mar-a-Lago ... on his conversations with" the Russian ambassador."That official, according to the people familiar with the matter, is K.T. McFarland [now ambassador to Singapore], who was brought into the transition team and later the White House by Flynn."
Go deeper