Mueller turns "up the crank" on Russia probe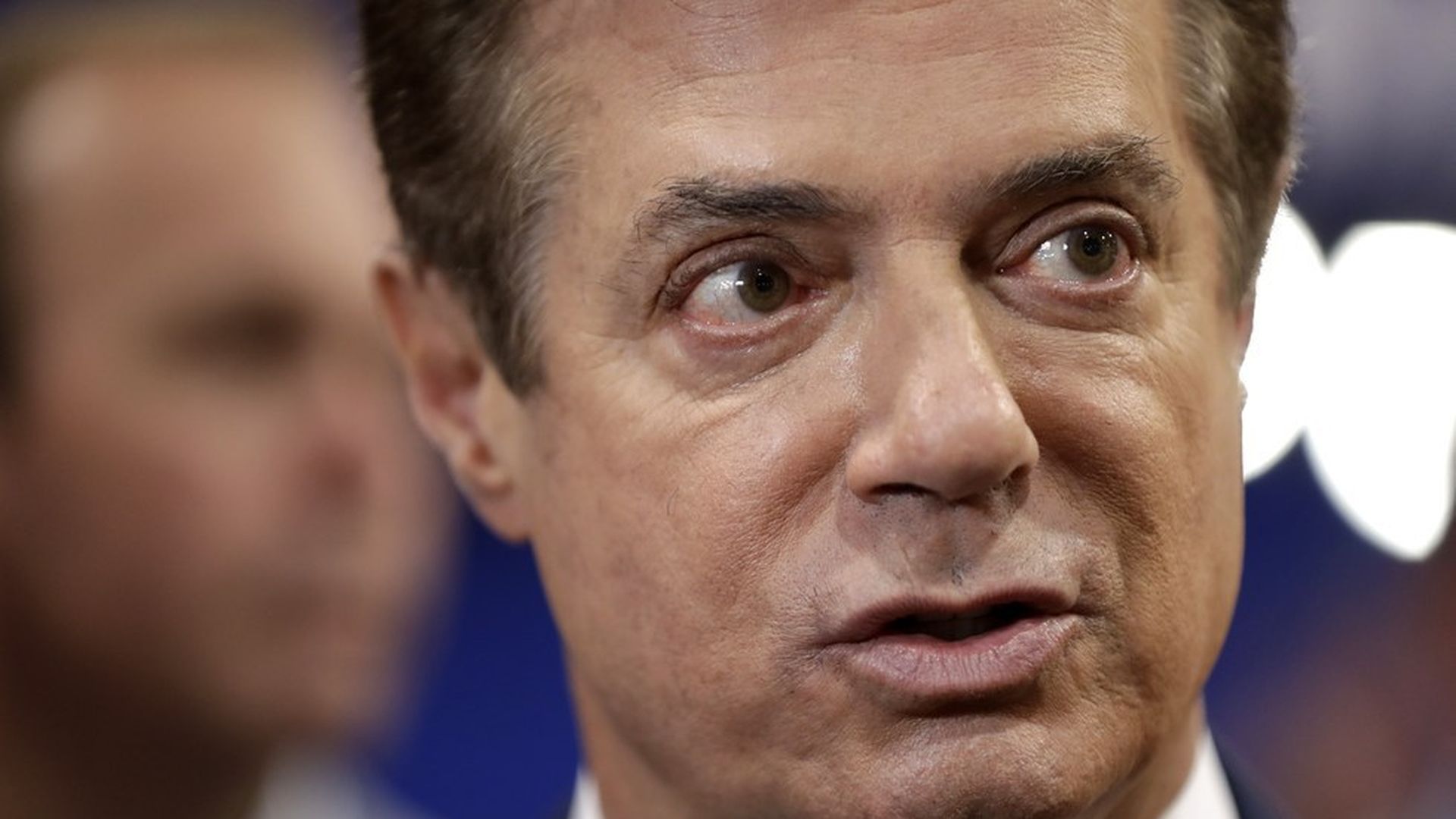 The FBI's pre-dawn raid on Paul Manafort's home in Alexandria, Va., makes it look like the special counsel is trying to:
Squeeze the former Trump campaign chairman to cooperate against others.
Send a message to others that they better cooperate if they want to avoid humiliation.
As John Heilemann told Lawrence O'Donnell on MSNBC: "What Robert Mueller is doing right now is turning up the crank ... There are two guys who could be the prime people who could flip on Donald Trump, on the Trump family: Paul Manafort and Michael Flynn."
"We are now moving into the next phase, which is: 'We see what the case is. We're now gonna try to go in and lock this case down.' And they're moving faster than I think anybody thought."
The deets from the WashPost's Carol Leonnig, Tom Hamburger and Roz Helderman:
"Using a search warrant, agents appeared [July 26,] the day Manafort was scheduled to testify before the Senate Judiciary Committee and a day after he met voluntarily with Senate Intelligence Committee staff members."
"The search warrant requested documents related to tax, banking and other matters. People familiar with the search said agents departed the Manafort residence with a trove of material, including binders prepared ahead of Manafort's congressional testimony."
"Manafort's allies fear that Mueller hopes to build a case against Manafort unrelated to the 2016 campaign, in hopes that he would provide information against others in Trump's inner circle in exchange for lessening his legal exposure."
Go deeper