Mueller to WH: preserve Trump Jr. meeting docs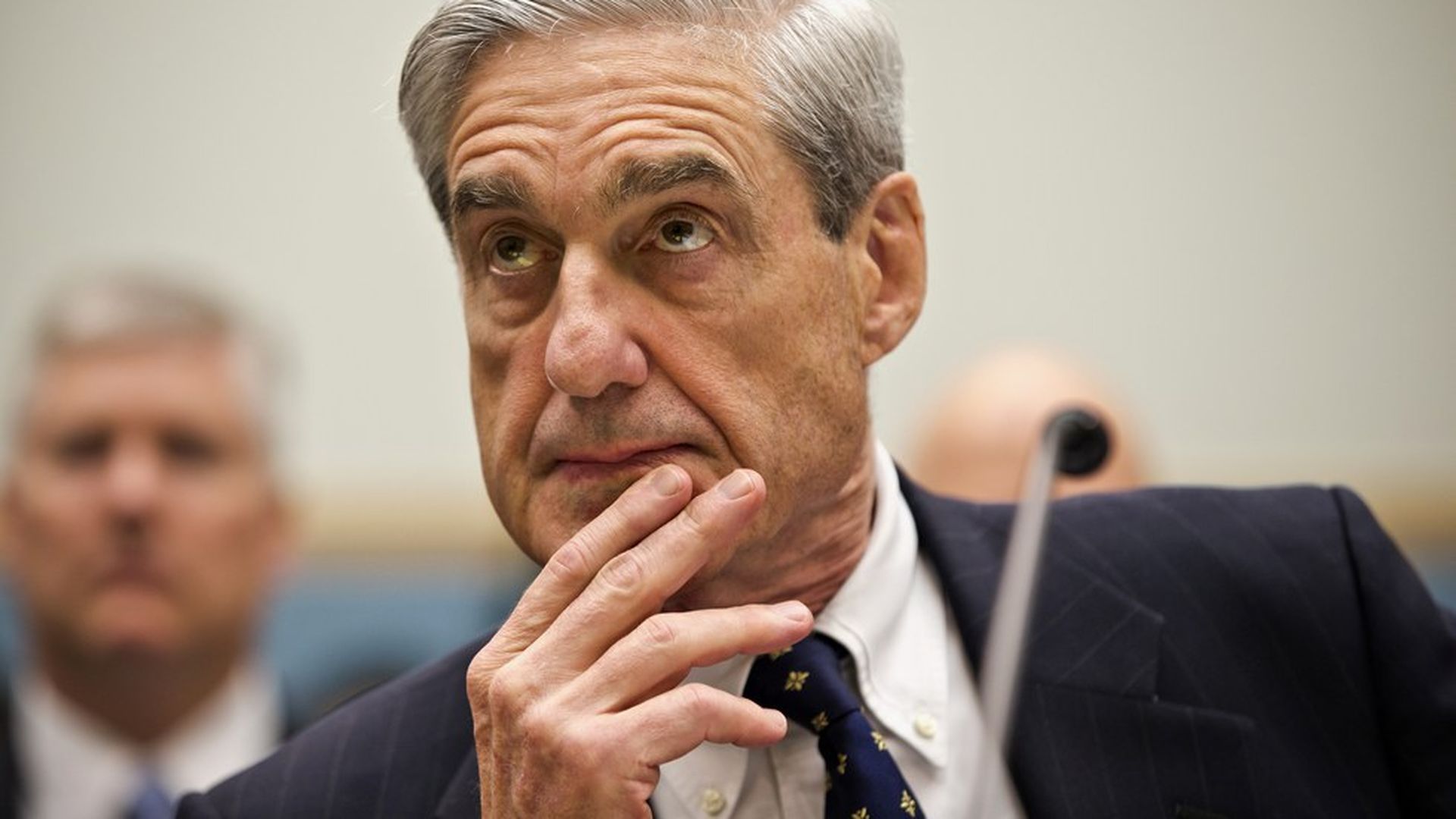 Special Counsel Robert Mueller has sent a letter to the White House requesting it preserve all documents relating to Donald Trump Jr.'s meeting with a Russian lawyer last June, CNN first reported.
What they're requesting: emails, text messages, notes, voicemails, and any other documents about that June 9 meeting, as well as any communications about it since then.
Why this matters: This notice further confirms Mueller and his team are investigating Trump Jr.'s meeting, which was first suggested when he requested an interview from Ike Kaveladze, the 8th person who was revealed to have been in the meeting. And Axios previously learned that Trump's legal counsel advised him to avoid any discussions of the Russia probes with Jared Kushner, ultimately as a way to protect Trump since Kushner is so wrapped up in them. This all suggests the Russia probes are getting closer to Trump by way of those who are rather close to him, ultimately making it harder for him to avoid addressing.
Part of the letter, per CNN:
"As you are aware the Special Counsel's office is investigating the Russian government's efforts to interfere in the 2016 presidential election, including any links or coordination between the Russian government and individuals associated with the campaign of Donald Trump. Information concerning the June 2016 meeting between Donald J Trump Jr and Natalia Veselnitskaya is relevant to the investigation."
Go deeper