Mueller seeks phone records on first Trump Jr.-Russia statement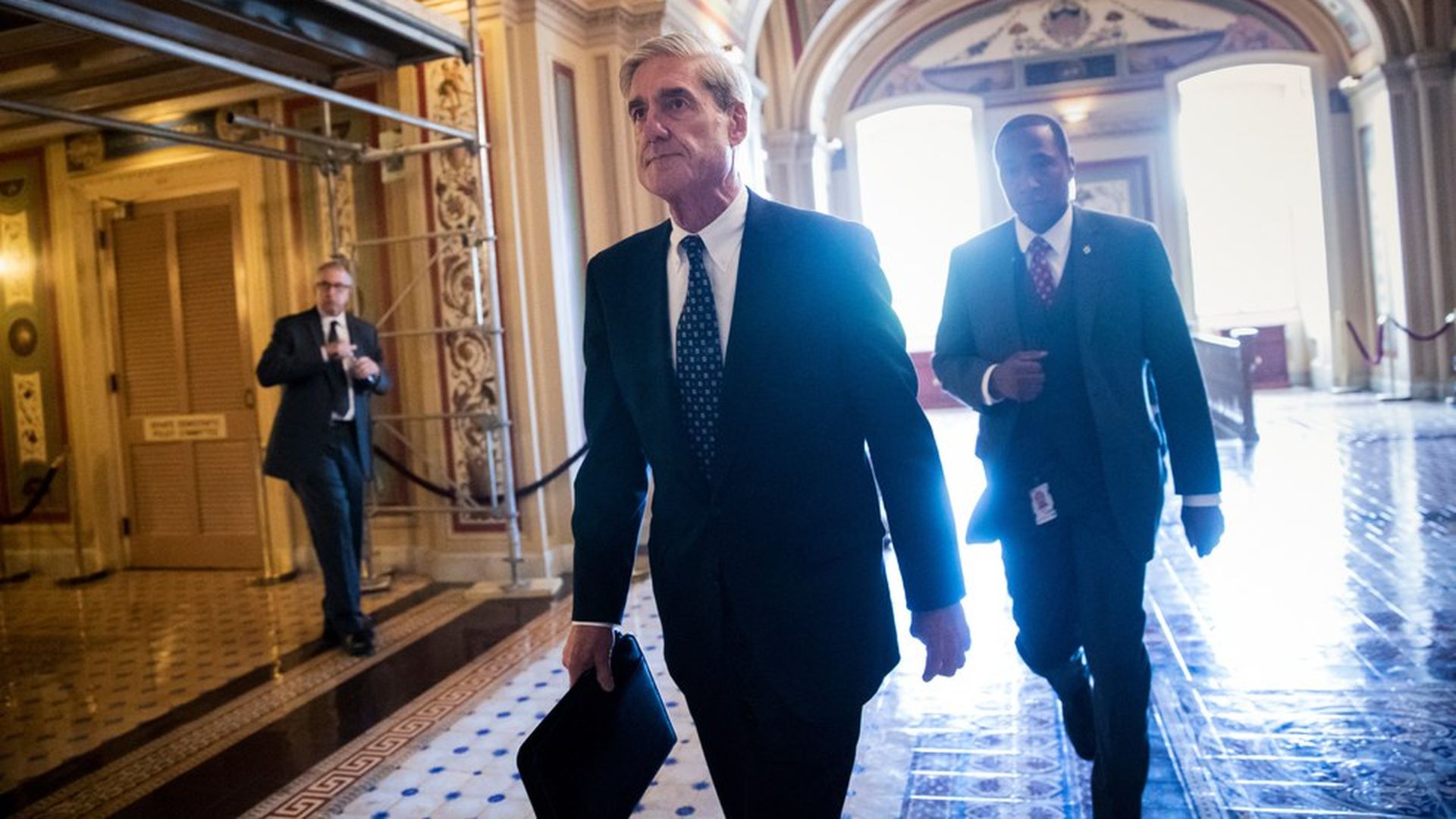 Special Counsel Bob Mueller has requested phone records relating to the initial, misleading statement about the Trump Tower meeting between Donald Trump Jr. and a Russian lawyer that was drafted aboard Air Force One, Politico reports, citing two people "familiar with the investigation."
Why it matters: President Trump helped draft that statement, which carries legal risk.
Go Deeper: Russia probe narrows in on 13 categories, including meetings between Trump and Comey.
Go deeper