Mueller issues grand jury subpoenas for Manafort-linked firms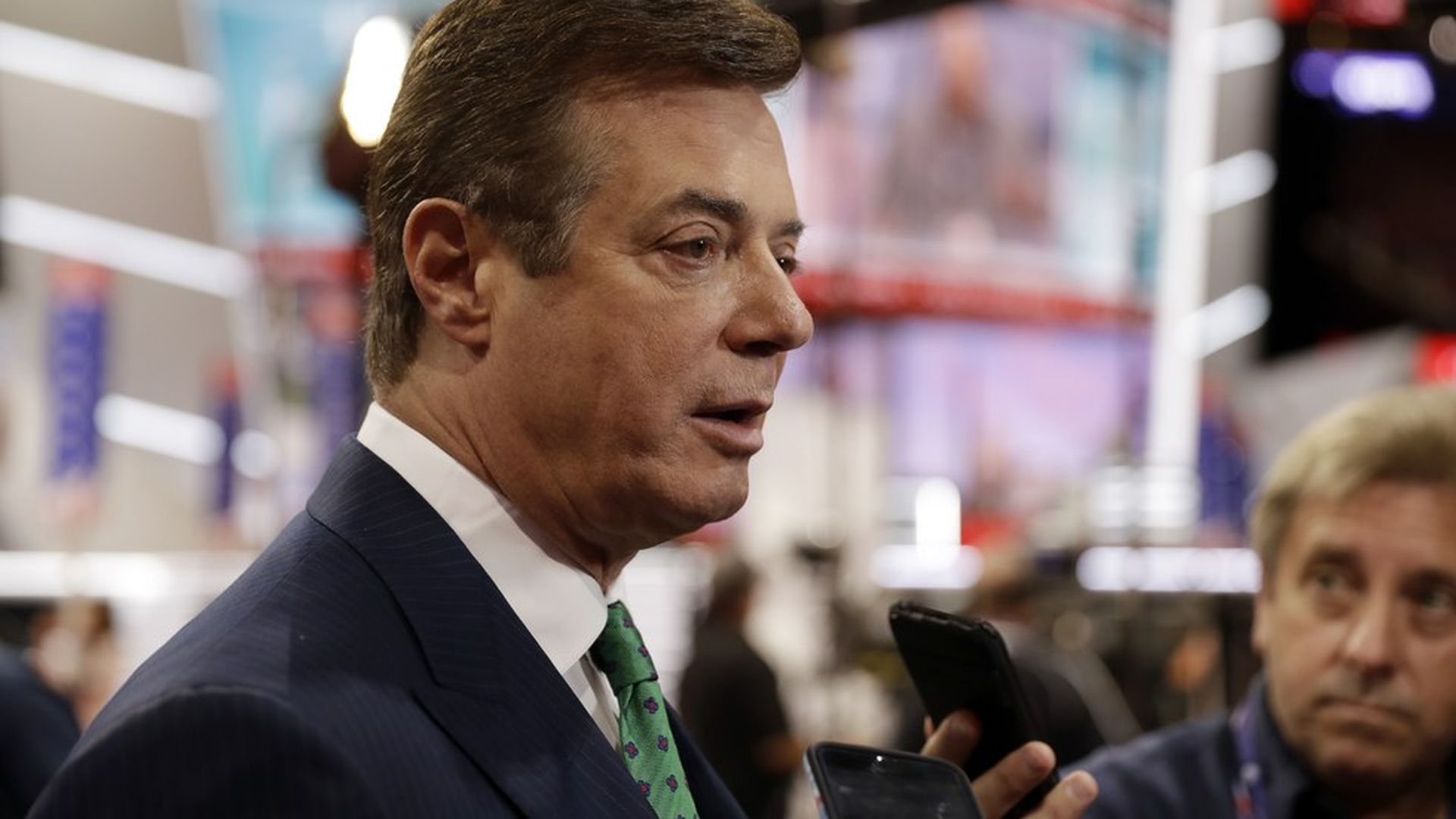 Special Counsel Bob Mueller is ratcheting up his probe again. The two new reported moves include one on Trump's former campaign chairman Paul Manafort and one on former national security advisor Mike Flynn:
This week Mueller has issued grand jury subpoenas for testimony from public relations executives who worked on an international lobbying campaign with Manafort per NBC News. The work was for a pro-Russian Ukrainian political party.What it means: Manafort could be in serious legal trouble (recall the FBI raided Manafort's apartment last month).The firms: European Center for a Modern Ukraine, Podesta Group, Mercury LLC, and three others NBC did not confirm.
Go deeper