Mueller interviewed Stephen Miller in the Russia probe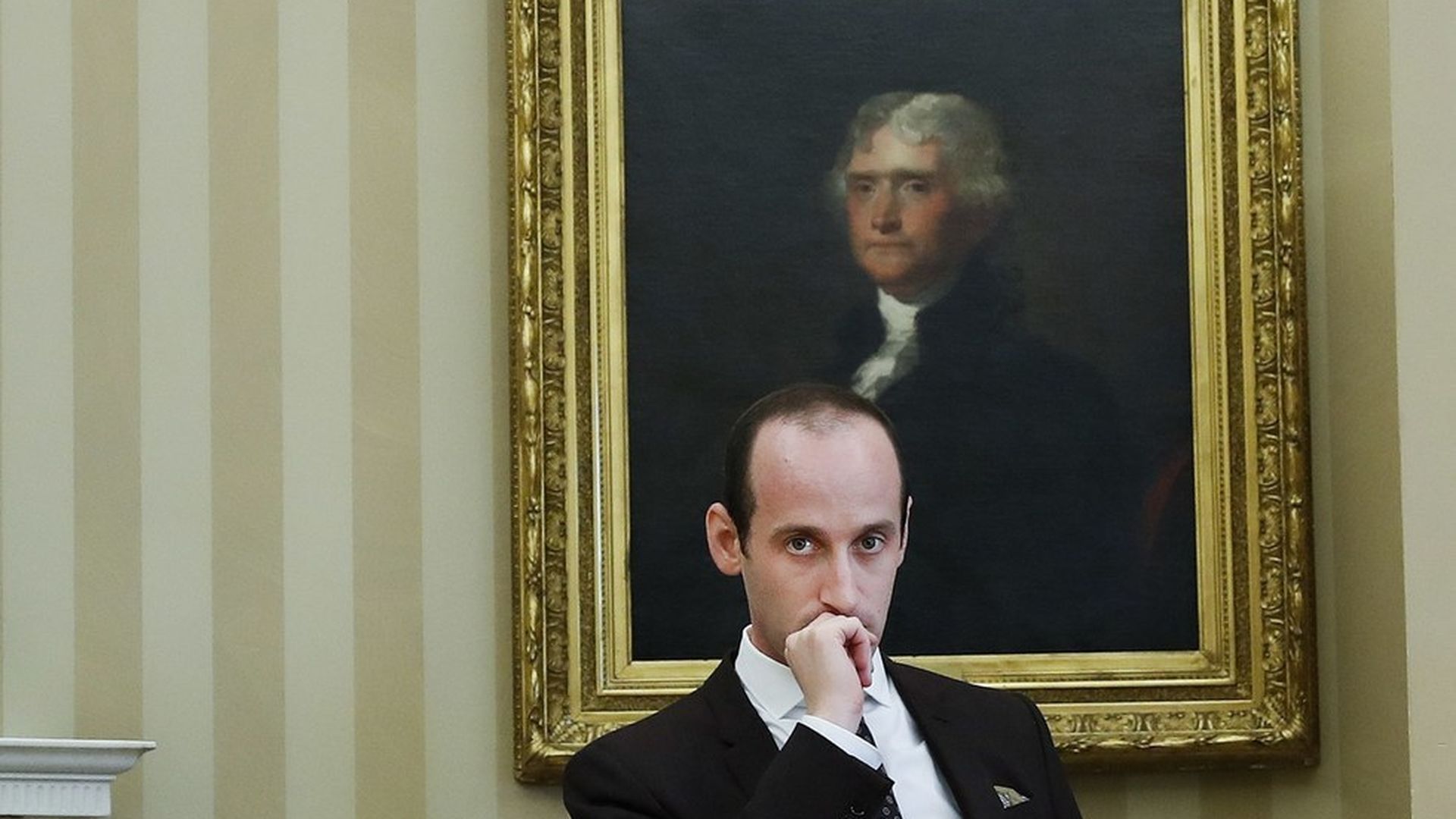 Stephen Miller, a White House senior policy adviser, was interviewed by Special Counsel Robert Mueller in his ongoing Russia probe, specifically regarding possible obstruction of justice, per CNN.
Why it matters: Miller is the highest-level White House official to be swept up in the Russia probe and he's yet another person involved that is close to Trump, who continues to claim there's been "no collusion" and that it's all a hoax.
What they discussed: Miller's role in firing former FBI director James Comey and the March 2016 meeting — organized by George Papadopoulous (who was charged in Mueller's probe) — in which he told Miller and others that he was trying to set up a meeting with Vladimir Putin.
Go deeper