Mueller adds muscle for Russia investigation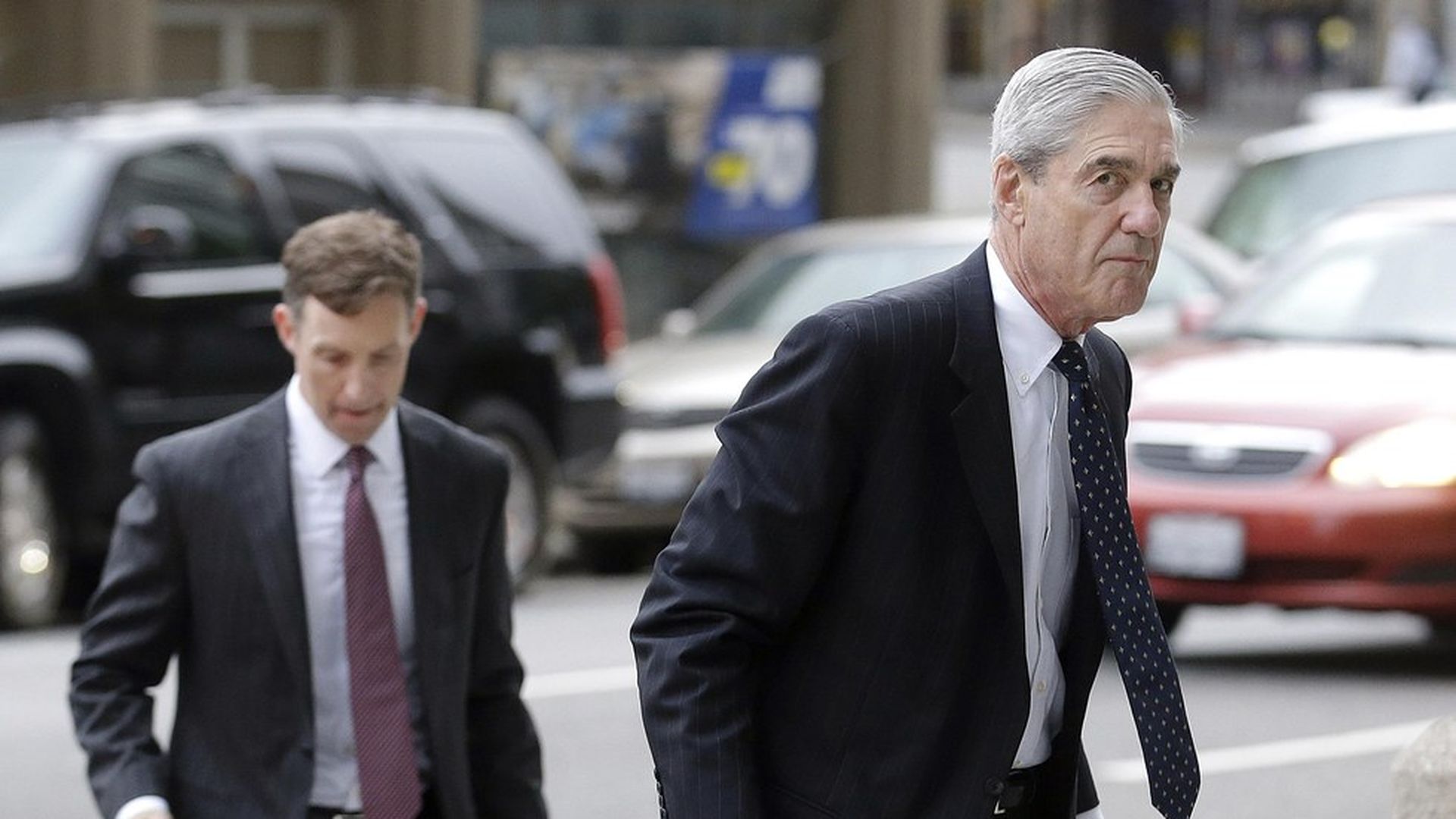 "The Worst Thing That Happened to Donald Trump this Week" — Paul Rosenzweig, on the Lawfare blog: Special counsel "Robert Mueller has hired Michael Dreeben, on a part-time basis, to help with his investigation. Dreeben, a deputy in the Office of the Solicitor General, has argued more than 100 cases before the Supreme Court. His specialty has, for the last 20 years, been criminal matters and he has an encyclopedic knowledge of criminal law."
Be smart: Mueller is amassing the talent arsenal you'd build to bring criminal charges.
Coming attractions ... Attorney General Jeff Sessions, who was going to be pummeled with Russia questions during what was supposed to be a budget hearing before a Senate subcommittee on Tuesday, switched yesterday and will appear Tuesday before the Senate Intelligence Committee.
Deputy Attorney General Rod Rosentein will take his place answering appropriations questions. See Sessions' letter to the Intelligence Committee.
AP: "The House intelligence committee sent a letter Friday asking White House counsel Don McGahn whether any tape recordings or memos of Comey's conversations with the president exist now or had existed in the past."
"The committee also sent a letter to Comey asking for any notes or memos in his possession about the discussions he had with Trump before being abruptly fired last month. The committee is seeking the materials by June 23."
The takeaway: All these moves show the Russia probe will remain constantly in Washington's forefront.
Go deeper