More women are running for office at every level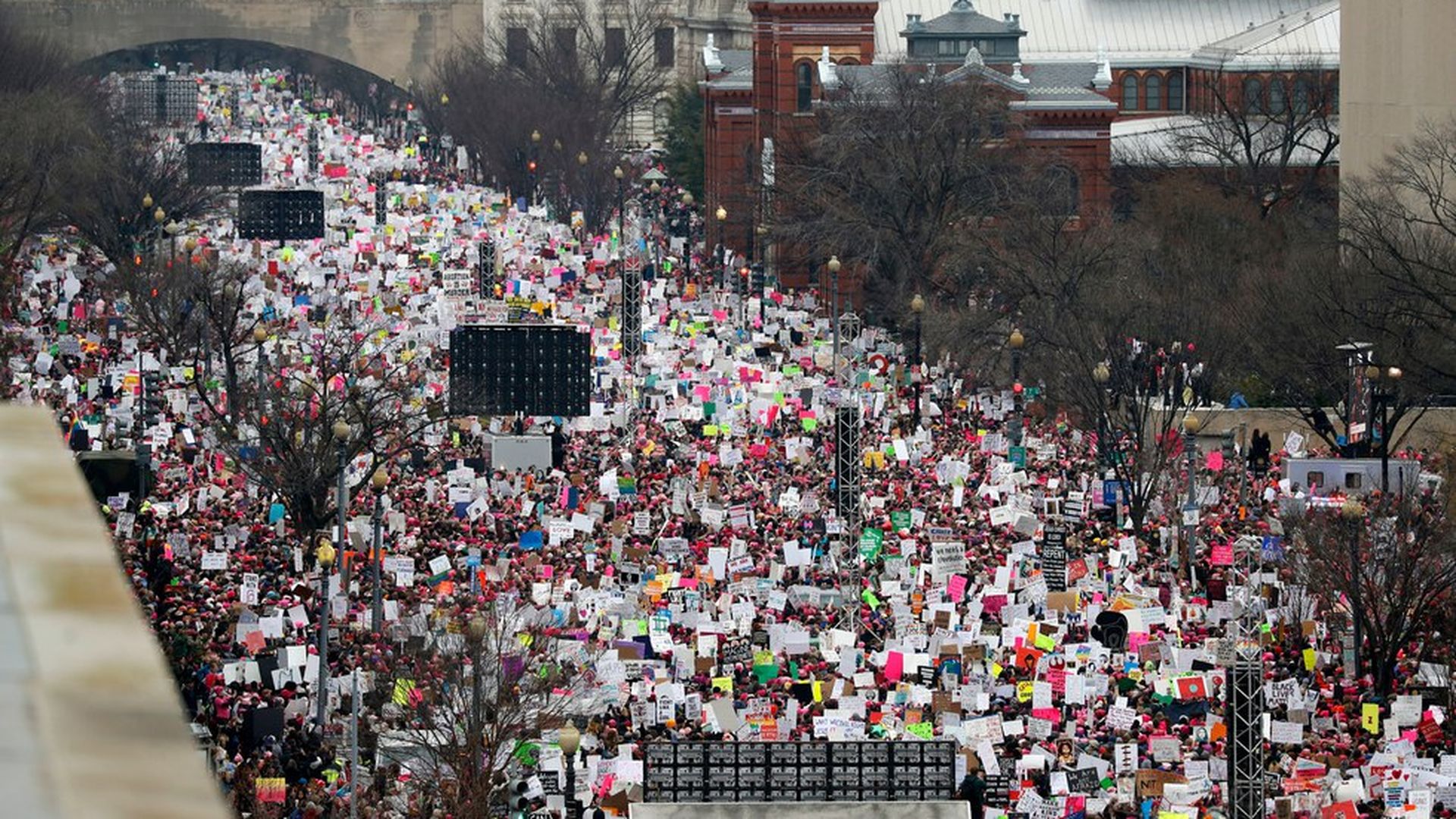 Trump's election may have been shocking to many Democratic women throughout the country, but now women are running for office in record numbers and at every level.
By the numbers: More than 15,000 women have contacted She Should Run — a nonpartisan organization dedicated to recruiting and training women to run for elected office — since last November. And more than 19,000 have contacted EMILY's List, a group that helps get pro-choice Dem women get elected, since Trump's victory.
Why it matters: Women from both parties are underrepresented in political office, and having more gender parity among lawmakers at all levels could influence legislation and policies in the future.
The Trump effect: "He fuels a conversation that there's no one path to the White House, there's no one background," Erin Loos Cutraro, co-founder and CEO of She Should Run, told CNN. "The electorate is obviously looking for a different model, a different type of leadership" that women could provide.
Other women are running this cycle to become the first woman to hold their district's seat:
Chrissy Houlahan is running for Congress in Pennsylvania's 6th District. It's her first time running for office, and she told Axios she was motivated to run after Trump's victory. She's picked up endorsements from notable groups like EMILY's List, New Dem PAC, and End Citizens United. If elected, she would be the only woman representative in Pennsylvania's 20-person delegation, and the first Democrat elected to this position since 2002.
Angie Craig is running for Congress in Minnesota's 2nd District. It's her second time running (she lost last year) but she has picked up endorsements similar to Houlahan, from groups like New Dem PAC and EMILY's List. "I think Americans are done with both parties, quite frankly," she told Axios. "We're re-hashing the same talking points whenever we get on stage. We have to try something different in this country. Women are uniquely positioned to be able to do that."
Only 4 Minnesota women have ever served in Congress, Craig tells me. A Republican has held this seat since 2000, so she's running not only as a woman, but as a Democrat in a historically red district. "Young girls and women need to see themselves reflected in policy making. Women as leaders are very good at getting things done," Craig said.
Go deeper: Inside She Should Run's campaign to have women running for 250,000 elected office positions by 2030.
p.p1 {margin: 0.0px 0.0px 0.0px 0.0px; font: 12.0px Helvetica; color: #454545} span.Apple-tab-span {white-space:pre}
Go deeper