More Senate health bill provisions violate budget rules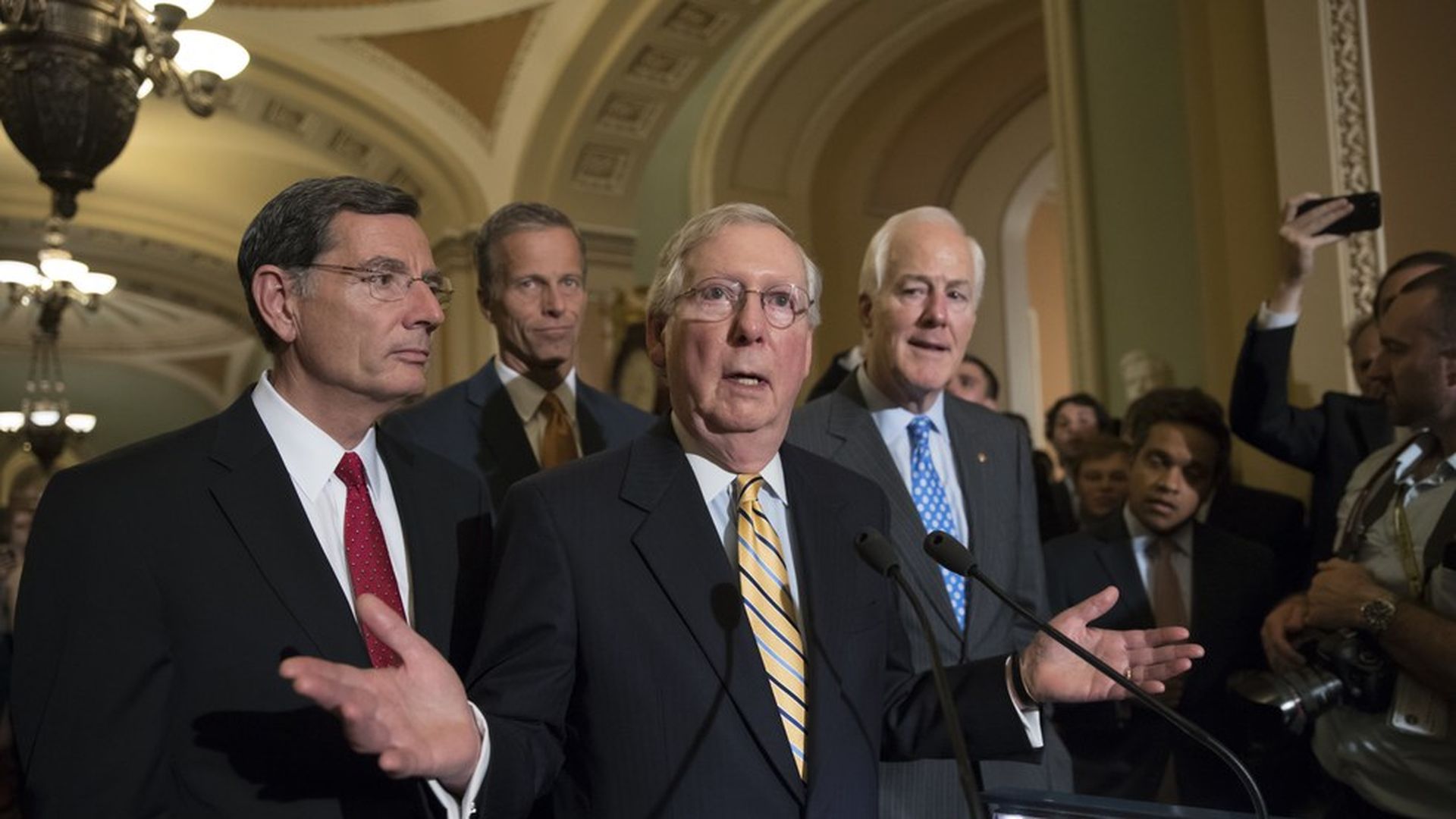 The Senate parliamentarian has ruled that more provisions of the Better Care Reconciliation Act — the Senate's Affordable Care Act replacement bill — don't comply with budget rules, meaning they'd need 60 votes to pass. These include a provision allowing insurers to charge older people more in premiums than under current law — the provision AARP has called an "age tax" — and the provision allowing small businesses to sell "association health plans," an important GOP priority.
However, the provision allowing states to choose to receive a Medicaid block grant, rather than a per-person funding cap, does comply with budget rules, meaning it only needs 50 votes like the rest of the bill. A provision broadening the ACA's state innovation waivers to include more of the law's regulations is still pending review.
Why it matters: The Senate bill was already struggling to win support among enough Republicans, and shedding more big pieces isn't going to help.
Go deeper