More Price stock ethics questions surface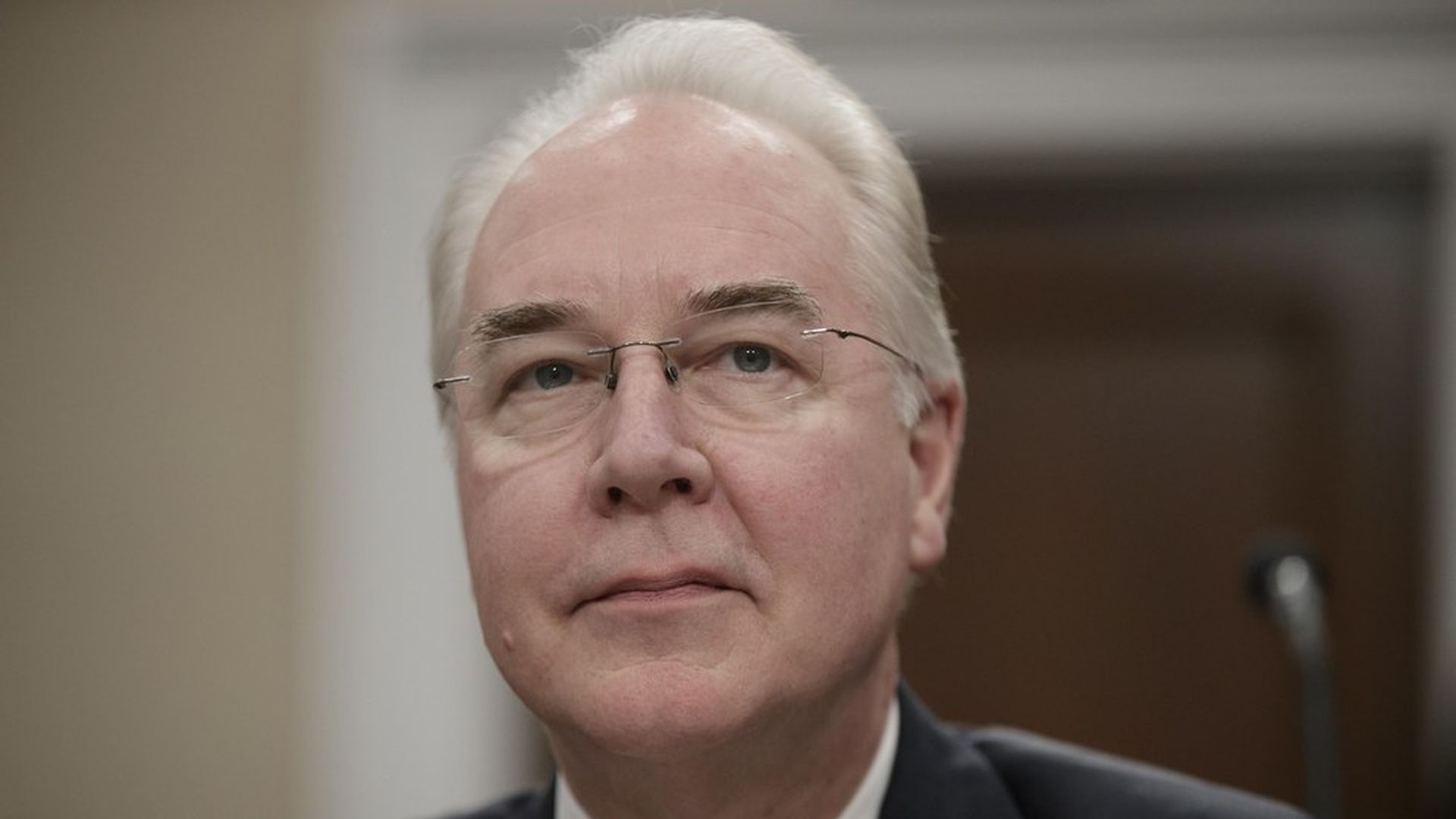 Department of Health and Human Services secretary Tom Price, while still a member of the House, arranged a call seeking to kill a controversial prescription drug rule the same day his broker purchased up to $90,000 of stock in six pharmaceutical companies, ProPublica reports.
What's new: It's been reported that Price owned pharma stock while sponsoring legislation to block the rule, raising ethics questions. But it hasn't been reported that he had made a personal appeal to an official at the Centers for Medicare and Medicaid Services on the same day he obtained the stock. The Obama administration rule would have impacted the six companies Price bought stock in. The companies all opposed the rule, which would have changed Medicare reimbursements for provider-administrated drugs.
Why this matters: This raises more, stronger questions about whether Price violated House ethics rules.
Go deeper