More people are surviving a cancer diagnosis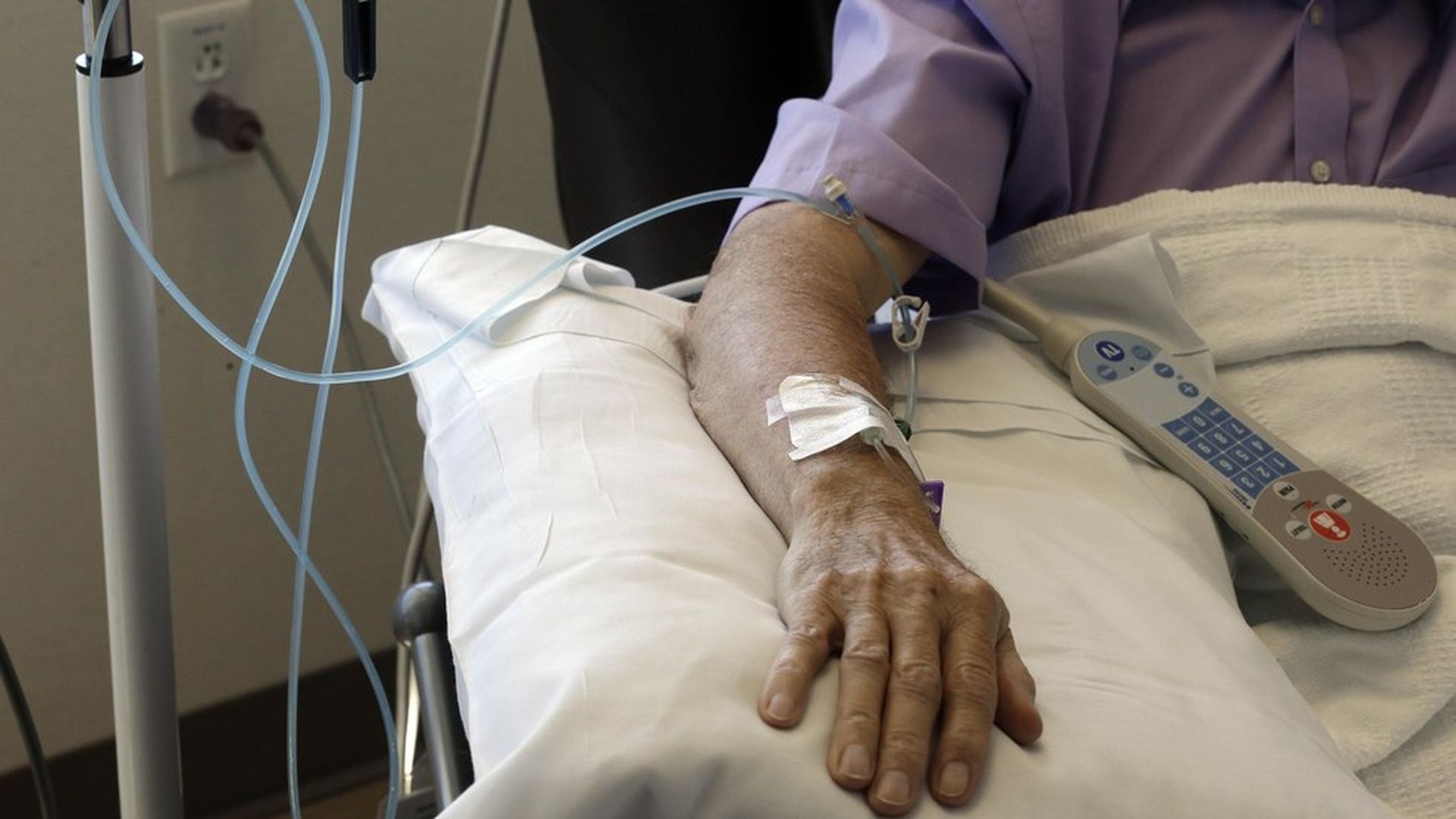 Survival rates for cancer patients in the U.S. continue to improve for many common types of the disease, according to a new report from top government agencies. Pancreatic, liver, brain, lung and other cancers still have low rates of survival but prostate, melanoma and breast cancers topped 90 percent in the period studied. The researchers also reported a continued decline in overall cancer death rates due to screening, prevention — including less cigarette smoking — and new treatments.
Why it matters: There is a growing population of people who have survived a diagnosis of cancer but the frame for progress may need to be wider. Survivors can face a host of long-term physical and psychological health issues related to the disease. According to Gregory Aune, pediatric oncologist, Greehey Children's Cancer Research Institute in San Antonio: "We need a long-term plan for measuring our success that includes an emphasis on quality of life."
Go deeper