More CEOs leave Trump's special councils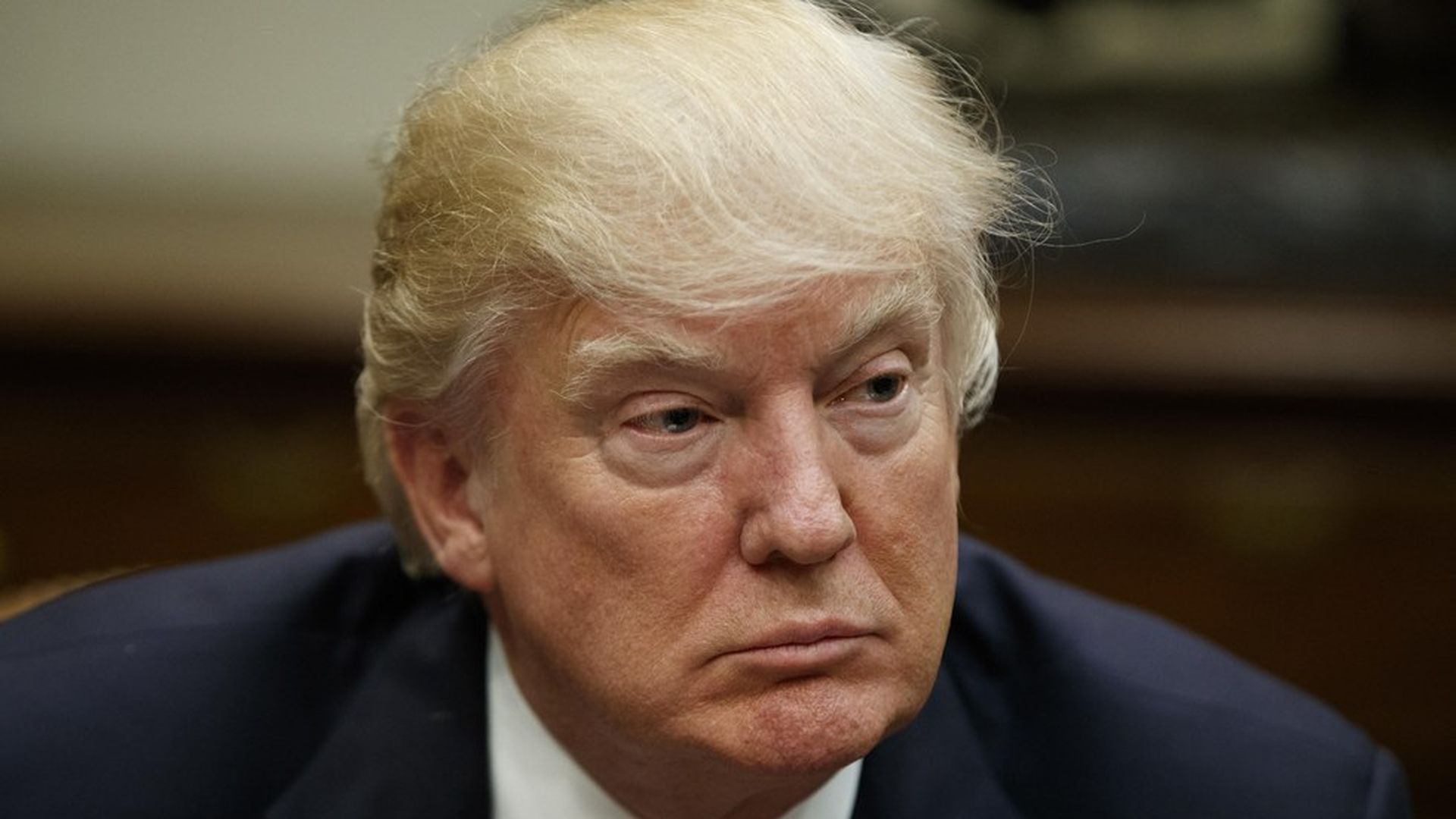 Richard Trumka, the CEO of AFL-CIO, along with AFL-CIO's deputy chief of staff, Thea Lee, stepped down Tuesday evening from Trump's manufacturing council, claiming that Trump's remarks this afternoon about the violence on "both sides" in Charlottesville "repudiate his forced remarks yesterday about the KKK and neo-Nazis."
The controversial moments in President Trump's administration have often been followed by quick blowback from the other side, with prominent business leaders taking to Twitter to express their disagreement and stepping down from his advisory councils.
The Manufacturing Council
Who's out?
Kenneth Frazier, CEO of Merck and an African-American, left the council Monday, strongly hinting that his decision was prompted by Trump's tepid condemnation of the white supremacist rally in Charlottesville.
Elon Musk, Tesla CEO, left this council and Trump's business advisory council after the president's announcement that the U.S. would pull out of the Paris Climate Accords, on June 1, tweeting, "Leaving Paris is not good for America or the world."
Others who left as a result of leaving their respective companies: Mark Fields of Ford, Klaus Kleinfeld from Arconic, Mario Longhi of U.S. Steel and Doug Oberhelman from Caterpillar.
CEO of Under Armour, Kevin Plank, left "to focus on inspiring & uniting through power of sport," he tweeted. And Intel CEO Brian Krzanich is out too.
CEO Scott Paul president of Alliance for American Manufacturing, announced via Twitter: "I'm resigning from the Manufacturing Jobs Initiative because it's the right thing for me to do."
CEO of AFL-CIO, Richard Trumka, and AFL-CIO Deputy Chief of Staff Thea Lee. Trumka tweeted, "We cannot sit on a council for a President who tolerates bigotry and domestic terrorism."
Inge Thulin, CEO of 3M, said he is stepping down from the president's Manufacturing Council because it is "no longer an effective vehicle" to advance the goals of "sustainability, diversity and inclusion."
Who's still in?
Andrew Liveris, Dow Chemical Company
Bill Brown, Harris Corporation
Michael Dell, Dell Technologies
John Ferriola, Nucor Corporation
Jeff Fettig, Whirlpool Corporation
Alex Gorsky, Johnson & Johnson
Greg Hayes, United Technologies
Marilyn Hewson, Lockheed Martin Corporation
Jim Kamsickas, Dana Inc.
Rich Kyle, The Timken Company
Denise Morrison, Campbell Soup Company
Dennis Muilenberg, Boeing
Michael Polk, Newell Brands
Mark Sutton, International Paper
Wendell Weeks, Corning
Jeff Immelt, GE
The Strategic and Policy Forum
Who's out?
Musk, Tesla CEO, left after the President took the U.S. out of the Paris agreement.
Shortly after, Bob Iger, CEO of Disney, also left the Forum, tweeting "As a matter of principle, I've resigned from the President's Council over the #ParisAgreement withdrawal."
Travis Kalanick, former CEO of Uber, stepped down on Feb. 2 — when Trump's executive order on immigration was dubbed a "Muslim ban" — "following intense criticism and an online boycott of the company over its ties to the new administration," per The Guardian.
Who's still in?
Paul Atkins, Patomak Global Partners
Mary Barra, General Motors
Toby Cosgrove, Cleveland Clinic
Jamie Dimon, JPMorgan Chase
Larry Fink, BlackRock
Rich Lesser, Boston Consulting Group
Doug McMillon, Wal-Mart
Jim McNerney, formerly Boeing
Indra Nooyi, PepsiCo
Adebayo "Bayo" Ogunlesi, Global Infrastructure Partners
Ginni Rometty, IBM
Stephen A. Schwarzman, Blackstone
Kevin Warsh, former board member at the Federal Reserve, Hoover Institute
Mark Weinberger, Ernst & Young
Jack Welch, formerly General Electric
Daniel Yergin, IHS Markit
Editor's note: This post has been corrected to note that Jeff Immelt is still on Trump's council, despite stepping down as GE CEO. He remains the chairman of GE's board.
Go deeper