Moore was removed as judge in case once over views on homosexuality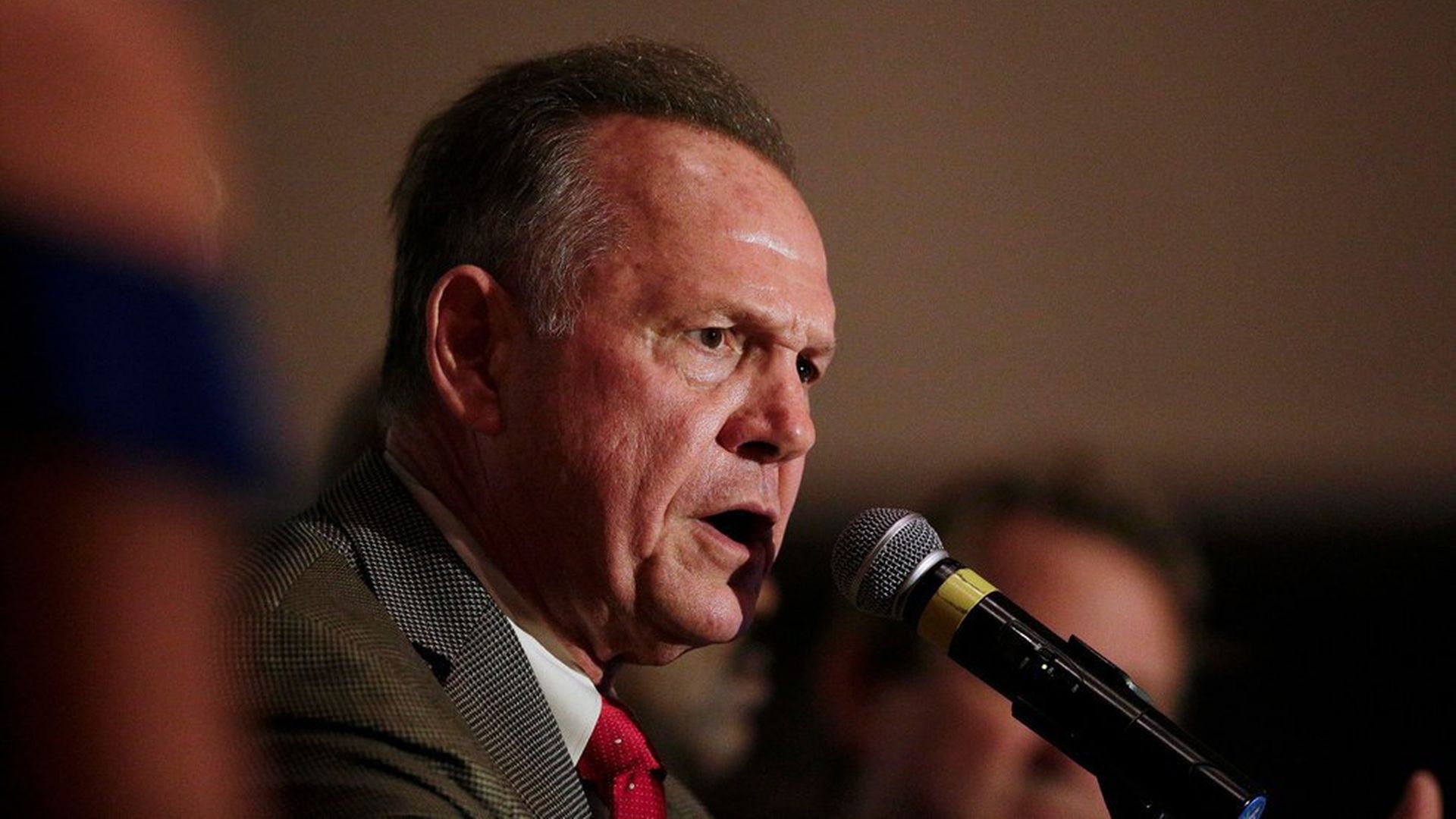 When Roy Moore was a circuit judge in Alabama, he was removed from a case in 1996 because of his views on homosexuality — he temporarily ruled that a woman, who had a lesbian affair, was not allowed to see her children unsupervised because "the minor children will be detrimentally affected" by her sexual orientation, Moore wrote, per CNN. Moore was also later removed from the Alabama Supreme Court because he refused to enforce the same-sex marriage ruling.
Why it matters: The beliefs and decisions Moore made as a circuit judge could give a glimpse into how he'd rule in the Senate, CNN said, if elected after the Dec. 12 special election in Alabama. And the recent allegations that Moore sexually assaulted a 14-year-old when he was 32 only adds to the questions some people have about his character and beliefs.
Go deeper