Moore denounces allegations in first public event in 11 days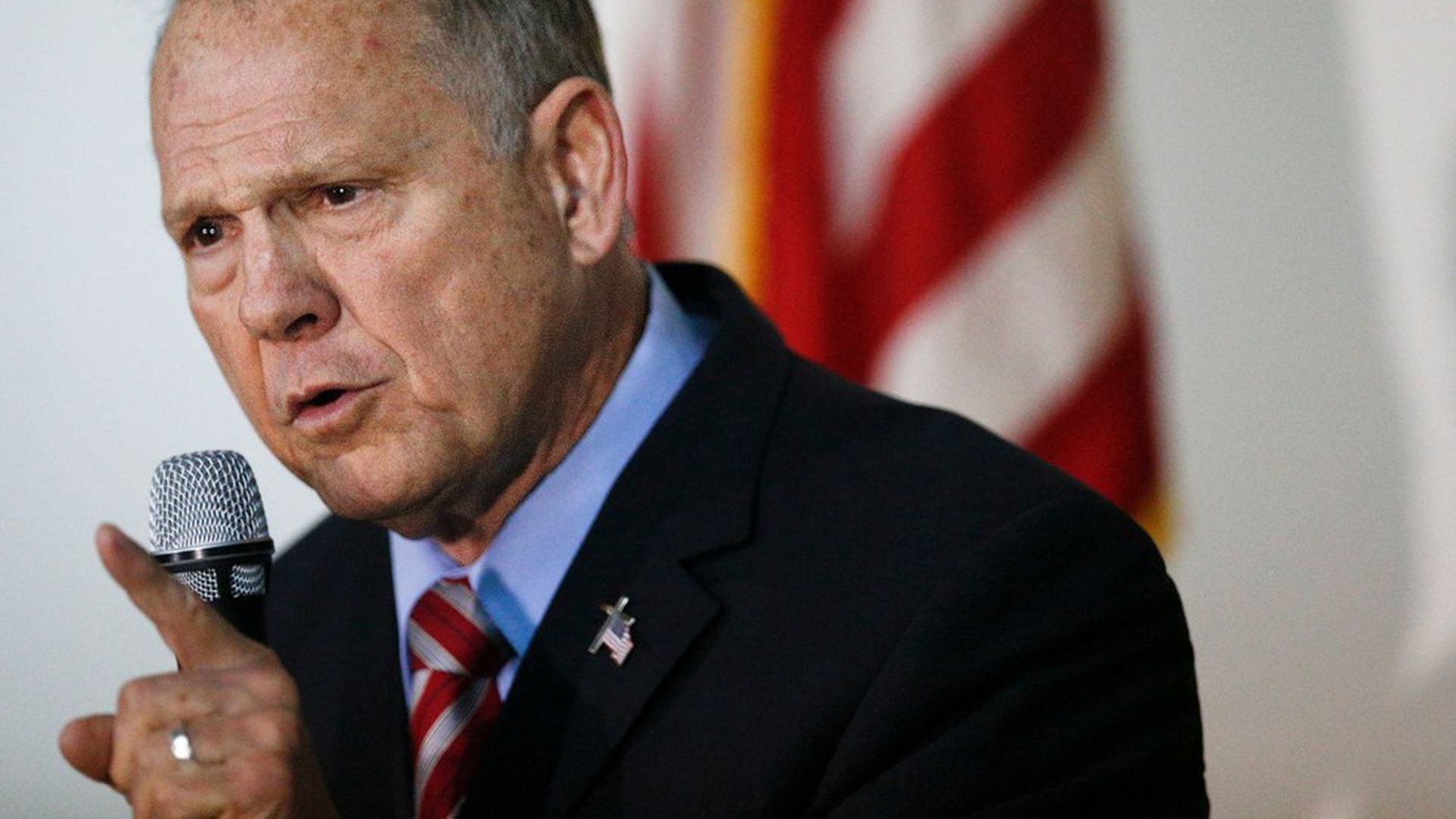 Alabama Senate candidate Roy Moore gave his first campaign rally in almost two weeks tonight. And with only two more weeks to go until the special election, Moore vehemently denied the sexual abuse and harassment allegations made by several women, calling them "malicious and false attacks" and "corrupt politics," per Al.com.
Key quote: "This is simply dirty politics and it's a sign of the immorality of our time ... Politicians will stop at nothing to win an election."
More from the rally:
"This hurts me personally ... And it's a little odd ... that after 40 years of service to this state and this community, and 50 years if you count my military service, never once has this been alleged."
"This is an effort by Mitch McConnell and his cronies to steal this election from the people of Alabama, and they will not stand for it."
"[Politicians] not only want to hide the issues, they don't want my opponent's issues revealed; how he stands on these issues. I'll tell you how he stands: completely contrary to the people of this state and this country."
On his opponent Doug Jones disapproving of Trump's military ban on transgender individuals: "I oppose transgender rights. There is no right to believe you're a person of the opposite sex or opposite gender, and when you start preserving rights like that, that you can be who you want ... there's a big difference between myself and my opponent."
Go deeper: Earlier today, the Washington Post reported that a fake Moore accuser was involved in a sting operation to discredit reporting on the allegations against Moore.
Go deeper