Moore campaign cites handwriting in attempt to discredit allegations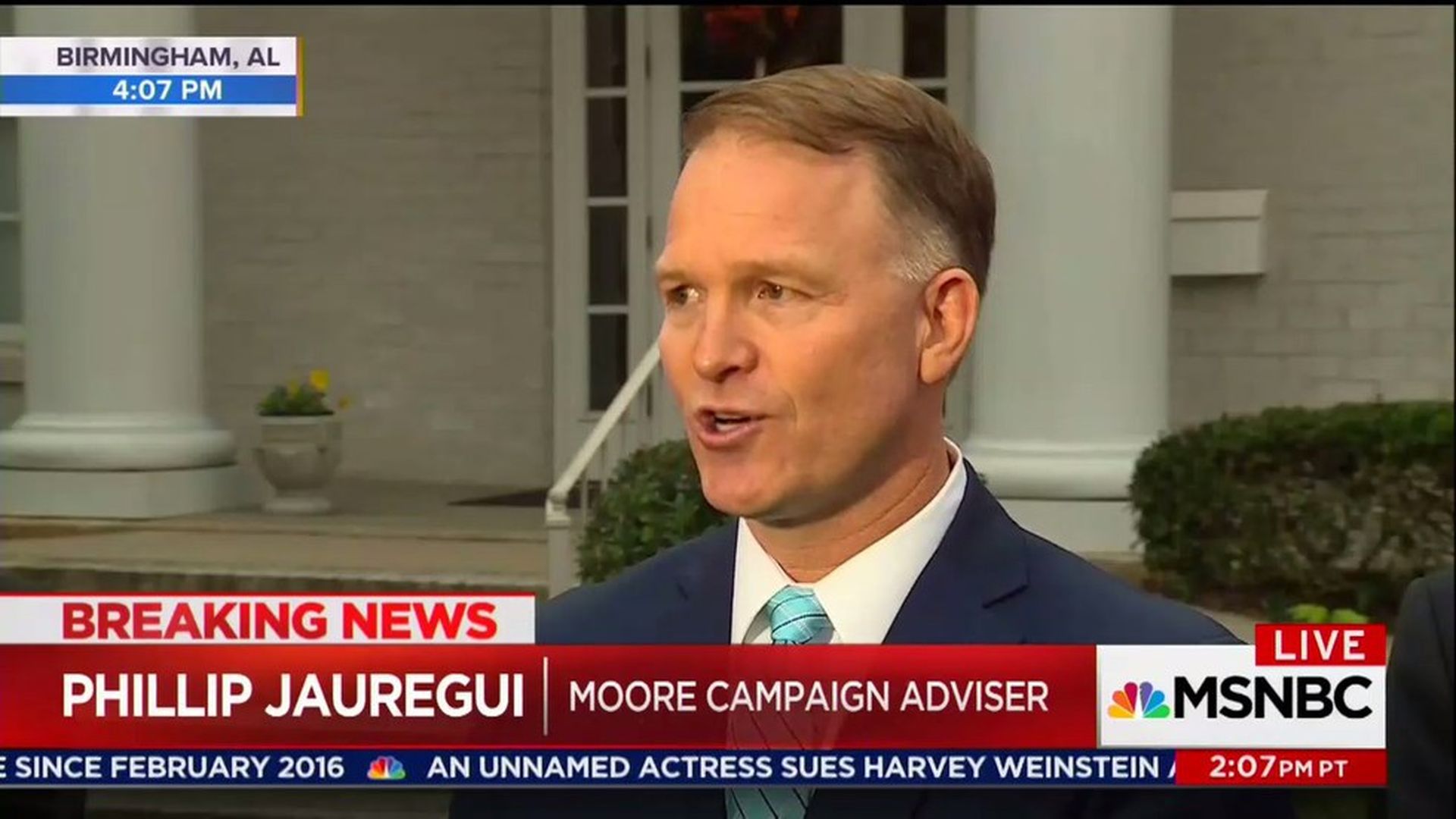 In an explanation that was at times difficult to follow, Alabama Senate candidate Roy Moore's attorney Phillip Jauregui attempted to cast doubt on Beverly Young-Nelson's allegations against Moore.
The backdrop: Moore has been under pressure from Sean Hannity and members of Congress to offer substantive evidence countering the allegations against him. "It takes time to work through this, and we want to be correct," Jauregui said.
Jauregui claimed the yearbook signature from Moore that Young-Nelson presented as evidence was lifted from divorce filings that Moore, as Etowah County District Attorney, signed years later.
Moore flatly denies having written the message, saying he didn't know Young-Nelson at the time.
Jauregui said that the penmanship suggests the message was written by two different people. He demanded that Young-Nelson turn over the yearbook so that the original copy may be reviewed by an expert.
Jauregui said repeatedly that the allegations had been "incredibly painful" for Moore and his family.
Go deeper