Moon Jae-in's controversial stance on N. Korea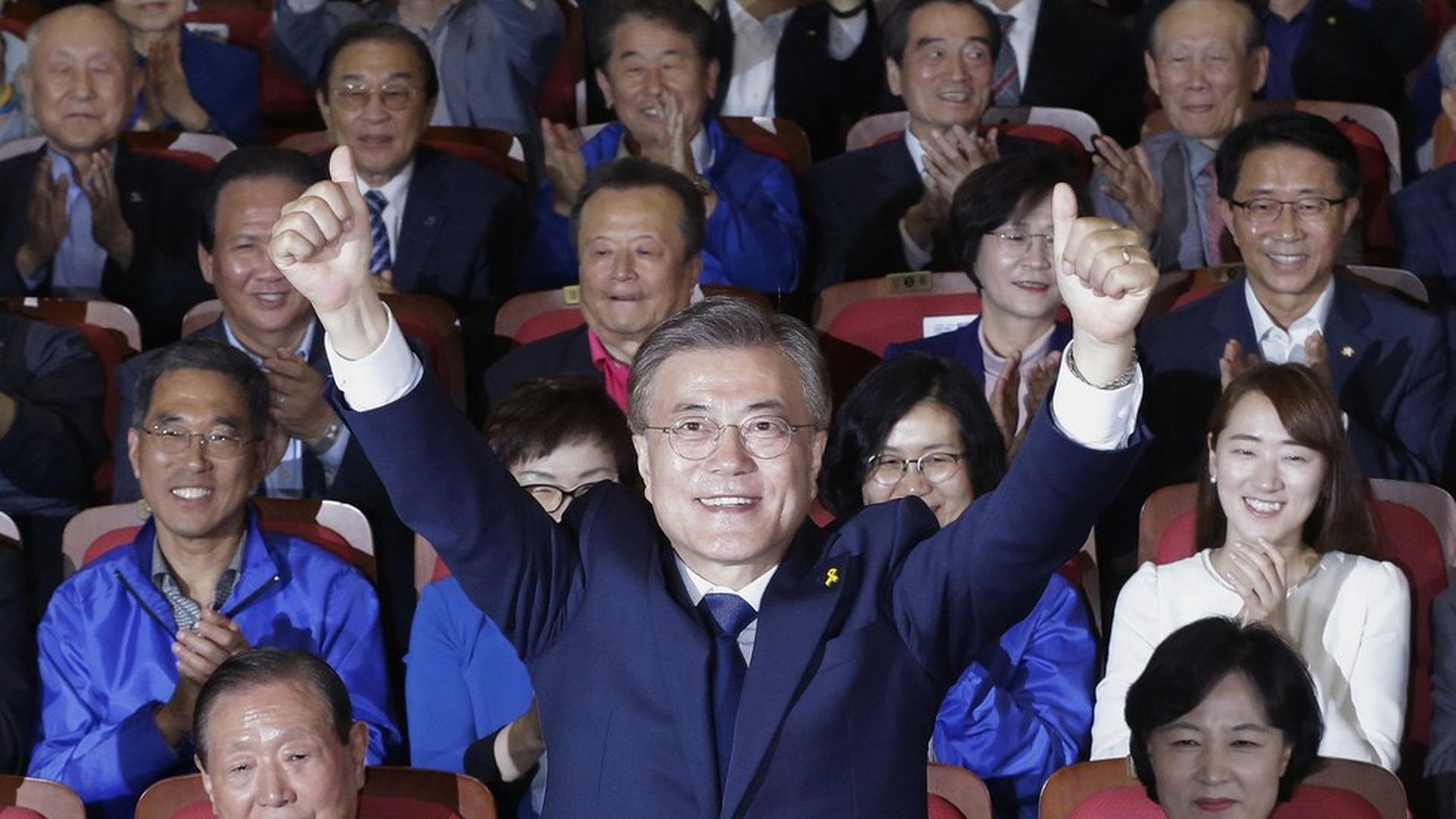 Moon Jae-in is the new president of South Korea. The liberal candidate beat his conservative counterpart, Hong Joon-Pyo, in a projected landslide. However, Moon's stance on North Korea could present a rift with the U.S.
Who is he? Moon is the son of North Korean refugees and was an ardent protestor against Park Chung-hee, the South Korean military ruler and father of former president Park Geun-hye.
Why it matters: He will be responsible for managing South Korea's relationships with North Korea and the U.S. He wants to increase dialogue with North Korea, which is a stark difference from the stricter relations maintained over the last 10 years. And he is reportedly not happy with the U.S.deploying an anti-missile system on South Korean land.
Go deeper