Monitoring group: U.S.-led strikes kill 23 in Syria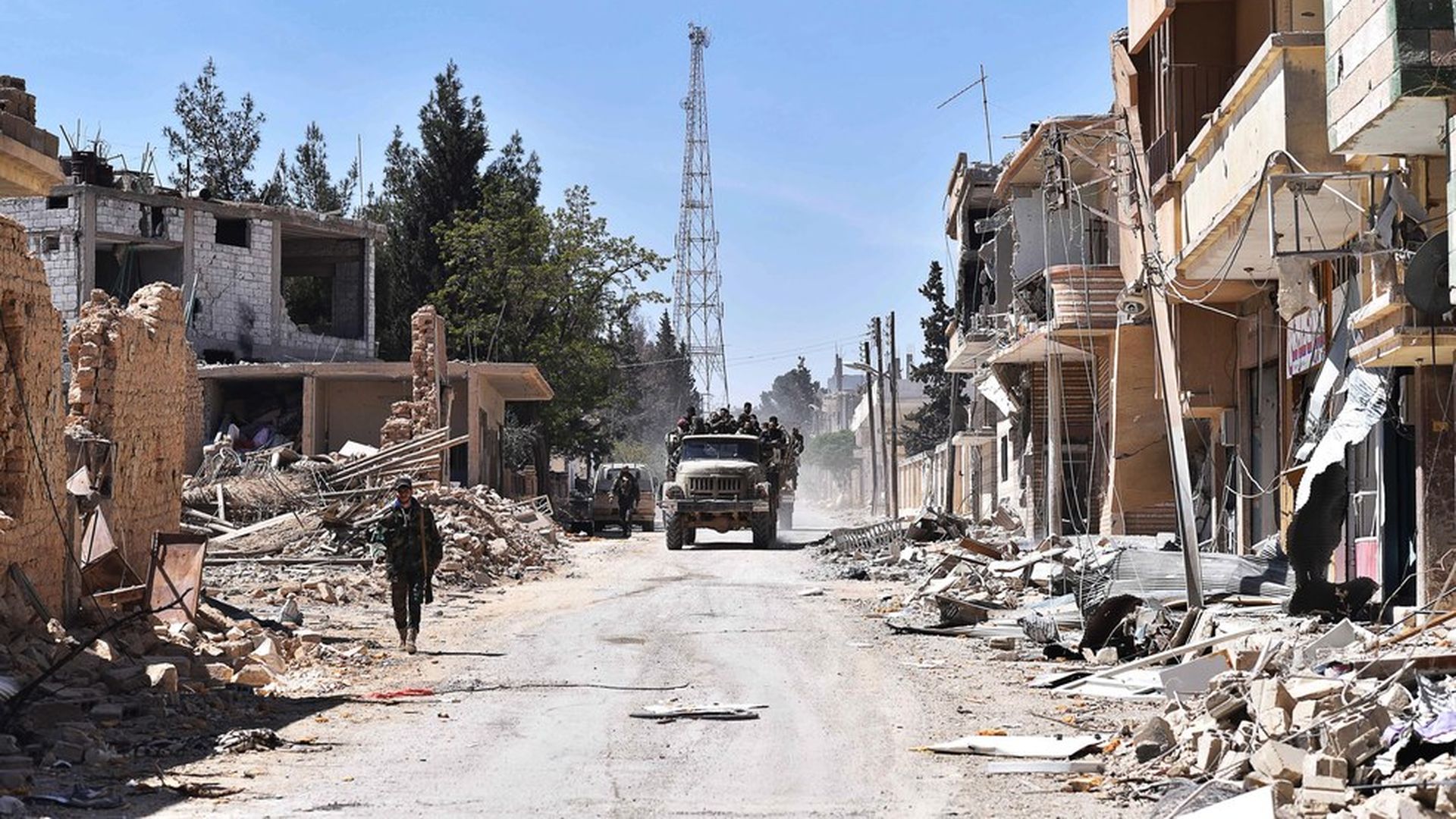 Air strikes, believed to have been carried out by a U.S.-led coalition on a eastern Syrian town held by ISIS early Monday morning, killing 23 people, mostly civilians, said the Syrian Observatory for Human Rights, per Reuters. The England-based war monitoring group said the strikes hit near a residential part of the town of Albu Kamal, injuring dozens of others.
"They hit a residential area at 3:00am while people were sleeping, causing the high toll," Observatory director Rami Abdel Rahman said, per Yahoo News. He added that ISIS had local headquarters stationed in the area.
Why this matters: An April Pentagon report found that U.S. coalition strikes on ISIS in Iraq and Syria had "unintentionally" killed least 352 civilians since the operation began in 2014. However human rights group say the number is much higher.
Go deeper