Mobile purchases surging this Black Friday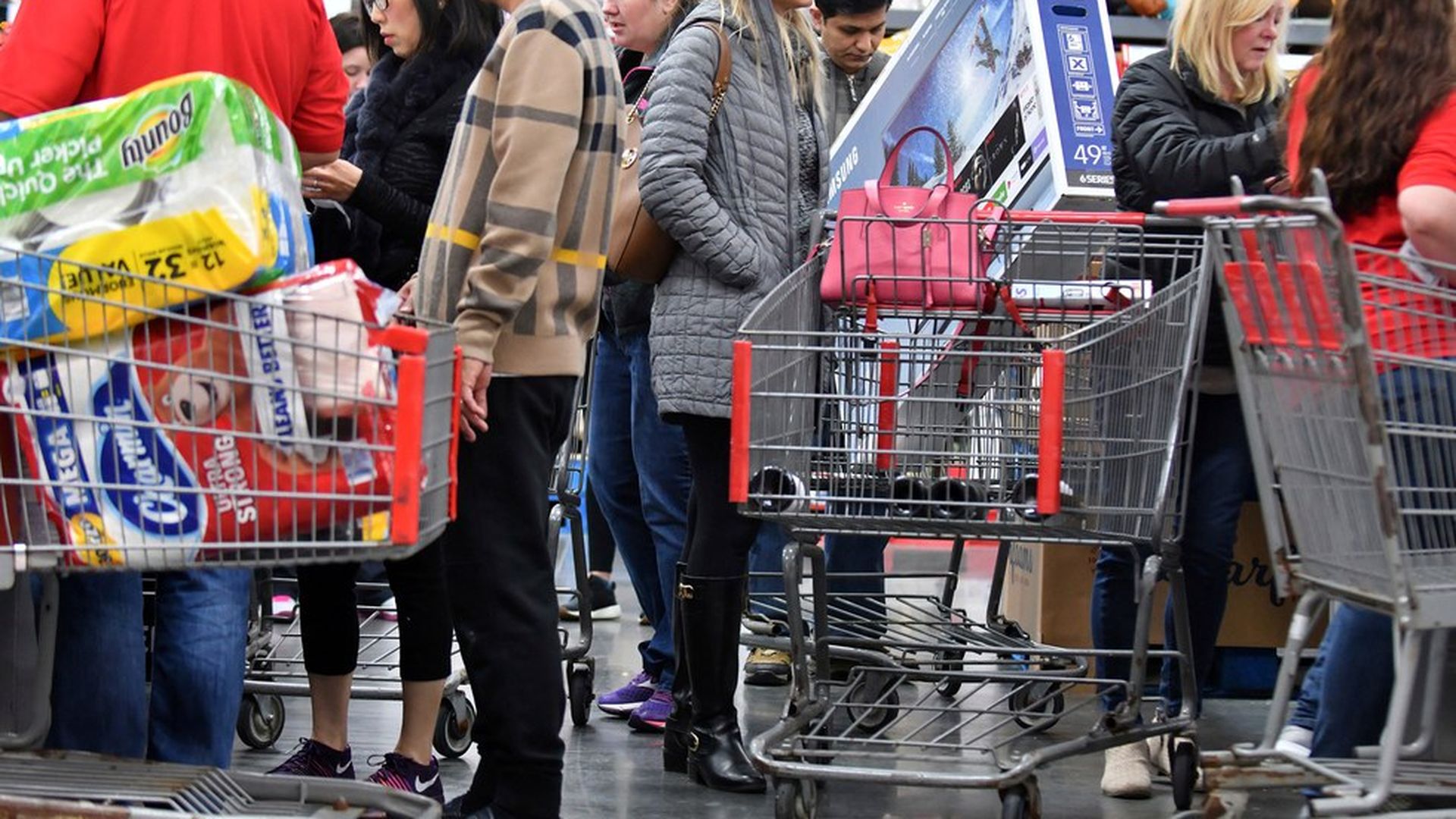 Almost half of the almost $3 billion spent online this Thanksgiving came from mobile devices, according to Adobe Analytics, with mobile making up 61% of site visits.
Why it matters: Brick-and-mortar stores have taken a hit this year, but the growing popularity and user-friendliness of mobile shopping could maintain the retail success of Black Friday deals. Adobe found a 51% increase in mobile sales on Thanksgiving from last year, and overall retail sales are projected to rack up to $20 billion by the end of the weekend.
Experts say: "On both Thanksgiving and Black Friday, the gap between mobile traffic and revenue is closing. Shoppers looking for discounts are getting better at using smartphones to quickly close the deal, and we are seeing better mobile conversion this season at over 10% growth," Adobe vice president Mickey Mericle told Retail Dive.
Go deeper