Mnuchin hire thrills Republicans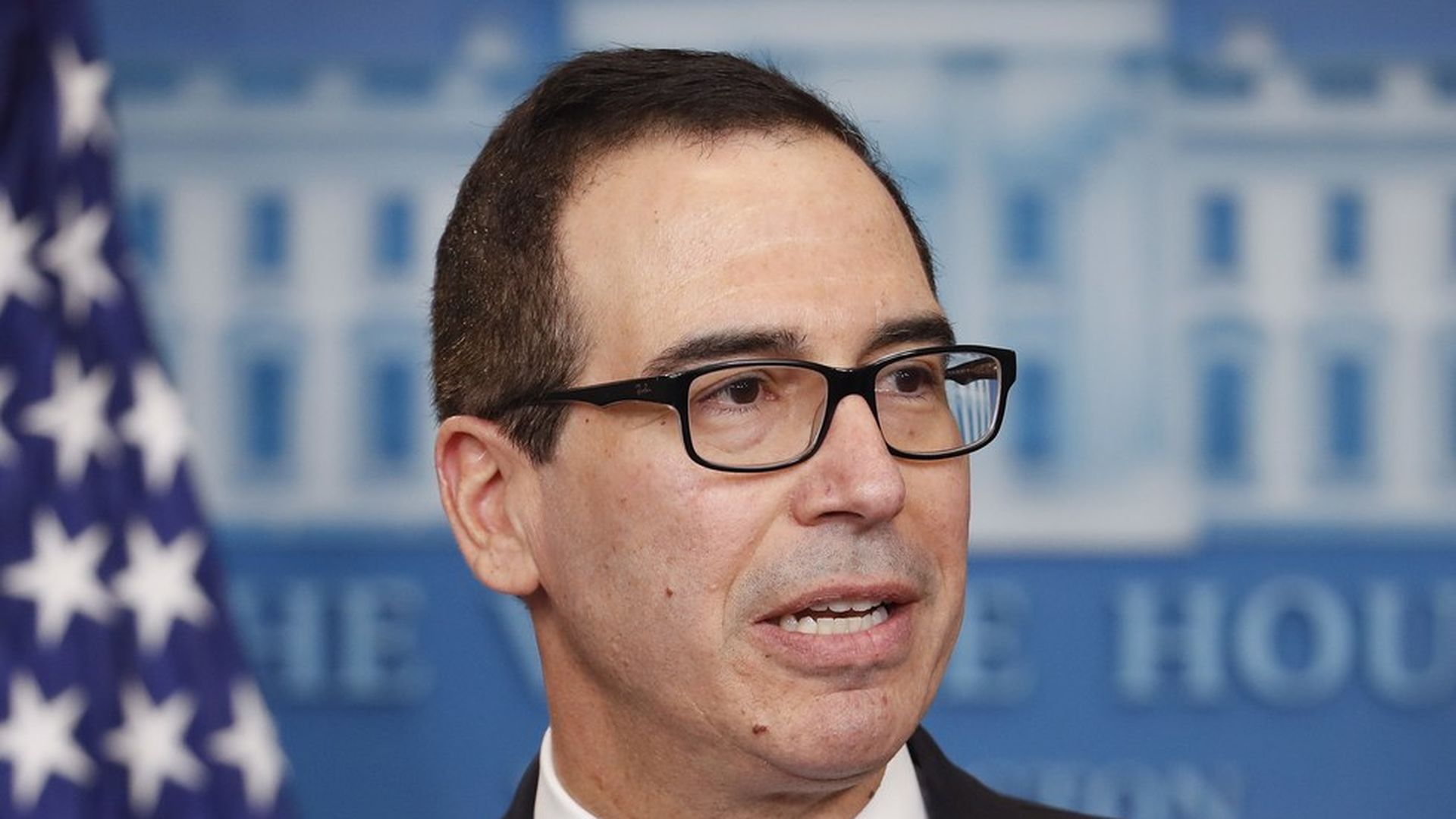 Bush White House alumni have generally been appalled by the policy apparatus of this administration. But an announcement yesterday was getting high praise from well-connected Republicans.
Treasury Secretary Steve Mnuchin named four counselors to his senior staff, including Justin Muzinich, who'll work on tax reform. Muzinich, in his late 30s, was policy director of Jeb Bush's presidential campaign, has worked for New York investment firms, and taught at Columbia Business School. He graduated magna cum laude from Harvard, and has a J.D. from Yale Law and an M.B.A from Harvard Business School.
A Republican with strong ties to Trumpland told us: "Justin Muzinich is going to be a grappling hook for everybody in this administration who wants to do serious conservative policy. ... Justin will be the seasoned steward and super-connector for conservatives among the business community and on the Hill pushing a muscular, pro-growth agenda."
Mnuchin's other counselors:
Dan Kowalski, who was deputy national policy adviser on the Trump campaign and deputy staff director of the Senate Budget Committee, will focus on the budget, the debt limit and infrastructure finance.
Shannon McGahn, an Ohioan who was staff director of the House Financial Services Committee, will advise on legislative and public affairs.
Craig Phillips, a BlackRock alumnus with a 40-year career in the financial services industry, will focus on domestic finance, housing finance policy and regulatory reform.
P.S. "Mattis: Alone At Top — After 2 months, Mattis is only Trump pick at Pentagon," by AP National Security Writer Bob Burns: "When the Obama administration closed shop in January, only one of its top-tier Pentagon political appointees stayed in place — Robert Work, the deputy defense secretary. He agreed to remain until his successor is sworn in. So far no nominee for deputy has been announced."
Go deeper