Mitch McConnell says GOP will pass health and tax reform without Democrats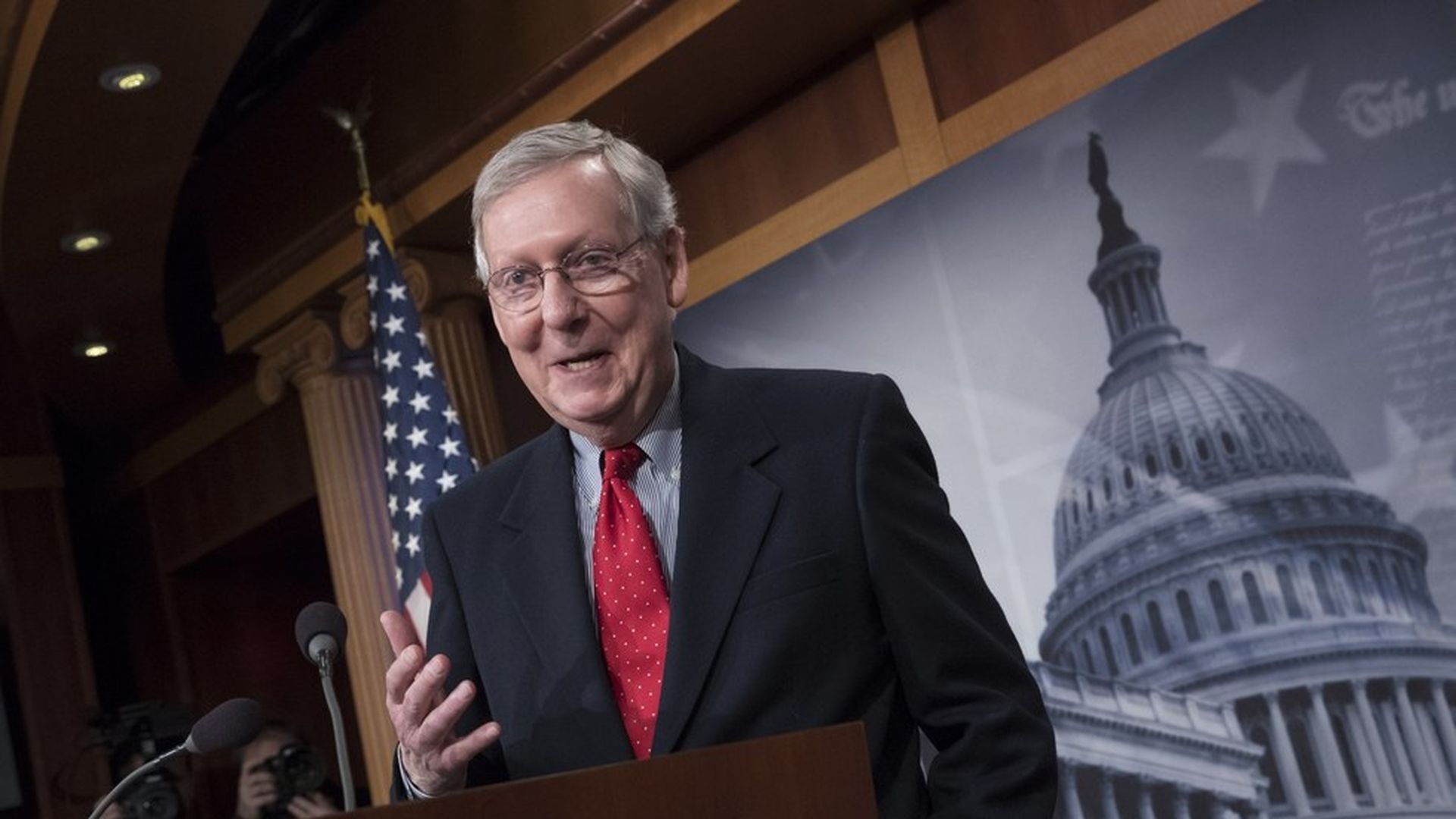 The Senate majority leader said today that Republicans will pass their health and tax agendas without Democratic votes, the Associated Press reports. This is a departure from GOP talk of eventually bringing Democrats to the table to help with reforms to the health care system after Republicans repeal Obamacare.
Reality check: Republicans can't do everything they want to on health care without Democratic votes, under Senate rules. They can do a lot through a process called budget reconciliation, which allows them to pass budget-related policy with just 51 votes. But they can't touch central elements of Obamacare, such as:
The law's ban on discriminating against those with pre-existing conditions, either through denying them coverage or charging them higher premiums.
The law's requirement that insurers offer a defined set of benefits, known as the essential health benefits.
The regulation on how much of an insurer's income can be profit.
Why this matters: All pieces of health care impact one another. If Republicans don't write their health plans while acknowledging the reality of what they can and can't do, they could cause massive chaos in insurance markets.
Go deeper