Mitch McConnell had better be a magician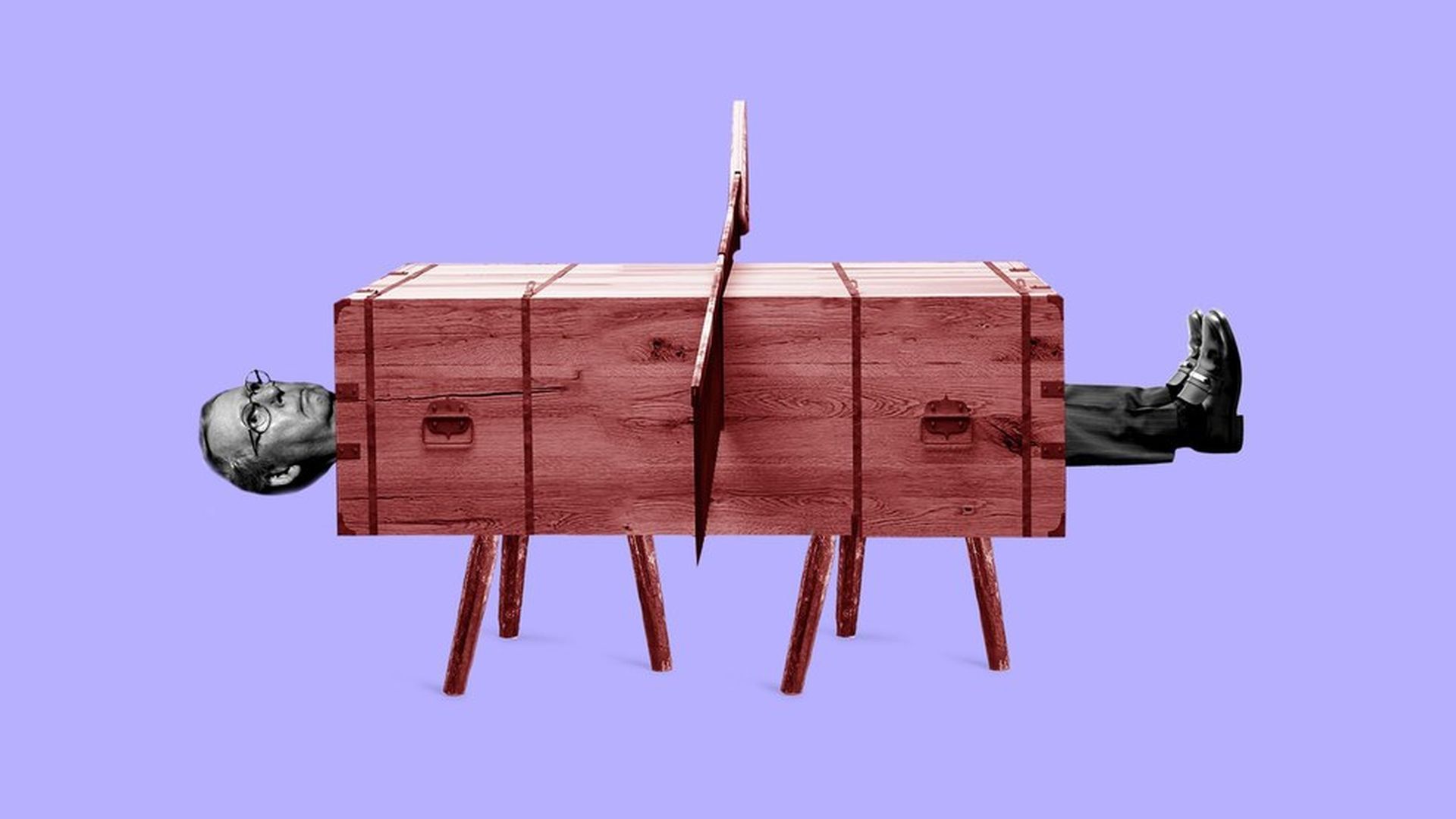 This is the week we'll learn whether Mitch McConnell can pull a rabbit out of a hat. His challenge: Tweak his health care bill enough to win over wavering moderates — including Susan Collins, Lisa Murkoswki — without losing any more conservatives on top of Rand Paul.
It won't be easy. Some of the things each camp wants are in direct conflict: Some of the moderates want to ease off the bill's Medicaid cuts; that could draw new conservative opponents out of the woodwork. Collins wants to strip anti-Planned Parenthood language; Ted Cruz and Mike Lee wouldn't like that.
What to expect this week, per Jonathan Swan and Caitlin Owens:
CBO score, along with a very slightly modified version of the bill, will likely be released today.
Final bill, reflecting any more last-minute horse-trading likely released on Wednesday.
Vote to proceed to the bill is also likely on Wednesday. If McConnell hasn't lined up 50 votes on the bill itself, there's a chance the procedural vote could fail, and it'd be a shorter week than we thought.
But, assuming the vote to proceed is successful, a vote-a-rama on the Senate floor looks like it'll begin sometime Thursday.
With 20 hours of debate, that could push the final vote into the late night or early morning, if not into the weekend (depending on how things shake out earlier in the week).
Who to watch: Mike Allen's sources rank the likeliest defections in this order: Collins, Paul, Lee, Dean Heller, Murkowski, Cory Gardner, Ron Johnson, Cruz.
It all depends how McConnell tries to win over each of those votes. Back too far off the bill's Medicaid cuts in an effort appease Heller or Shelley Moore Capito, and he'd risk bringing Tom Cotton into the "questionable" column. Giving Cruz and Lee too much on social issues would make Collins and Murkowski less likely to go along at the end of the day (and vice versa).
"It really is a 747 landing on a suburban driveway," former McConnell chief of staff Josh Holmes told Swan.
Go deeper