Milo Yiannopoulos to keynote CPAC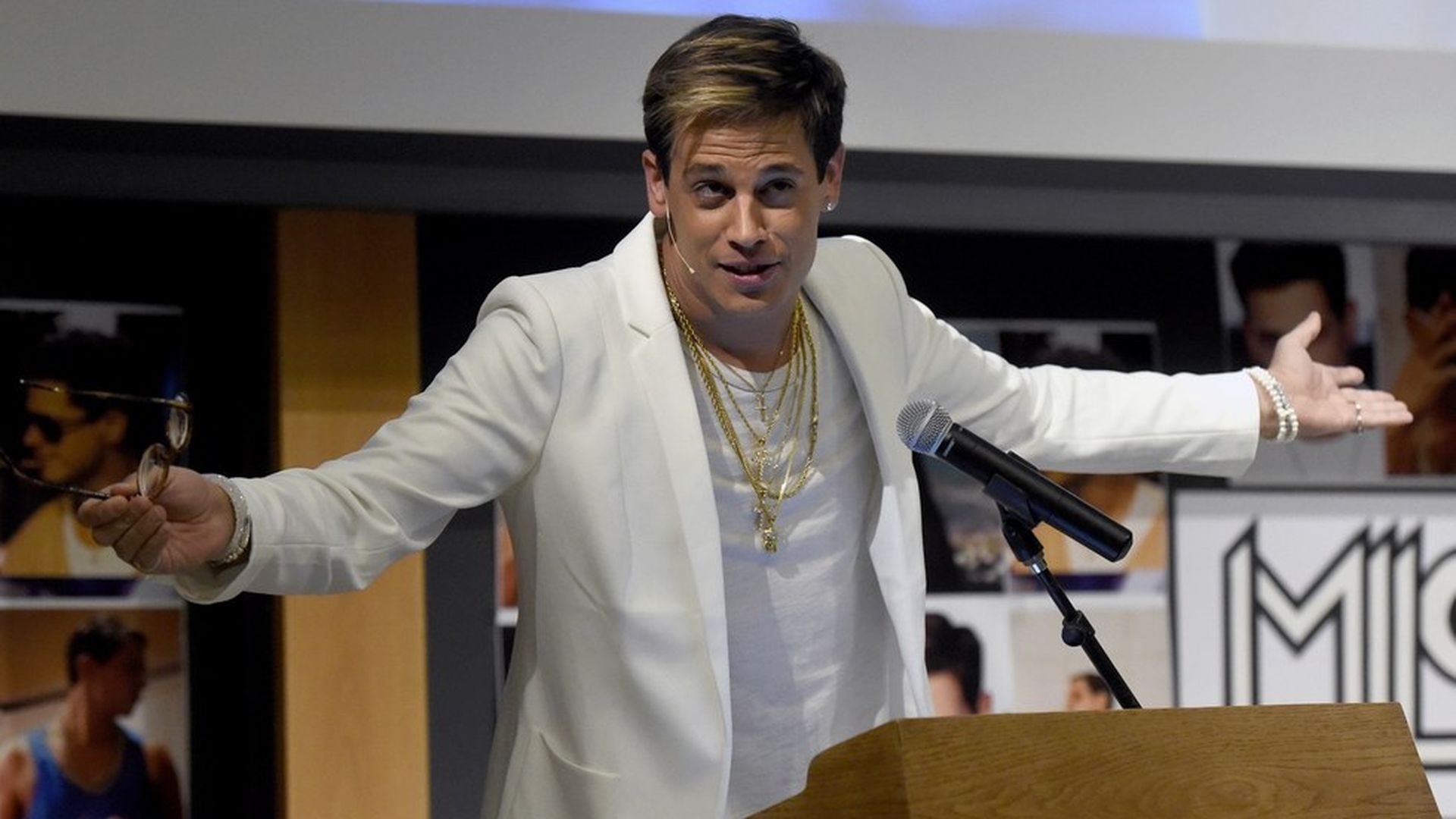 The Hollywood Reporter has the scoop that controversial alt-righter Milo Yiannopoulos has grabbed a keynote slot at this month's Conservative Political Action Conference.
The topic of his speech: His "experiences in America battling feminists, Black Lives Matter, the media, professors, and the entertainment industry"
He'll get more time on stage than — among many others — Vice President Pence, Ted Cruz, Carly Fiorina, Scott Walker, Jim DeMint, Sean Hannity, Rick Santorum, and Nigel Farage.
Not everyone's happy: Washingtonian reporter Elaina Plott reports that some members of the American Conservative Union, which organizes CPAC, had no idea that Milo had been given the keynote and will issue a press release next week "distancing" themselves from his selection.
Go deeper