Mike Pompeo: Trump admin plans on "punishing" leakers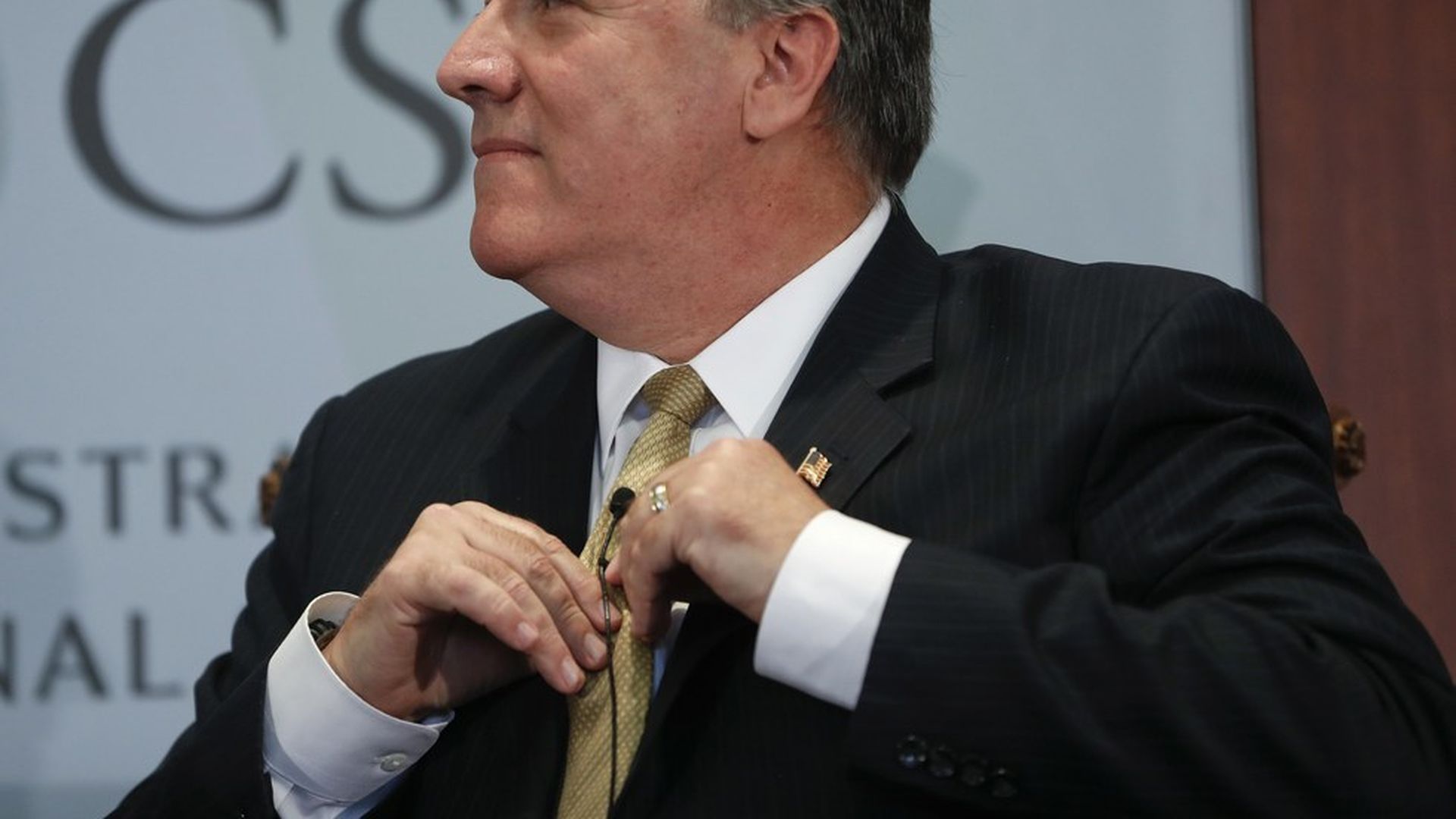 Mike Pompeo was the first guest on Hugh Hewitt's new MSNBC show. As CIA director, Pompeo was brought on the show to answer vital questions about intelligence and how the White House plans on handling their continued issue with leakers revealing info.
"We, and I would say all of President Trump's government, is incredibly focused on both stopping leaks of any kind from any agency, and when they happen pursuing them with incredible vigor," Pompeo said, adding, "and I think we'll have some successes both on the deterrence side, that is stopping them from happening, as well as on punishing those who we catch who have done it."
Pompeo argued there's an almost obsession with leakers:
"In some ways, I do think it's accelerated. I think there is a phenomenon, the worship of Edward Snowden, and those who steal American secrets for the purpose of self-aggrandizement or money or for whatever their motivation may be, does seem to be on the increase."
And he detailed who's trying to access classified info:
"It's tough. You now have not only nation states trying to steal our stuff, but non-state, hostile intelligence services, well-funded — folks like WikiLeaks, out there trying to steal American secrets for the sole purpose of undermining the United States and democracy."
Pompeo described how Trump and Obama differ in the way they communicated with the intelligence community:
"President Obama consumed his intelligence in a different way. President Trump is incredibly demanding of the intelligence community, asks us incredibly difficult questions, and then counts on myself and other leaders in the IC to deliver those answers for him."
And he responded to criticism that some say Trump is "uninterested in facts":
"I cannot imagine a statement that is any more false than the one that would attribute President Trump not being interested in intelligence and facts when it comes to national security. He is an avid consumer of the products we provide, thinks about them, and comes back and asks great questions. And then, perhaps most importantly, relies upon that information."
Go deeper