Mike Lee wants Roy Moore to stop using his image on fundraising ads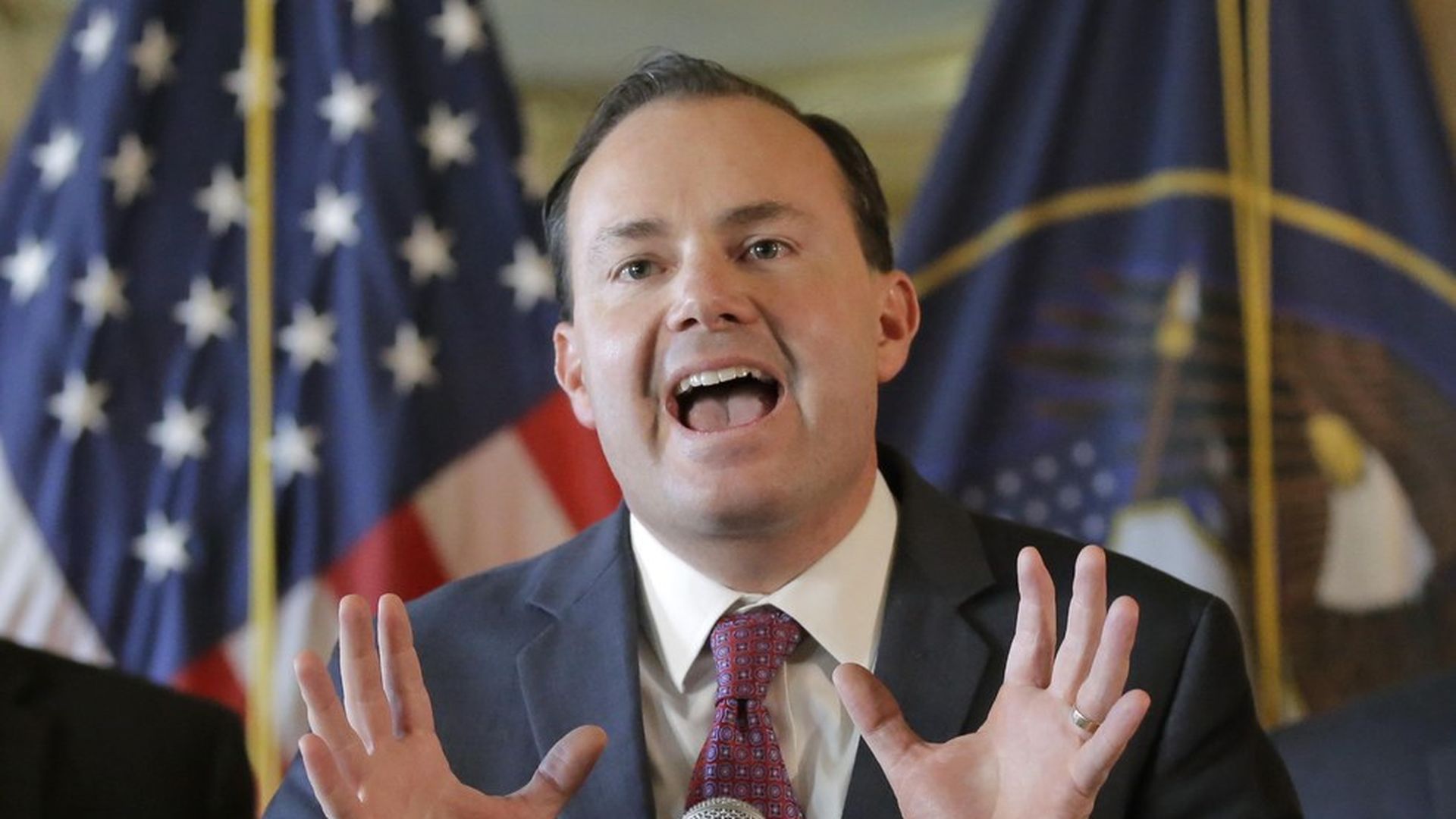 Sen. Mike Lee of Utah has asked Roy Moore's team to stop using his image on their campaign fundraising materials, per The Hill. After four women accused Moore of sexual assault and misconduct (when they were teenagers), his campaign blasted fundraising ads featuring images of some of the Republican senators who endorsed him — Lee, Ted Cruz, and Rand Paul specifically.
Why it matters: Multiple Republican senators and lawmakers have said Moore should step down from the Alabama Senate race if the allegations are true, and now some of them (like Lee) are trying to completely remove themselves from his campaign. It's too late for Moore to be removed from the ballot, but responses like those from Lee show he's quickly losing support from the GOP.
Go deeper: Behind the allegations against Moore and what Republicans have said about the situation.
Go deeper