Mike Lee draws a line on conservative health care amendment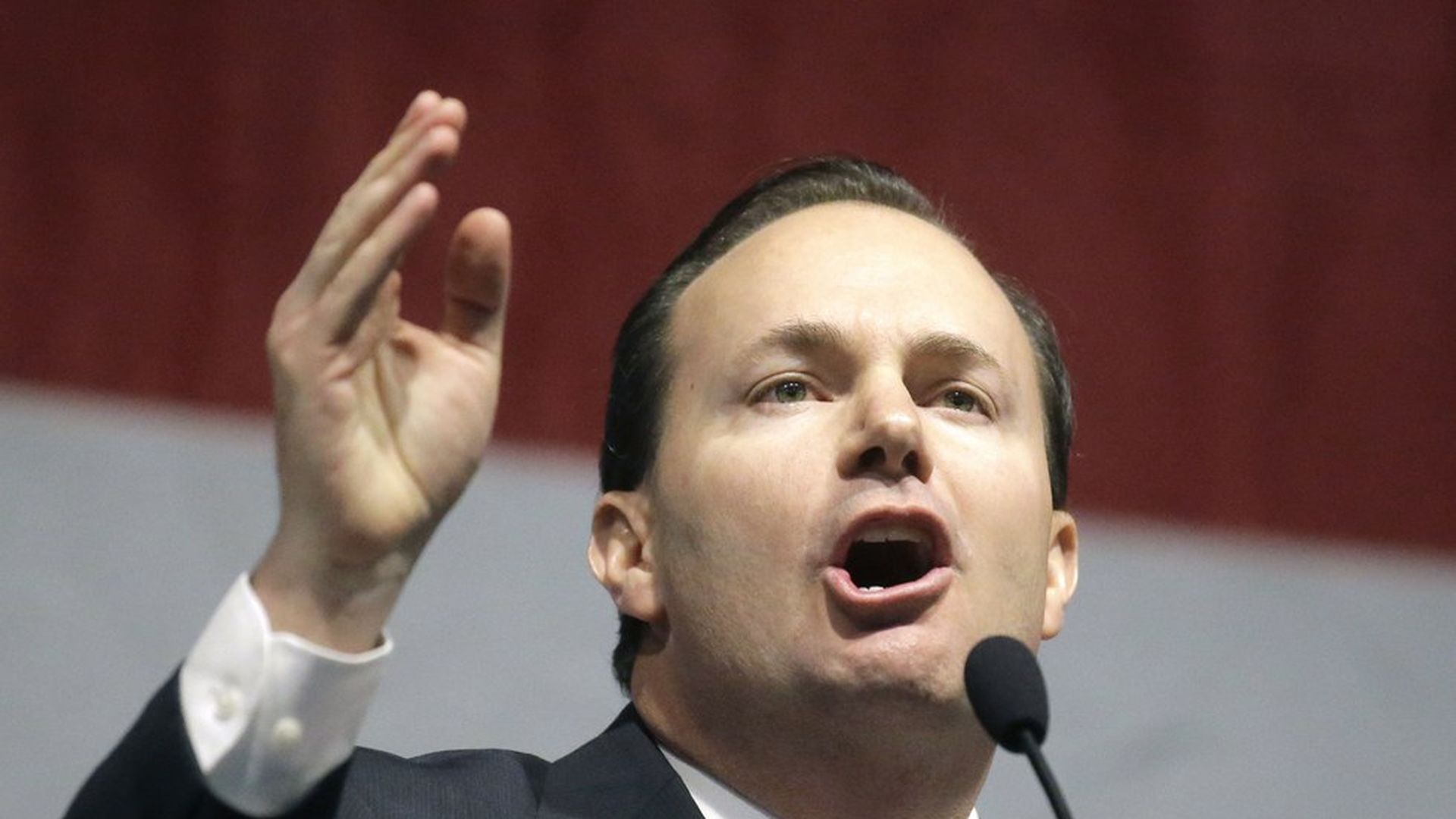 Sen. Mike Lee won't vote for the Senate GOP health care bill without the addition of a controversial amendment he's championing with Sen. Ted Cruz — a position he has made clear to the White House and Senate Republican leaders.
"The entire bill is unacceptable without the Consumer Freedom Option," Conn Carroll, Lee's spokesman, wrote in an email. This proposal would allow insurers to sell health plans that don't comply with Affordable Care Act rules, like pre-existing conditions protections or essential health benefits, as long as they also sell plans that meet all of those rules. Critics from both parties say this could make it harder for people with pre-existing conditions to get coverage.
Why this matters: Saying he'll vote no without the conservative amendment is a harder line than just saying "the bill can be improved" (the line Cruz has been taking). But moderates are worried about both the policy and politics of potentially making coverage unaffordable for sick people, and senior GOP aides say touching pre-existing conditions protections will automatically sink the bill.
Go deeper