Mika and Joe call Trump a "laughable" liar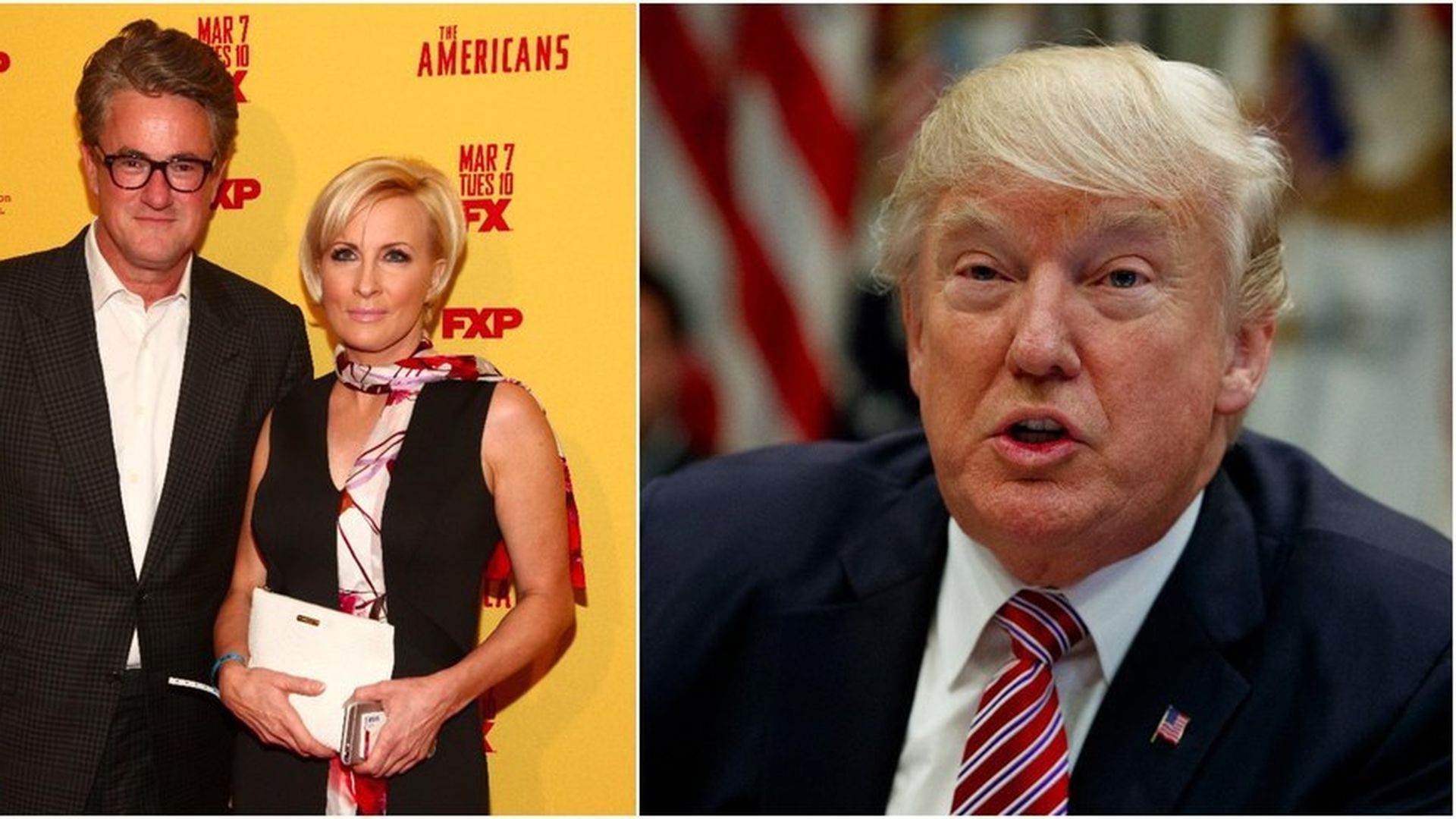 "Morning Joe" hosts Joe Scarborough and Mika Brzenzski blast President Trump in an op-ed at the Washington Post this morning, saying Trumpworld previously threatened them with a National Enquirer story, calling the president not "mentally equipped" to watch their show, and encouraging him to stick to "Fox & Friends" instead.
Top quotes from their rebuttals about his Twitter claims from yesterday:
"Mr. Trump claims that we asked to join him at Mar-a-Lago three nights in a row. That is false. He also claimed that he refused to see us. That is laughable."
"The president-elect invited us both to dinner on Dec. 30. Joe attended because Mika did not want to go. ... Joe was asked by a disappointed Mr. Trump the next day if Mika could also visit Mar-a-Lago that night... After we arrived, the president-elect pulled us into his family's living quarters with his wife, Melania, where we had a pleasant conversation. We politely declined his repeated invitations to attend a New Year's Eve party..."
"Mr. Trump also claims that Mika was 'bleeding badly from a face-lift.' That is also a lie."
"And though it is no one's business, the president's petulant personal attack against yet another woman's looks compels us to report that Mika has never had a face-lift. If she had, it would be evident to anyone watching "Morning Joe" on their high-definition TV. She did have a little skin under her chin tweaked, but this was hardly a state secret. Her mother suggested she do so, and all those around her were aware of this mundane fact."
Go deeper