Michael Bloomberg is the new Clinton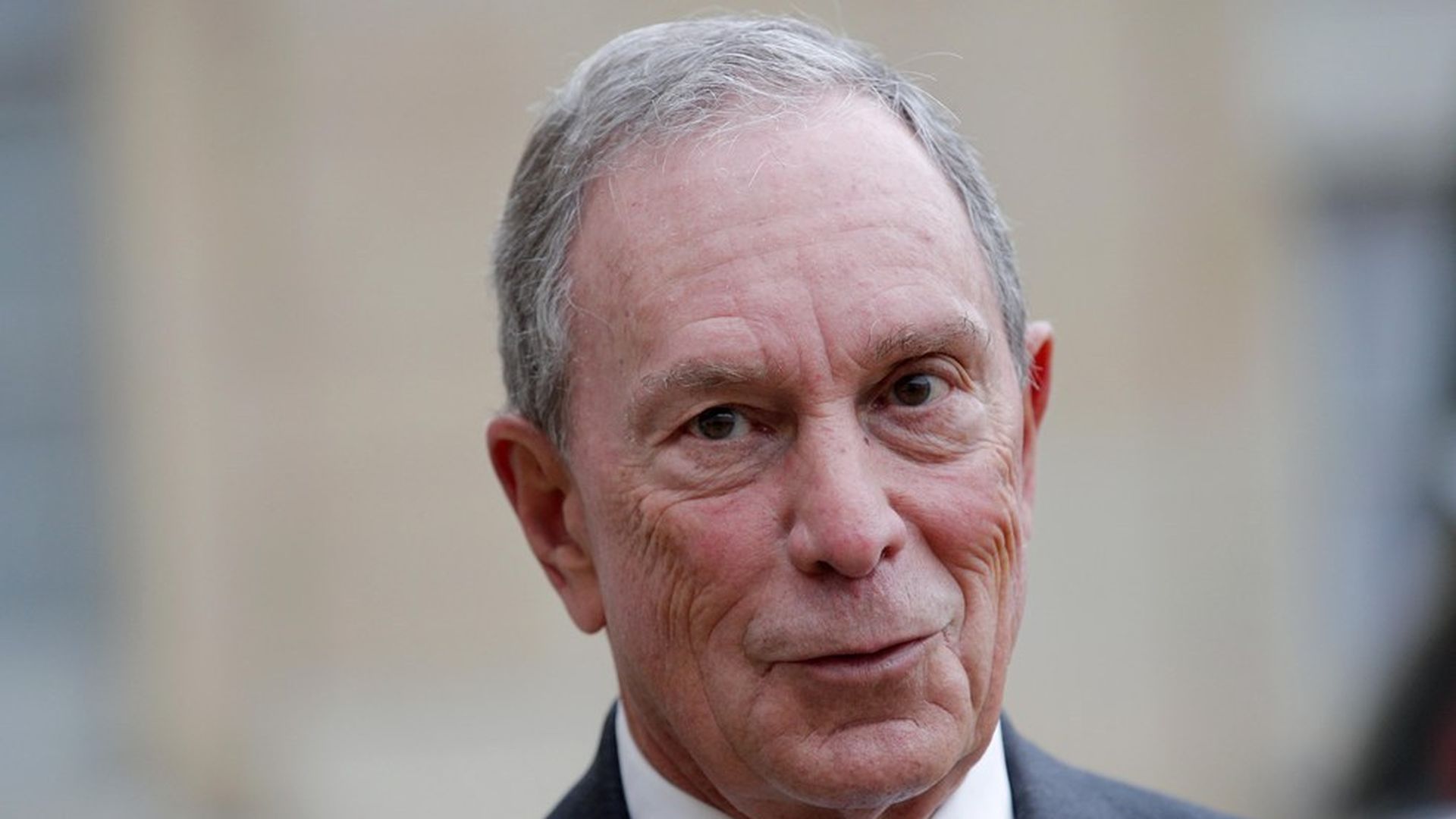 Former New York Mayor Michael Bloomberg plans to bring together more than 30 heads of state and 100 CEOs in New York on Sept. 20, in conjunction with the United Nations General Assembly, as part of a plan to move into the elite space once held by the Clinton Global Initiative Annual Meeting.
The thinking behind Bloomberg Philanthropies' Global Business Forum is that UNGA week in New York puts more powerful people in one spot than any other single event on earth.
Former President Bill Clinton, who has said he wants other organizations to join him in the CGI mission, will speak at Bloomberg Philanthropies' Global Business Forum in an unofficial handoff.
Axios will be an official media partner (along with Quartz), so we'll be able to bring you exclusive insights:
The lineup features an astonishing roster of world and corporate leaders: French President Emmanuel Macron, the new Saudi Crown Prince Mohammed bin Salman, Bill Gates, Alibaba's Jack Ma, Goldman Sachs' Lloyd Blankfein, BlackRock's Larry Fink, World Bank President Jim Yong Kim, IMF head Christine Lagarde, Carlyle's David Rubinstein and dozens more.
The mission: "to discuss opportunities for advancing trade and economic growth, and the related societal challenges – from climate change to workplace automation to terrorism."
Topics will include megatrends such as: "As technology advances and increasing automation change the nature of work, how will we create new jobs and economic opportunities for those who are displaced? … Can disruptive technologies eradicate disease, create new sources of clean energy, and eliminate poverty?"
The background: "The Forum was inspired by the Bloomberg U.S.-Africa Business Forum, which in 2014 and 2016 brought business leaders together with heads of state from every African nation, and the Clinton Global Initiative, which held its Annual Meeting during U.N. General Assembly week and established a new model to bring together global leaders from all sectors to create and implement tangible solutions to the world's most pressing challenges"
From an open letter by President Clinton explaining why he was concluding the CGI Annual Meeting: "'I hope the hard work and benefits of CGI's great staff and its members' creative cooperation will keep rippling out into the world. The commitment model has been adopted by other forums and I hope that more will do so, or that new organizations will arise to do this work."
Go deeper:
Visit www.BloombergGBF.com for the latest program details and confirmed participants.
The event will be streamed live on Bloomberg.com.
Media can apply for media credentials here. Questions to [email protected]
Go deeper