Mexico hit by massive earthquake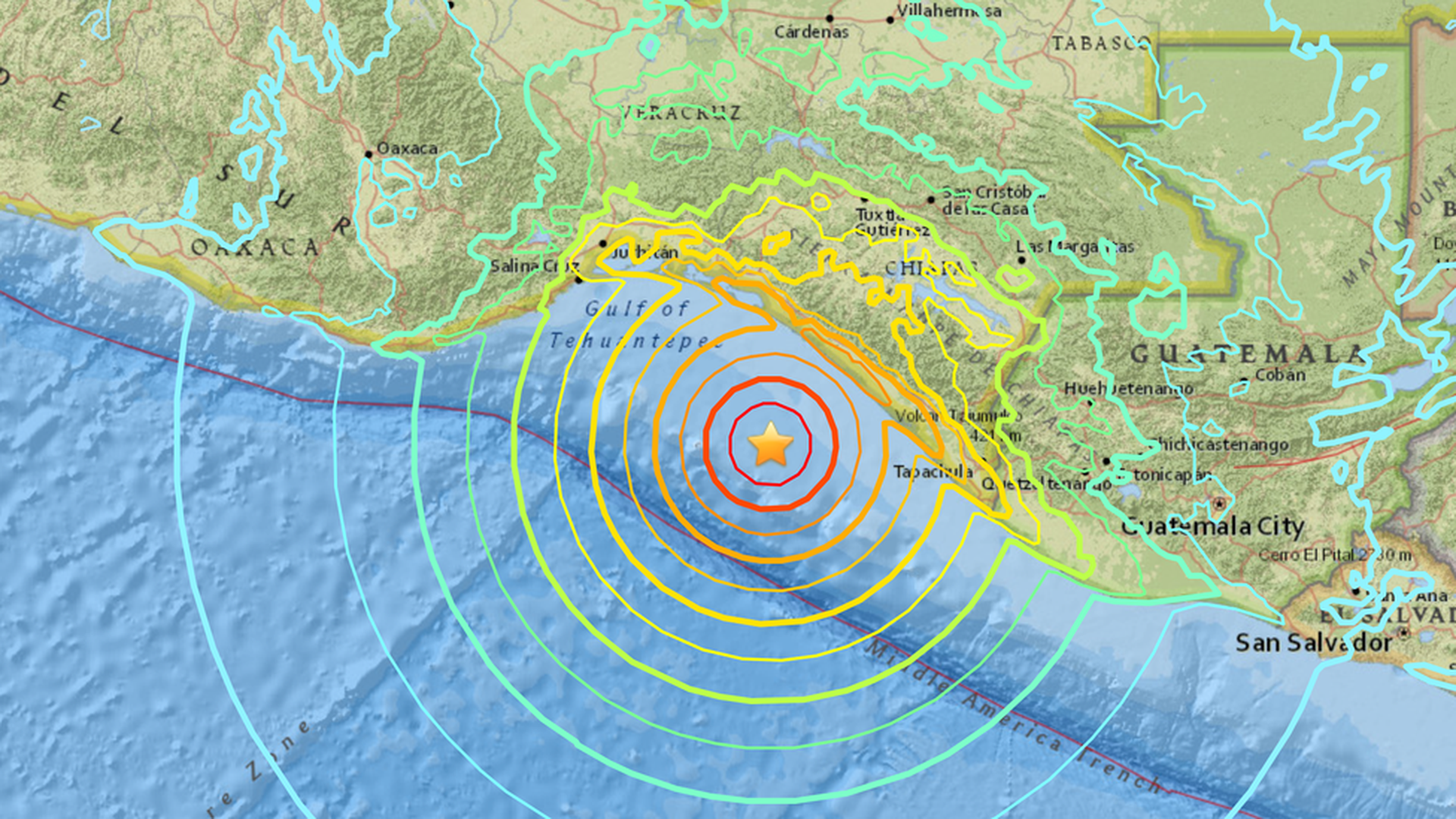 A major earthquake with a magnitude of 8.1 hit Mexico Thursday night, according to the US Geological Service.
It's the biggest earthquake to hit the country in a century, said Mexican President Enrique Peña Nieto, who said the quake was magnitude 8.2. It was centered off the Pacific coast, near Chiapas. "He said that there have been 62 aftershocks and it's possible one as strong as 7.2 could hit," per the AP.
At least 32 people have died, and 1 million people were reportedly without power after the earthquake, per AP.
Several buildings suffered severe damage in parts of southern Mexico. Juchitan in Oaxaca state said sections of its town hall, a hotel, a bar and other buildings have been reduced to rubble, per Reuters.
Despite concerns of subsequent tsunami waves, the biggest were less than four feet, per the NYT.
Go deeper