Mexico, Canada to stay in NAFTA if U.S. pulls out, Mexican pres. says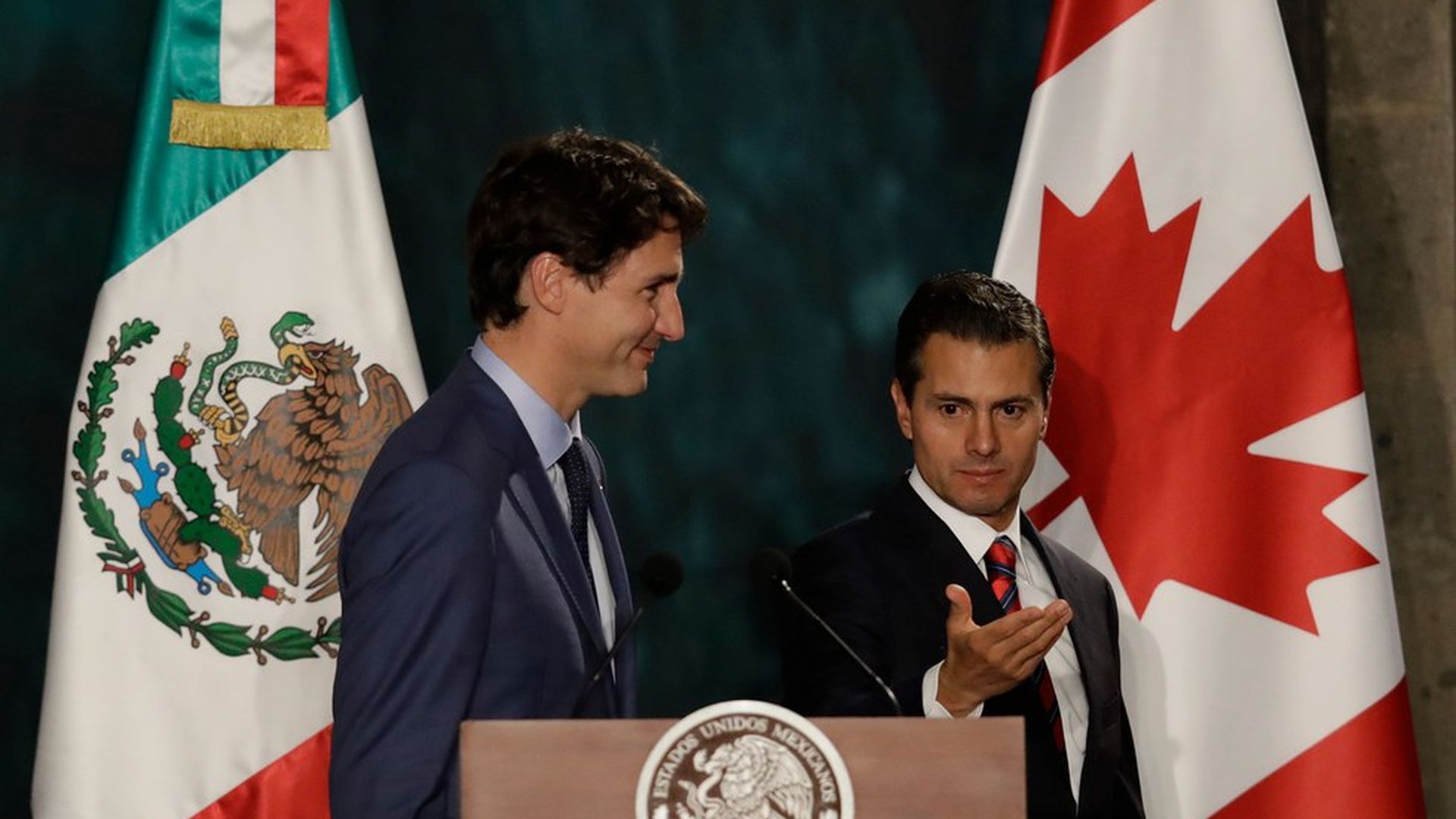 Mexican President Enrique Peña Nieto told El Economista that Mexico and Canada will continue to participate in NAFTA under bilateral terms even if the U.S. pulls out of it. Trade with the U.S. will continue and be governed by the World Trade Organization's general guidelines, he said.
The big picture: Mexico and Canada say they'll reject the Trump administrations hardline demands on NAFTA, and Peña Nieto is saying they have a plan B if Trump won't agree to something they can live with.
Go deeper