Merkel blasts Trump administration's trade rhetoric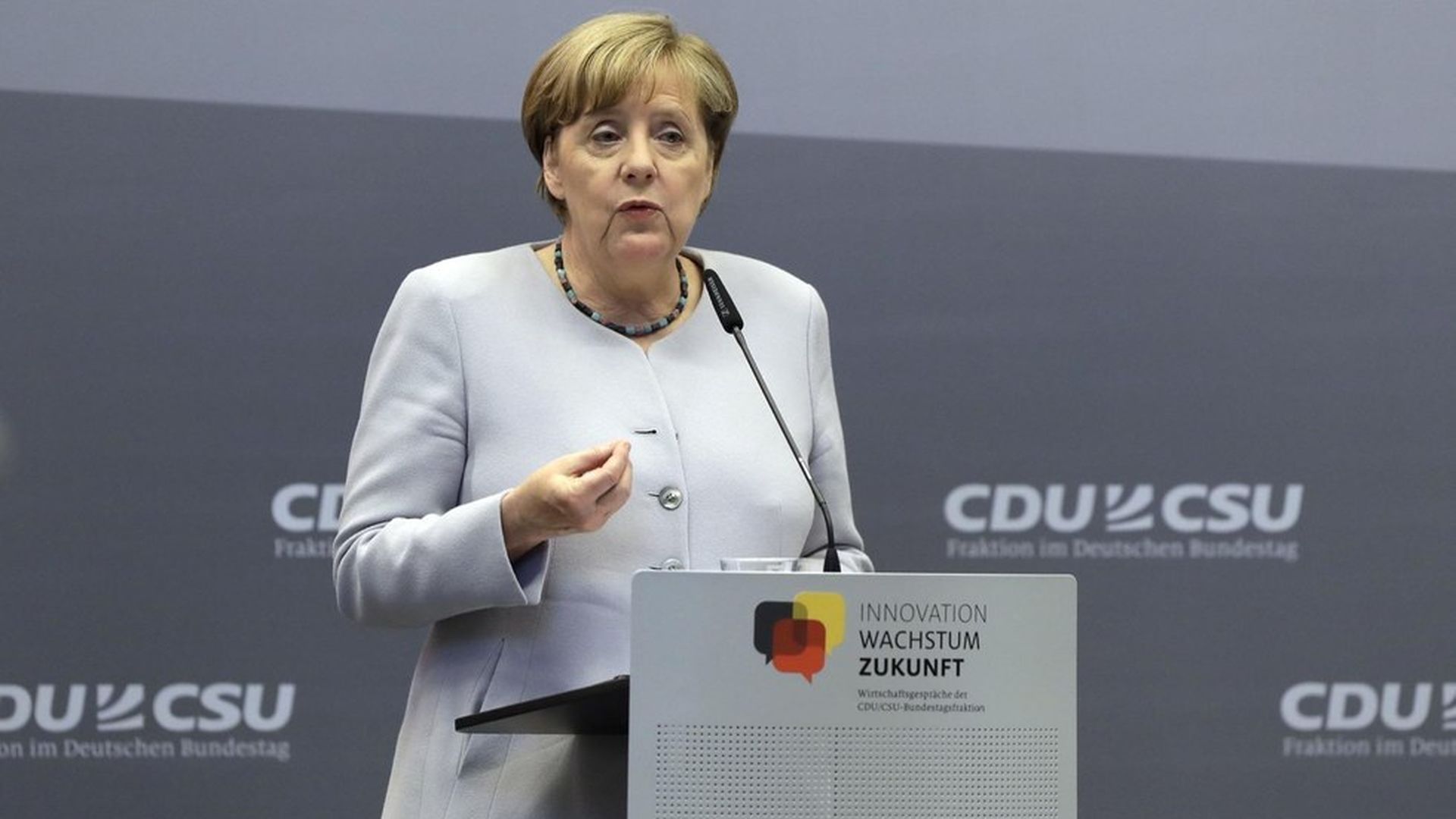 German Chancellor Angela Merkel took aim at the Trump Administration's trade rhetoric Tuesday, arguing during a speech to the business arm of her CDU party that Germany invests 10 times more in the U.S. than vice versa.
She pointed out that BMW's South Carolina factory is responsible for more U.S. car exports than any other in the country, including factories built by U.S.-headquartered Ford and GM.
U.S. Commerce Secretary Wilbur Ross was scheduled to speak at the event, but cancelled at the last minute, and instead addressed the crowd "via a cracking live-stream from Washington D.C," Politico reports. The moderator cut off Ross' speech after twenty minutes.
Why it matters: The event is further evidence of strained U.S.-German relations, and that the German government has little appetite for working with the Trump Administration to reduce the U.S.-German trade deficit.
Go deeper