Melting created an ice "canyon" in Antarctica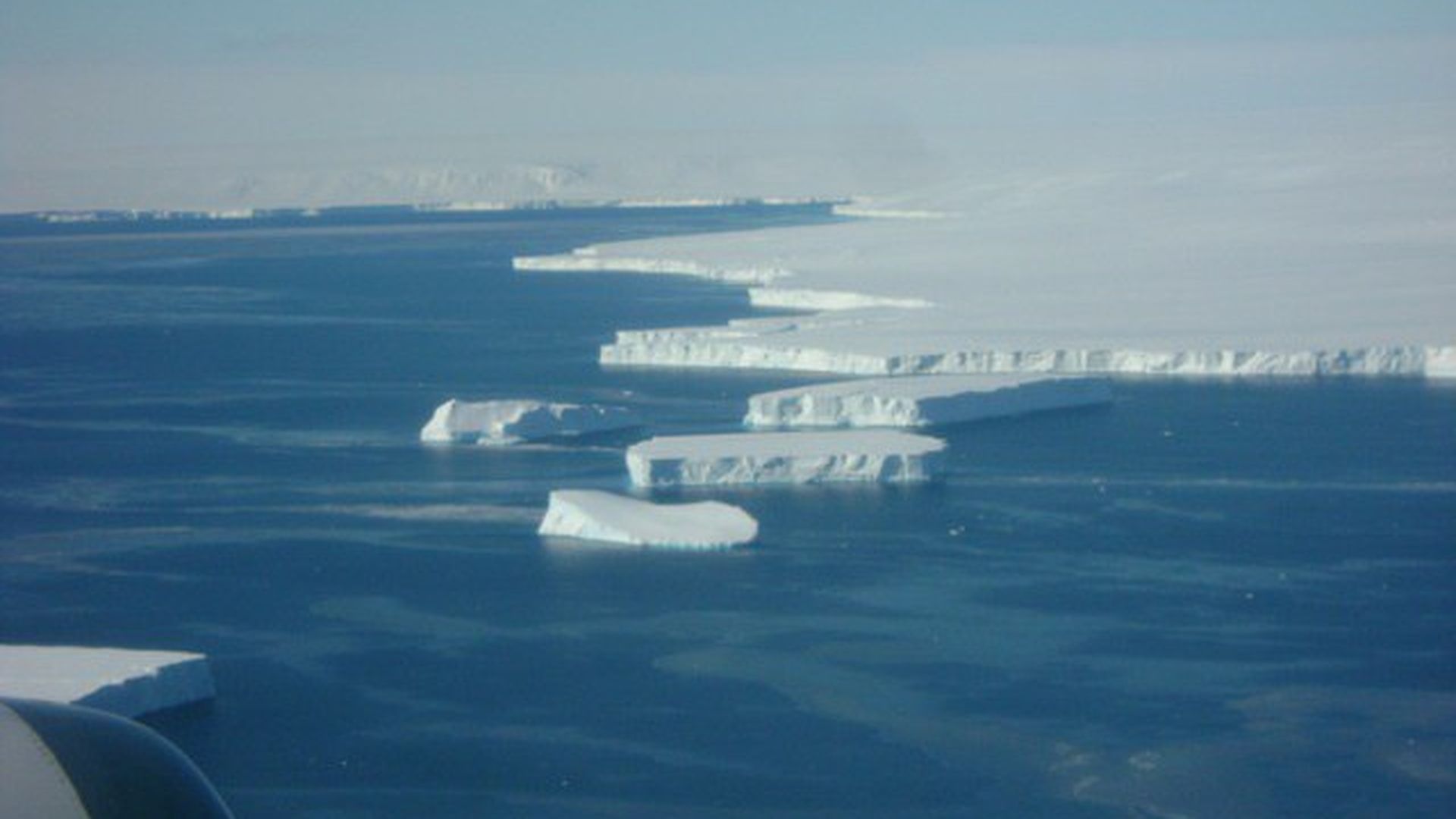 Scientists have discovered a long, narrow canyon being carved under Antarctica's Dotson Ice Shelf. The upside-down feature is half as deep as the 400-meter-thick ice shelf in some places, according to new satellite observations.
Why it's happening: "Unlike most recent observations, we think that the channel under Dotson is eroded by warm water, about 1°C, as it circulates under the shelf, stirred clockwise and upward by Earth's rotation," said Noel Gourmelen from the University of Edinburgh.
Why it matters: Ice shelves hold glaciers together and slow their flow into the ocean, which can add to sea-level rise, so researchers want to better understand how canyons like these form and affect their stability.
What it means for Dotson: If the uneven melting continued at its current rate, the canyon could melt through in 40 - 50 years rather than 170 - 200 years predicted for even melting. However, the researchers point out the shelf's thinning is likely to change in response to the uneven melting. "But the important point here is that Dotson is not a flat slab and it can be much thinner in places than we think it is and much closer to a stage where it might experience major change," Gourmelen said.
Go deeper