Megyn Kelly's NBC debut will star Putin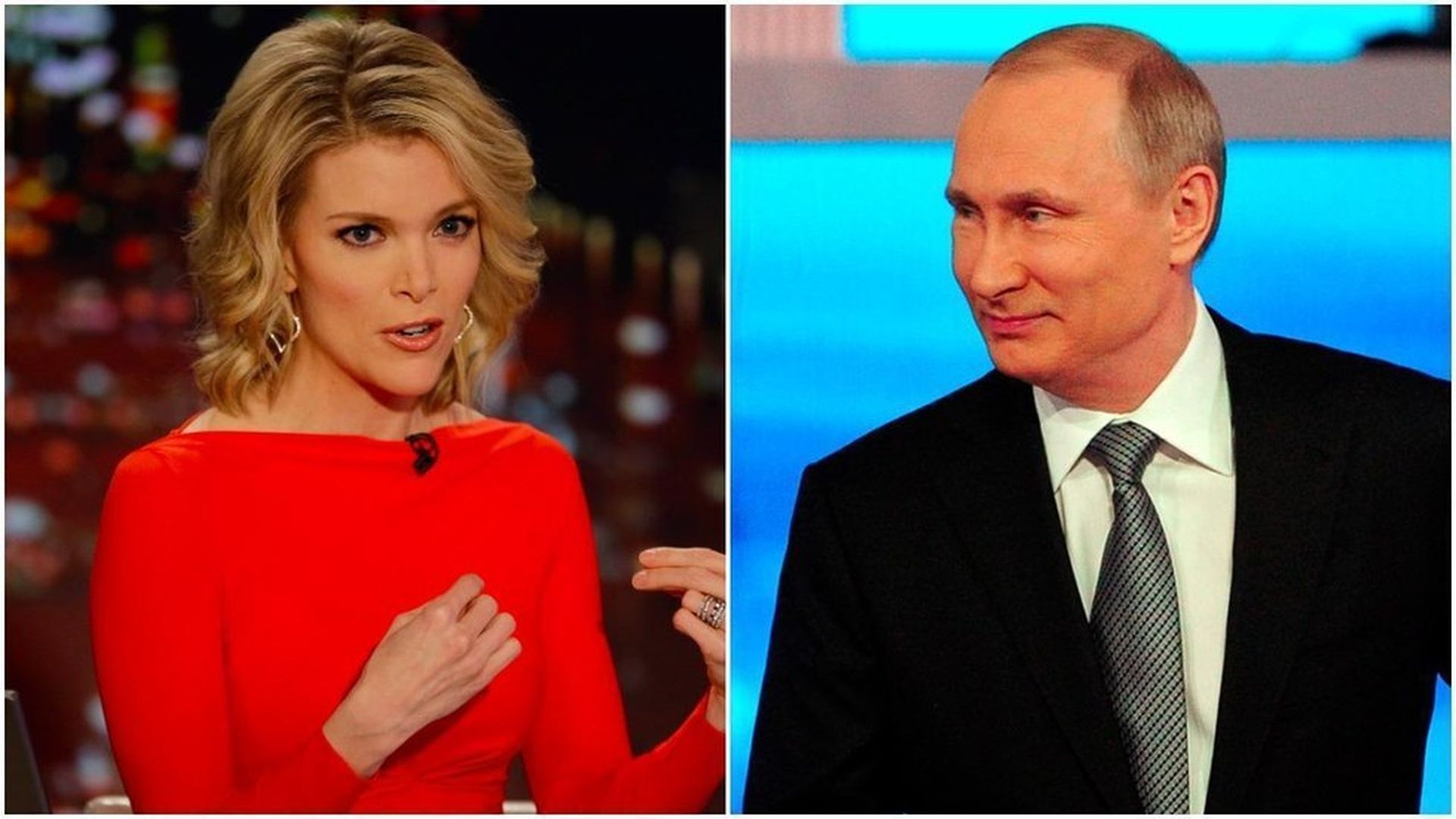 Megyn Kelly, who officially started working at NBC this week, has scored a sit-down interview with Russian President Vladimir Putin in June during the International Economic Forum in St. Petersburg, per NY Daily News.
"The conversation will cover a wide range of global, political and economic topics, including international trade agreements, cyber-security and the impact of rising military tensions," a spokesperson for NBC told the Daily News.
Flashback: Last month, PageSix hinted that a Putin interview could kick off Kelly's new show after it was discovered that NBC News chairman Andy Lack had flown to Russia to meet with Putin's spokesman.
Look ahead: Kelly's Sunday evening news show is set to air next month. She's also taking over the 9 a.m. time slot of the Today show, starting in September.
Note: NBC is an investor in Axios and Andy Lack is a member of the Axios board.
Go deeper