Megyn Kelly on her time off, and what's coming next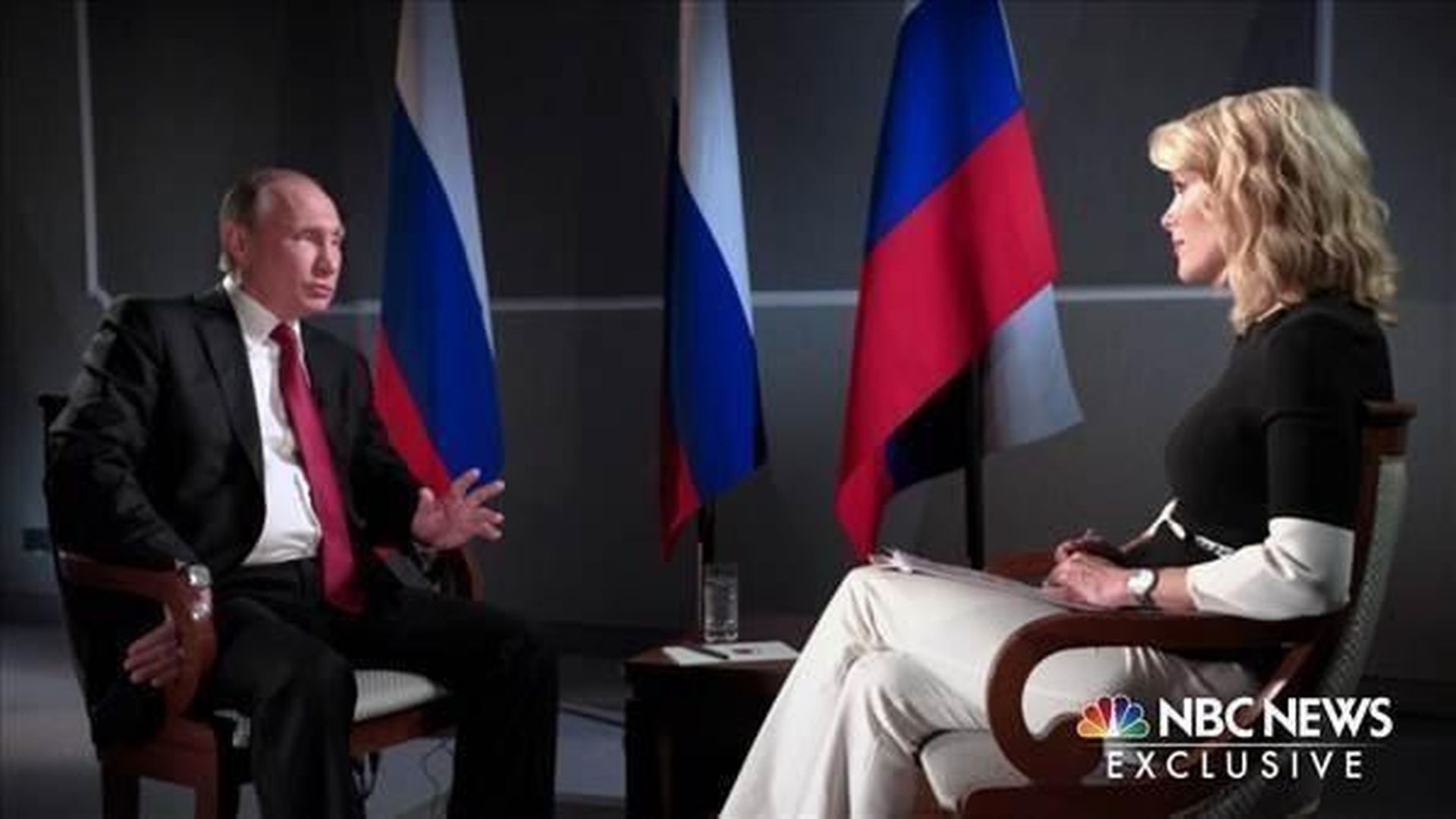 Megyn Kelly landed a one-on-one with Russian President Vladimir Putin for tonight's debut of her "Sunday Night" (7 on NBC, against "60 Minutes"). David Ignatius says she was tough on him in a roundtable that she moderated as part of her St. Petersburg trip:
"[A] session with Kelly ... included sharp questions about the hacking scandal, Syria and Ukraine — and Putin grew increasingly aggressive, sarcastic and peeved."
As part of Megyn Kelly's P.R. push ahead of the show, NBC offered us a brief phone interview, which we taped while awaiting the closing of the boarding door on the DCA-LGA shuttle, with a passenger in first class summoning a flight attendant because my hushed conversation in coach was disturbing his reverie:
How Kelly sees herself: "I think that if there's one thing most people know about me, it's that I'm not in the tank for either side ... So, when it comes to covering politics and the Trump administration, I think I've earned the trust of the viewers that is important and unique."
Her plans for the show: "[C]able news is largely political. You can get some other stuff in, but I was at least 85% political. And being over here has allowed me ... to do things other than politics, and I actually think the country could really use some of that right now."
Sneak peek: "[O]ne of the first interviews we're going to roll out ... is when I sit down with [stalked sportcaster] Erin Andrews ... [W]e both cried. We talked about everything from really scary health issues to really scary stalker issues, to love to ... women working in a man's industry."
What she did in her four months off, because of restrictions in her Fox contract: "I thought that on my 'garden leave' ... I would be at the Met every day and I would be working out ... And what I found is that I have two speeds: 0 and 100. ... I was walking around my apartment ... bothering our housekeeper, who really was desperate to see me go back to work."
Did you watch much TV news? "No, not much at all. In fact, I started to consume my news by print."
Like a newspaper?! "I subscribed to The New York Times and The Wall Street Journal."
Go deeper