Meet the man who could dethrone Merkel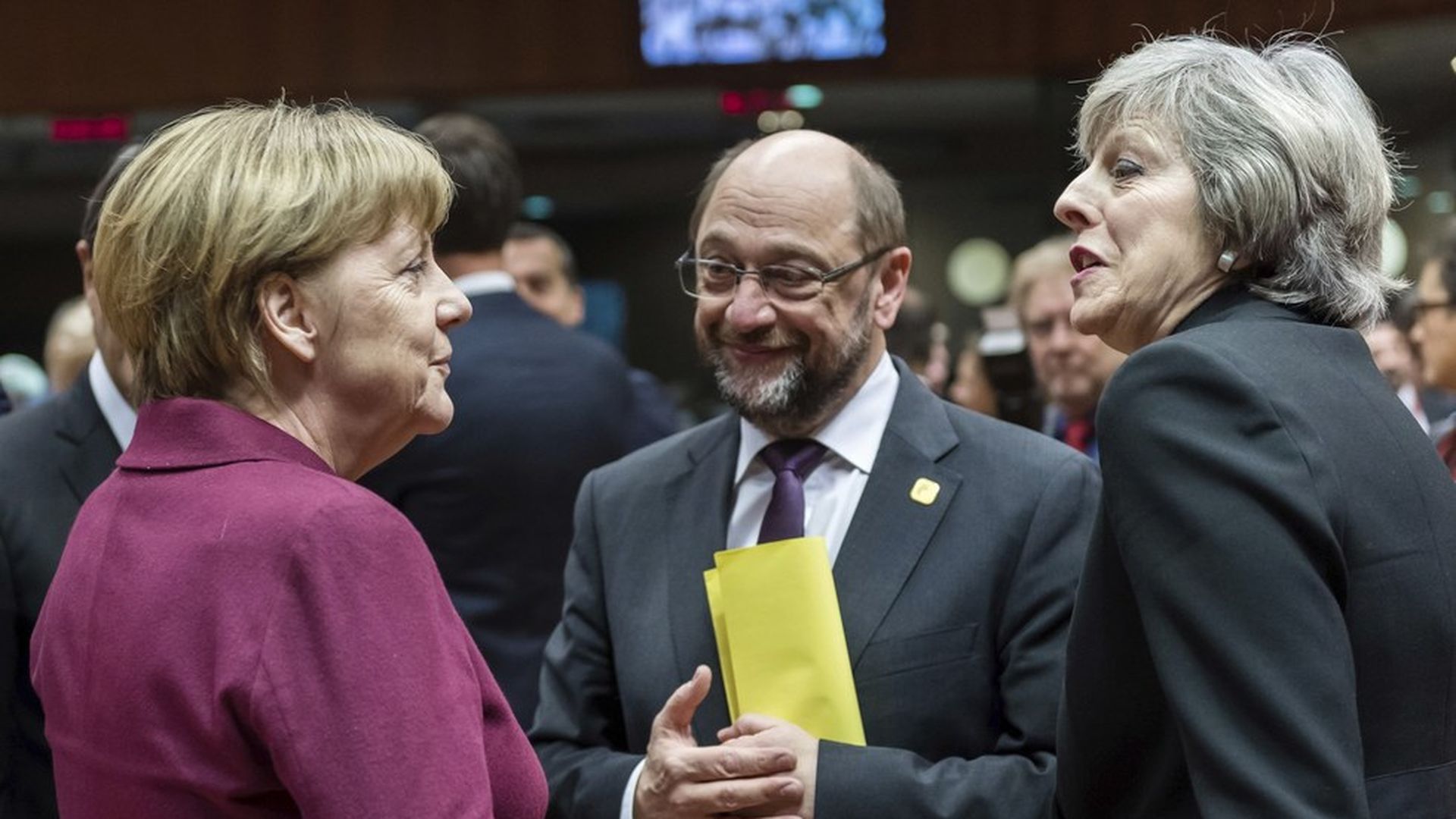 Martin Schulz, the former President of the European Parliament, is now running against Angela Merkel for the German Chancellorship with the Social Democratic Party (SPD) of Germany. Since he announced his candidacy in November, the SPD's popularity ratings have risen by 10-11%, according to the Financial Times, outshining Merkel's own conservative party.
Schulz never received a university degree, but was an avid reader, and started his own local bookstore.
He can speak English, French, Italian and Dutch.
Schulz got involved in politics by becoming Mayor of a small town, Würselen.
In 1995, he was then elected to the European Parliament, rising to become its president.
He accepted an Nobel Peace Prize on behalf of the EU.
An SPD advisor told FT, "He is not a calm person."
When it comes to domestic policy, he has said his aim is "social justice."
He has called for financial flexibility for countries in the EU who are struggling.
Bad news for Merkel: Although it's still more likely she'll win election again in September, it will be much closer than in years past, especially with the growing unpopularity of her refugee policies.
Bad news for the German far right: Shulz is now in a position to win votes from the people who are unhappy with Merkel, and also steal protest votes from the right-wing, populist party Alternative für Deutschland.
Go deeper