Meet Neil Gorsuch, Trump's Supreme Court nominee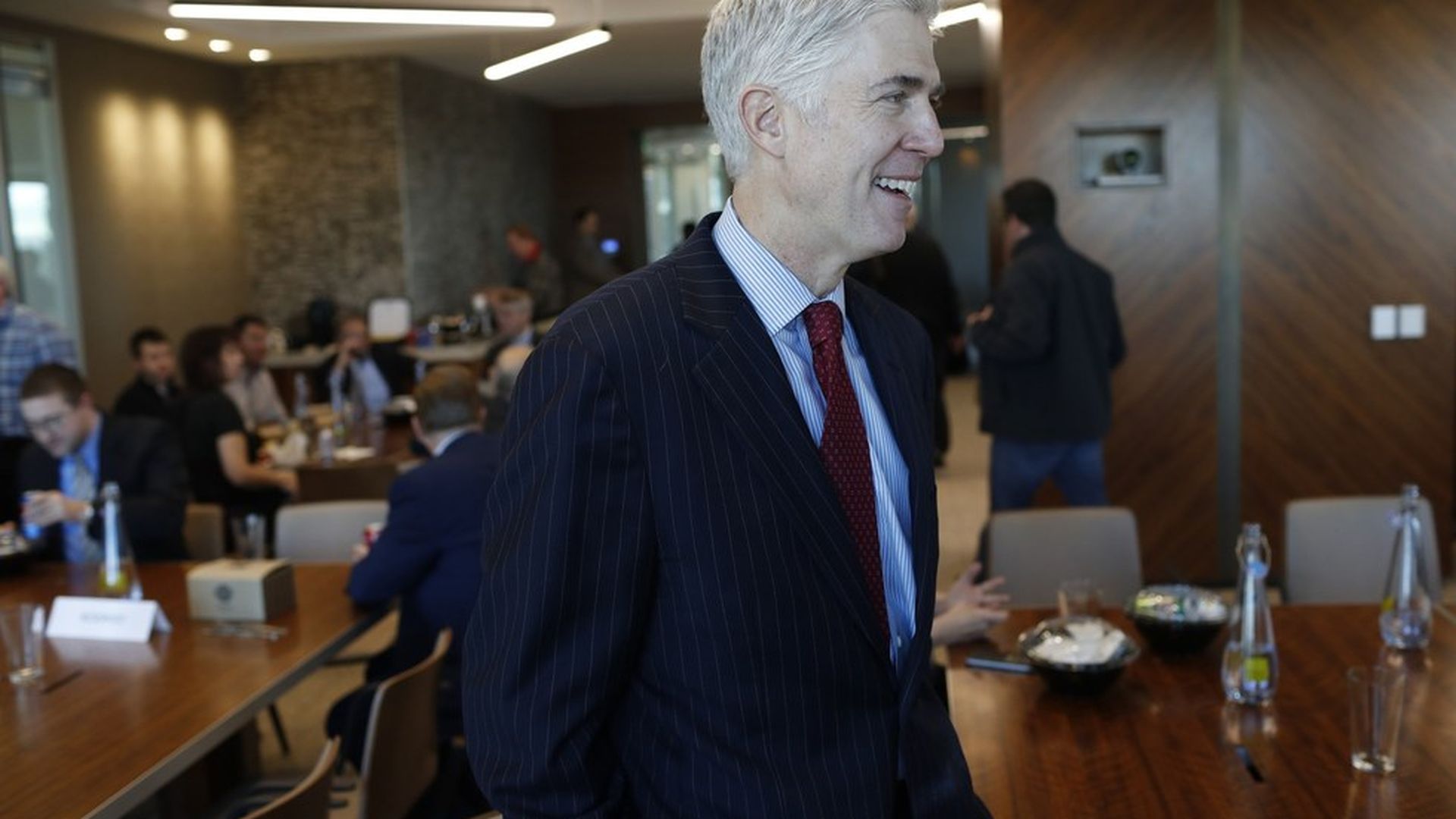 His resume: Gorsuch, 49, was a Marshall Scholar at the University of Oxford, a Harvard Law School grad, and a former clerk for conservative judges — Judge David Sentelle of the D.C. Circuit and Justice Byron White. He also clerked for Anthony Kennedy of the Supreme Court. He was approved by a voice vote in 2006, marking the vote uncontroversial.
His conservative background: George W. Bush appointed Gorsuch to the U.S. Court of Appeals for the 10th Circuit in May of 2006. Like the late Antonin Scalia, Gorsuch is a known originalist and proponent of textualism; he believes the Constitution should be interpreted based on its historical drafting and takes what was written literally. This speech from 2016 about sums it up:
...[M]ark me down too as a believer that the traditional account of the judicial role Justice Scalia defended will endure.
For a lawyer's perspective on Gorsuch, read this SCOTUSblog profile on Gorsuch. His legal positions are below:
Hobby Lobby v. Sebelius: He distrusts efforts to remove religious expression from public spaces generally, but watch out for cases citing RFRA and RLUIPA — he ruled in Hobby Lobby v. Sebelius that the contraception mandate in Obamacare placed an undue burden on the company's religious exercise and violated RFRA.
Roe v. Wade: Gorsuch has never had the opportunity to write on Roe v. Wade. But, for any indication on how he would vote on abortions, the "right to privacy" defense from the dormant commerce clause is relevant, and he isn't buying it. This clause, known as "dormant" since it is not explicitly written out in the Constitution, indicates that since Congress regulates interstate commerce, states cannot pass legislation that unduly burdens or discriminates against other states and interstate commerce.
Second Amendment: He wrote in United States v. Games-Perez these rights "may not be infringed lightly."
Capital punishment: Gorsuch is not friendly to requests for relief from death sentences through federal habeas corpus.
Criminal law: Gorsuch believes there is an overwhelming amount of legislation about criminal law, and believes that cases can be interpreted in favor of defendants even if it hurts the government. On mens rea — which means "guilty mind," or essentially the intent to commit a crime — Gorsuch is willing to read narrowly even if it means it doesn't favor the prosecution.
Checks and balances: Gorsuch does not like deferring to federal agencies when they interpret laws, so watch out for use of the Chevron rule, which allows federal agents to enforce laws in any way that is not expressly prohibited. Gorsuch may push back.
Go deeper