Medicare rules would overhaul outpatient payments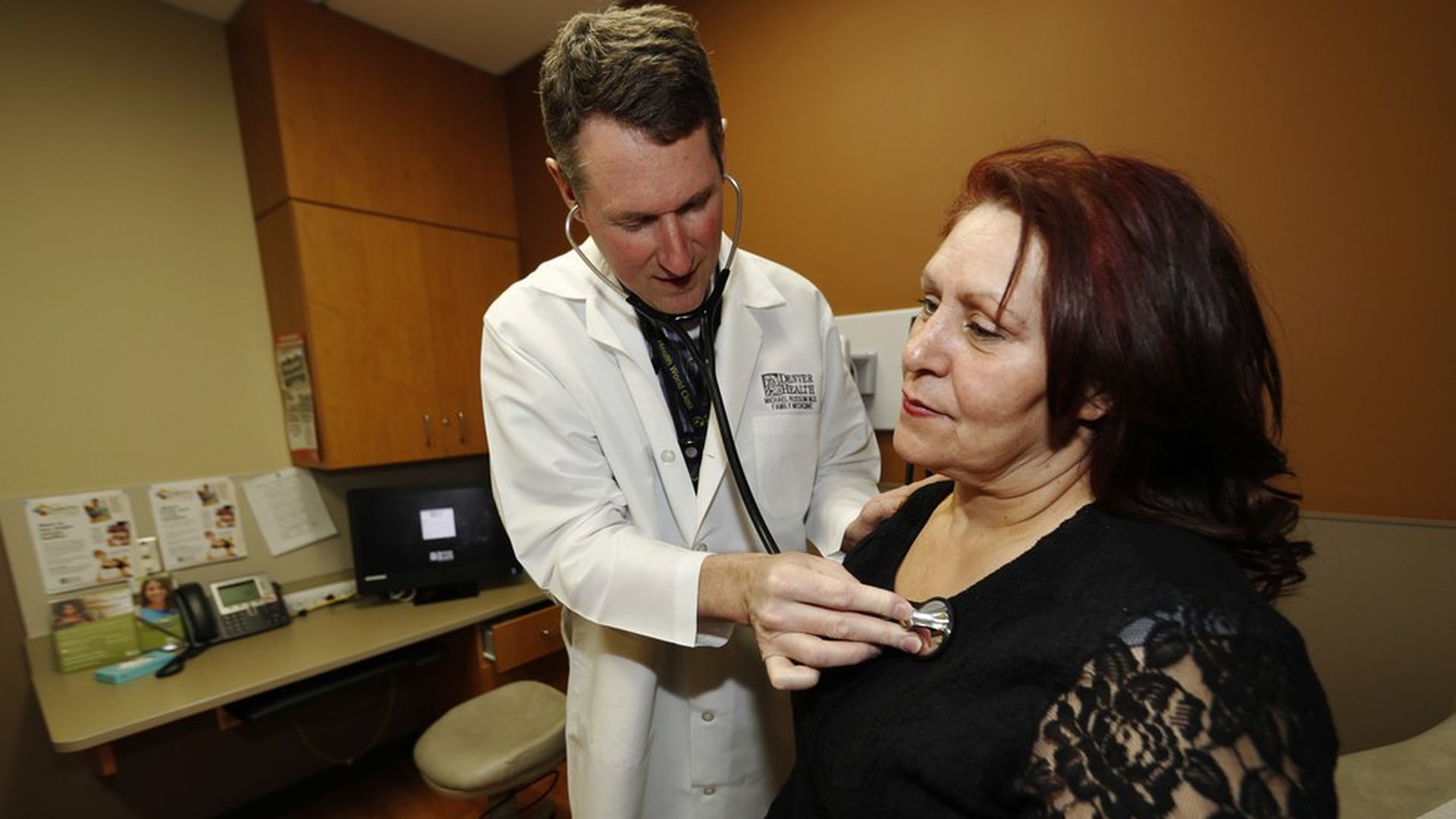 That thud you just heard Thursday was the Centers for Medicare and Medicaid Services dropping two proposed rules, nearly 1,500 pages between them, that would adjust Medicare payments for outpatient facilities, clinics and physicians.
Big takeaways: One of the primary changes would scale back what's known as the 340B drug program, which allows hospitals to buy outpatient drugs at cheaper rates. The policy would hurt hospitals by requiring them to pay more for outpatient drugs. Another proposed policy would allow lucrative knee replacement surgeries to take place in outpatient departments and surgery centers instead of exclusively in a hospital.
Read the full outpatient rule and physician fee rule (public comments are due Sept. 11), and read on for other highlights.
The proposed rules, which come out around this time every year and supplement the inpatient proposals, would affect Medicare policies for 2018. Here are the top-line items:
Medicare would raise average payment rates to outpatient facilities by 1.75%, ambulatory surgery centers by 1.9% and physicians by 0.31%. Physician payments were changed under separate Medicare legislation in 2015.
The 340B drug change and knee surgery policies would be big shifts in policy — and will be fought tooth and nail by the hospital industry. Hospitals, especially those that treat higher rates of poor people, would pay more for drugs under the 340B proposal (and in turn boosting pharmaceutical companies that sell outpatient drugs). Hospitals that don't have large outpatient departments or own surgery centers also could lose business with the knee replacement proposal.
Payments would be slashed by 50% for hospital outpatient departments that aren't housed on the same campus as the hospital.
America's Essential Hospitals, the trade group for safety net hospitals, blasted the rules as "deeply damaging policies that would harm vulnerable patients."
Medicare wants to expand a diabetes program by tying physician payments to how much weight their diabetic patients lose.
Catering to the telehealth industry, Medicare would pay for five new services (such as health risk screenings) if they are performed by video, telephone or other virtual means.
Go deeper