Medicaid directors relieved major cuts averted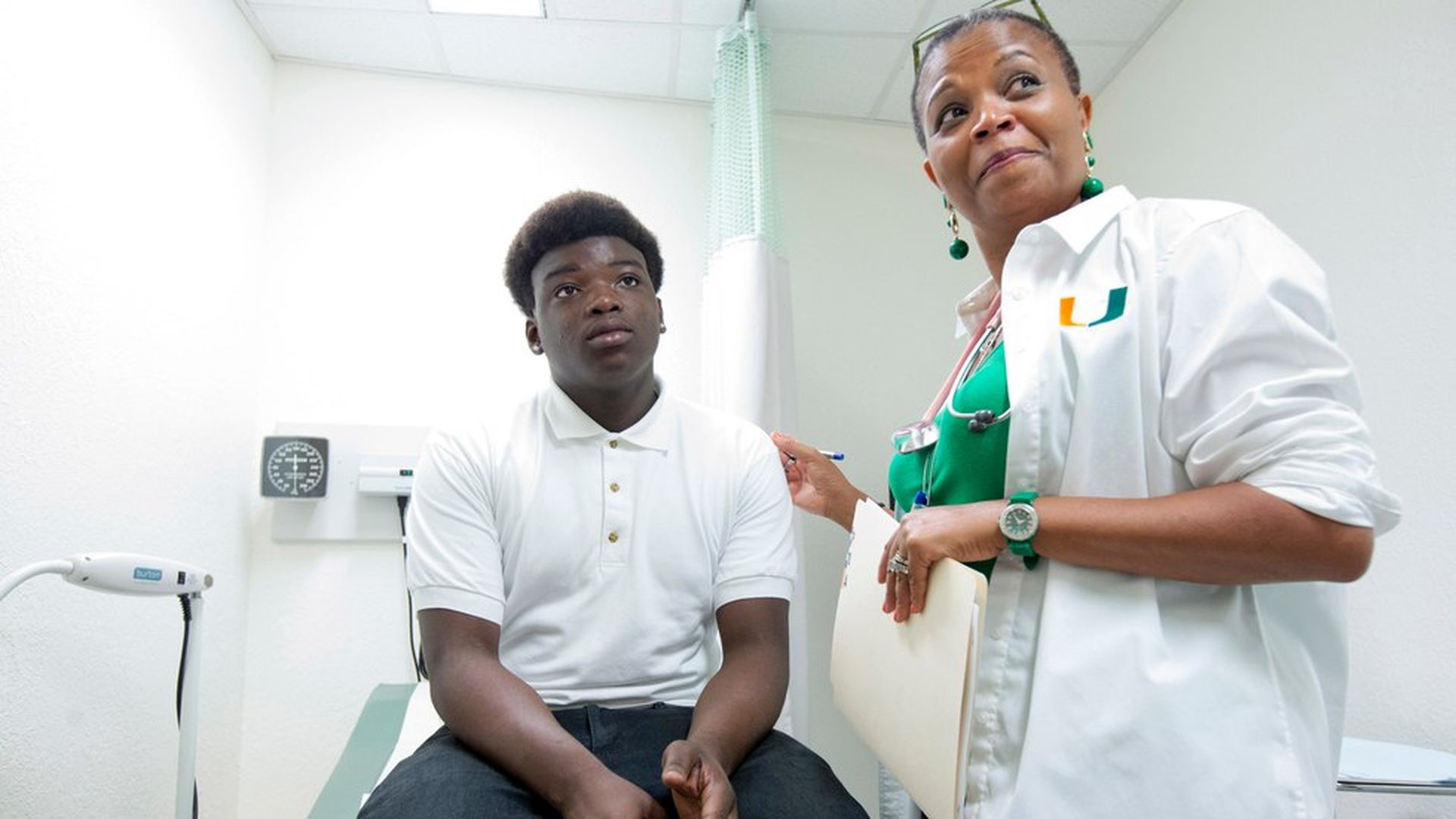 Politicians often criticize Medicaid, the public health insurance program for more than 74 million Americans, as a "broken" program that needs structural and financial changes. But the people who operate state Medicaid programs say that while the program isn't perfect, it mostly functions well.
What we're hearing: Dozens of public officials, health insurance executives, providers and consultants met in Chicago on Monday at a conference run by Health Management Associates, which has become the de facto consulting shop for the Medicaid industry and includes many former Medicaid directors and federal Medicaid staff. Many were relieved the Republican plan to cut Medicaid spending failed, but they know states have to do a better job explaining how the complex programs work today.
The Republican health care plan would have slashed Medicaid funds. There's no other way to view the congressional proposals, according to state Medicaid directors. "It would be a fundamentally different program," California Medicaid Director Mari Cantwell said. "It was about cutting the Medicaid program to be something else."
Congress could still cut Medicaid. Cantwell told me her agency is "still concerned" Congress could gut federal Medicaid funds to help pay for tax reform.
States will tinker with waivers. Seema Verma, head of the federal Centers for Medicare and Medicaid Services, has helped design many conservative Medicaid waivers. Red states may feel emboldened to copy ideas like those from Indiana. However, "innovation is not going to get you what you need," Kansas Medicaid Director Mike Randol said. What will? "Delivery system reform."
Medicaid is more than just a program for low-income people. The political fights can obscure the fact Medicaid also helps vulnerable populations including kids and adults with disabilities, frail seniors, the blind, and people who are home-bound. "We have very sick people that we're taking care of and we need to spend money on," Cantwell said. "It's not a homogenous population."
Medicaid matters a lot to the people who have it. Matt Salo, head of the National Association of Medicaid Directors, said he used to get calls every week from people who were willing to pick up and move to new states if it meant Medicaid would cover their kids' conditions. "That's the kind of motivation that really speaks to the populations we serve," Salo said.
Say hello to more managed care. Medicaid agencies continue to move away from paying for every procedure or treatment. Instead, states are paying fixed amounts of money to health insurance companies to operate the programs. But privatizing Medicaid is a polarizing issue, especially among some providers. Mario Molina, who was recently ousted from his family-owned Medicaid insurer, Molina Healthcare, acknowledged that not all managed-care programs have delivered on their promises. "There's not a lot of demonstration that managed care is actually making health better, access better, health care status better," he said.
Go deeper